PARTICIPATING PROPERTIES
With locations across Madison and three different price points, it's easy to find a hotel or B&B during Madison Hotel Week! Each property's description, rate and contact information are below. Once you're ready to book, just follow each property's instructions! Please note: some hotels have limited availability, book early for best selection!

HotelRED is where urban sophistication meets Midwestern hospitality. Located at one of Madison's premier locations, directly across from the historic UW-Madison Field House and Camp Randall Stadium, enjoy a walk on Monroe Street for local shopping, galleries and restaurants. We provide free parking, complimentary shuttle service to local attractions and pets are always welcome. While here, be sure to stop by The Wise, our newly-renovated restaurant that serves local fare for breakfast, lunch and dinner.
Enter HOTELWEEK under Rate/Corporate Code when booking online.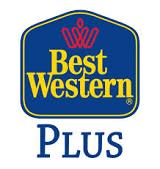 Phone: 608.233.8778
Location: Downtown
Use code "ESCAPE" in the Coupon Code/Promo Code field.
It won't take long for you to notice the little extras we provide during your stay at the Best Western Plus InnTowner Madison. Our free hotel shuttle service takes you where you need to go with ease, and we also offer free parking. Start your day with one of Madison's best complimentary breakfast buffets, and eat dinner at our newly renovated Highland Corner Grill. Our property also features free wifi, an indoor pool and whirlpool.
Book Now >

Use code "ESCAPE" in the
Coupon Code/Promo Code field.

Phone: 608.255.0360
Location: Downtown
Enter HWE under "group code" when booking online.
Located in the heart of downtown Madison, adjacent to the University of Wisconsin, the Hampton Inn and Suites Madison Downtown is within a short walking distance from local restaurants, museums and many of Madison's true staples. Enjoy our free hot breakfast, free wifi and ask our friendly staff about more local attractions. 
Enter HWE under "group code" when booking online.

Enjoy your stay at our Hilton Garden Inn-Madison West/Middleton, located within the Greenway Station entertainment and shopping district. Our hotel features a swimming pool with water volleyball, basketball and zero-depth entrance, as well as a cooked-to-order breakfast at the Garden Grille and Bar. At the end of the day, unwind with a drink at the The Pavilion lounge.

The Courtyard by Marriott Madison East is located near East Towne Mall and features a fitness center, indoor pool and whirlpool. The lobby features a new bistro, serving Starbucks coffee in the morning, and your favorite cocktail in the evenings. There is also a market, a 24/7 shop with snacks, beverages and the toothbrush you may have forgot! There is also complimentary wireless internet in all guest rooms.

Madison's Premier hotel is located in the heart of downtown near the State Capitol, State Street and Overture Center. Grab Starbucks in the morning or sit down for breakfast, lunch or dinner at CIRC, a contemporary restaurant located off the newly renovated lobby. We are offering two rates: $125 for our Premier Level rooms, and $165 for Governor's Club Level rooms, located on the top three floors and featuring the 12th floor capitol-view private lounge. Note: Hotel Week rates not available on February 11, all other dates based on availability. 

Enjoy your stay at the Residence Inn Madison West/Middleton, where we treat you like family. Our hotel is within walking distance to Greenway Station, a shopping and dining district, and just a short drive to downtown Madison. Start your morning with a complimentary hot buffet breakfast and as you head out for the day, leave a grocery list at the front desk and return to find your suite cleaned and refrigerator stocked! In the evening, stop by The Mix for tasty samples and beverages.

At the Hampton Inn and Suites Madison West we will take great care of you! We offer a broad range of services and amenities to make your stay exceptional, including an indoor pool with a slide and water features your kids will love. There is also a whirlpool and fitness center, and each stay includes a free, hot breakfast and free internet access. We are located near West Towne Mall, with more than 100 specialty stores and numerous restaurants.

Located on the shores of Lake Mendota, The Edgewater is just down the street from the Capital Square, the heart of downtown Madison. We are within walking distance of State Street and its eclectic restaurants and shops. The Edgewater offers more than 200 guest rooms, a community-focused plaza and pier, several restaurants and lounges, a luxurious spa and extraordinary facilities for meetings, private events and weddings.

Enjoy downtown Madison and the luxury of Hilton! Steps from all Madison has to offer, our hotel overlooks Lake Monona and is just blocks from the State Capitol. Dine in the award-winning Capitol Chophouse, or relax in our indoor pool and whirlpool.

The Graduate Hotel Madison creates a unique experience with youthful optimism of school days and cultivates the spirit of Madison. Enjoy an evening dining in The Madison Blind bar and restaurant on the rooftop of the hotel with views of Lake Mendota and the Capitol. During Hotel Week, Single/Double rooms are $100/night and King/Queen rooms are $125/night.

Our hotel is ideally located in the heart of downtown Madison. Only three blocks from the State Capitol, famous State Street and the Overture Center. The room rate includes a free, full hot breakfast and an indoor pool.
Use the code G-HW17 when booking online.

The ideal location of the Hampton Inn Madison East is only one reason to stay with us! We are located right across the street from more than 120 popular shops and restaurants at East Towne Mall, and only ten minutes from downtown Madison. In addition, our property offers a free, hot breakfast, free fitness center, indoor pool and whirlpool. Friendly service, clean rooms, comfortable surrounds, every time.

The Homewood Suites provides the perfect base to explore Madison, with proximity to many attractions. Our property provides a range of inclusive perks, including a hot, full breakfast each morning, free shuttle service Monday through Friday, indoor pool and fitness center. Each suite has thoughtful amenities, including a fully equipped kitchen and living area.

Relax in elegance at this classic 1911 Prairie-style residence convenient to the UW campus. A Madison Historic Preservation Award winner and named by BedandBreakfast.com as a cutting-edge boutique inn! Beautifully-tiled private baths. Savory complete breakfasts. Hotel Week rate available for the University or Mendota Suite, subject to availability on select dates.
Use the promotional code HOTELWEEK when booking online.

Courtyard Madison West/Middleton is one of the most convenient Madison hotels, located on the city's westside in Middleton. Our Diamond Award-winning hotel is one of the top 10 percent Courtyard hotels in the world, and is located near Greenway Station shopping.  Amenities include a fitness center and zero-entry pool with a slide and water features perfect for kids. The Bistro restaurant serves breakfast and dinner, or visit one of the nearby restaurants. 

Our exceptional service and luxury accommodations will provide you with everything you need! Spa-like baths featuring Bath and Body Works, microwaves and refrigerators. We have an indoor pool with spa and a state-of-the-art fitness center. Our hotel is near East Towne Mall and the airport.
Use code LMSNHW when booking online.