November 2016
Issue 171 (11.17.16)
Amazing Amenities
---
One of today's top travel trends points to the importance of offering customized visitor experiences. And while Greater Madison continues to receive all sorts of accolades as an amazing city to see, visitors are equally concerned with amazing amenities that will make their trip memorable. As you build your marketing messages to visitors, don't forget to take advantage of these Top 3 Tools, which are free to partners of the GMCVB:
Add Amenities: Now there are even more amenity options available to partners via the Extranet. If you have specialty services such as pet-friendly policies or valet parking or late-night dining, be sure to add them to your listing. That information could help a potential traveler make a decision about visiting our destination (Can I bring my beloved beagle?). Plus, our teams share it when curating information for everything from articles to assisting meeting planners and attendees.
 
Take a Look at Your Listings: When you update your listing with seasonal offerings such as special hours, new products or menu offerings, it sets your business apart from others who maintain a static presence throughout the year. Plus, your listing is seen by millions of viewers via our web site, visitor guide and app.
 
Enter Your Events: Our events calendar is the resource for all there is to see and do during a visitor's time in town—which most certainly creates reasons to visit. All you need to do is fill out the event submission form with details and an engaging image. We'll take it from there and share your events whenever possible: on themed pages throughout our web site, in the Madison Insider e-newsletter and in weekend picks on social media and sometimes on TV!
Featured Partner: Budget Signs
---
Budget Signs & Specialties is a renowned resource for companies looking to cut through the clutter with impactful signs and banners, on-point promotional products and awards that elevate every celebration. This Madison-based, independently owned company is proud of the quality—and technology—that has kept them at the top of client calling lists for nearly 30 years.
"Our promise has always been 'we make you look good for less'," says Phil Frank, Co-Owner at Budget Signs. "Printing can be tricky when you're working on pieces that range from bumper sticker-sized decals to architectural graphics as big as a building! Using technology that can deliver precision and quality are our keys to delivering on that promise."
Budget Signs recently invested in a large-format UV printer that can handle a range of sign sizes—and is eco-friendly, too. Not only have they reduced trash by two-thirds; the ink is infinitely better than what is used by some competitors. "Other printers use cheaper solvent printing that puts volatile organic compounds into the air and produces extra waste byproducts," says Phil. "We know that green marketing is a real thing and we're pleased to continuously introduce substrates ranging from bio-degradable banner material to bamboo t-shirt options so clients can feel good about their partnership with us."
Phil and his team also understand the importance of partnership with the community. "We have a lot of longstanding local clients, but we also love working with the GMCVB because they do so much to bring visitors to our area." Meeting planners and attendees are a natural fit as they look for options to create everything from board member awards to signage to pens and other promotional items for convention events. "A single meeting can bring hundreds of attendees, and the convention calendar changes every year. We appreciate meeting new people—and the business-building opportunity—we get by working with the GMCVB."
Budget Signs & Specialties is located at 2225 Industrial Drive near South Towne Mall, but they also accept estimate requests online.
Warm Welcome & Major Milestones
---
We're pleased to welcome the following new partners: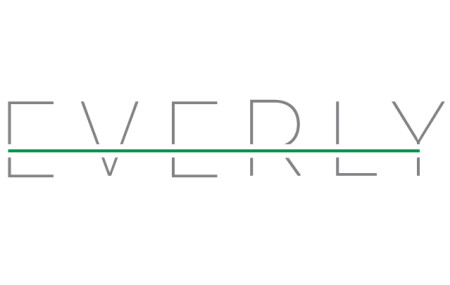 Everly
2701 Monroe Street, Suite 270
Madison, WI 53711
608.416.5242
Everly serves up California-inspired, market-forward cuisine in a bright, airy atmosphere that features an indoor-outdoor bar and large outdoor seating area. This casual, inviting, and neighborhood-friendly space is a great place to enjoy coffee or wine, lunch, dinner or weekend brunch.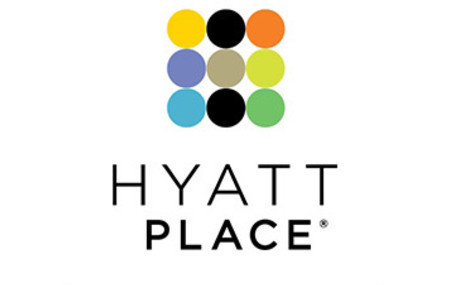 OPENING SPRING 2017: Hotel includes 136 rooms, complimentary WiFi and breakfast. All of our spacious guestrooms feature plush Hyatt Grand Bed® and state-of-the-art media and work center. You'll love the 42" HDTV, Cozy Corner with sofa-sleeper, and bathroom vanities with granite countertops and complimentary amenities. Complimentary self-parking available.
Congratulations to these GMCVB partners, celebrating anniversary milestones in Madison:
It's already been 15 years since Ian's Pizza opened its doors and the world fell in love with Mac 'N Cheese Pizza! Ian's has two locations in Madison: one on State and one on Frances Street. Both are open late and have been voted Wisconsin's Best Pizza by Food Network. Congrats!
Congratulations to Tyler Leeper and Brittingham Boats for being recognized with the Madison Mayor's "Place Making Award for a Park Transformation that Extends Beyond its Borders." Your work to make Brittingham Park a part of the active living scene in Madison is exemplary. Kudos!
Partners In the Press
---
We love to celebrate when we see our partners in the press! Check out these recent articles highlighting how successful our partners are at making our destination so desirable:
Upgrade a Campus Visit with Graduate Hotels, Chicago Tribune, November 2016
Partners mentioned: Dane County Farmers' Market, Graduate Madison, Madison BCycle, Harvest, Sardine
Cheese Curds and Frank Lloyd Wright: Welcome to Wisconsin, Associated Press, November 2016
Partners mentioned: Chalet Landhaus Inn, Dane County Farmers' Market, Madison BCycle, Memorial Union Terrace, Monona Terrace® Community & Convention Center, National Mustard Museum, New Glarus Brewing Company, Wisconsin State Capitol, Taliesin, UW-Madison