April 2017
Issue 04.06.2017
If you're a foodie, you've heard of the James Beard Awards, regarded as the Oscars of the food world. Well, Madison's nomination count is higher than Meryl Streep's—more than 24 James Beard honors have been bestowed to local chefs and restaurants over the years. We've compiled these accolades into an easy-to-read timeline of culinary excellence. You will also want to devour our list of 7 decadent dishes that range from savory French toast to Parisian hot chocolate. Rank the options and plan a taste test the next time you're in town!
Cheese Curds at The Boathouse
Tomatoes at the Farmers' Market
Vegetables at the Farmers' Market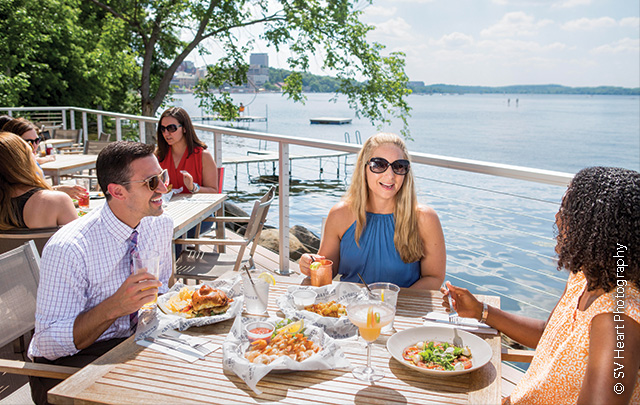 Blue skies, green grass and outdoor dining mark the beginning of spring in Madison. When the weather warms, locals take advantage of sunny days by dining outdoors, whether it's a small, quaint patio along State Street or a waterfront restaurant with amazing lake views. Saturdays are spent at the Dane County Farmers' Market, where you can grab some highly coveted morel mushrooms. Then grab a whoopee pie or chocolate scone and eat on the Capitol lawn while soaking in the morning sun. Learn more by perusing our featured food articles online.
---