As hope fills the air that life will feel a little more "normal" this summer, the time is coming to reunite with loved ones that we've been waiting far too long to see. 
And for this Madison-obsessed mother and UW alum, nothing makes me happier than sharing my city with those who will finally be coming to visit us again. For us, this includes grandparents (fellow alums), siblings, and cousins, as well as those friends who may even be in the area but we haven't seen in forever. History has taught us that most of these people are basically here for the hugs, and then open to whatever else we want to plan for the remainder of their stay. Who wouldn't take advantage of that?
If you've got guests coming to visit Madison this summer and need help figuring out how to spend your time, these ideas are sure to satisfy all styles and ages.
Explore on Two Wheels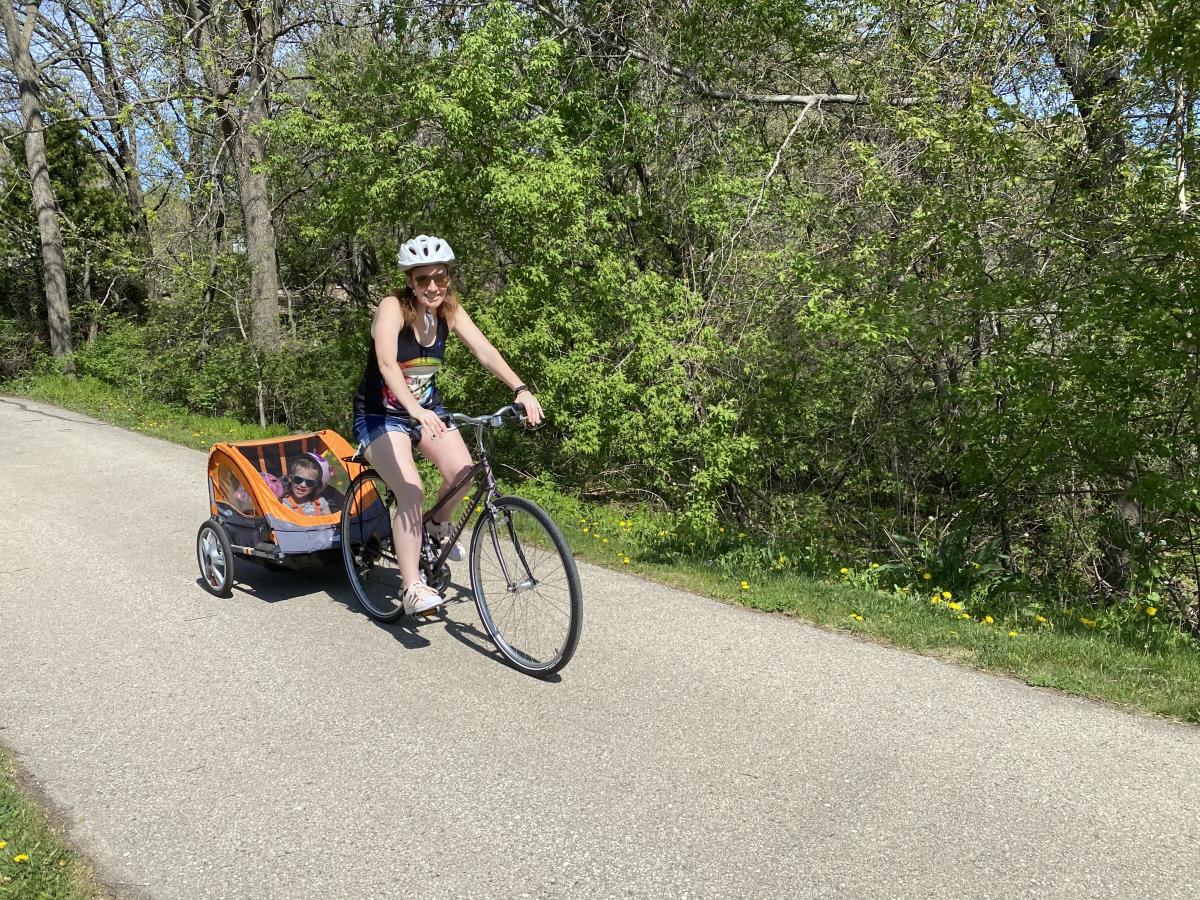 I was not a biker until I moved to Madison and discovered just how easy the city makes it. There are endless miles of bike paths, rentable BCycle e-bikes everywhere, and views for days.
Looking for somewhere to start? I highly recommend taking off from Olin Park to bike the Lake Monona Loop for a not-too-intimidating afternoon ride (which are pretty much the only rides I take).
Show the Lakes Some Love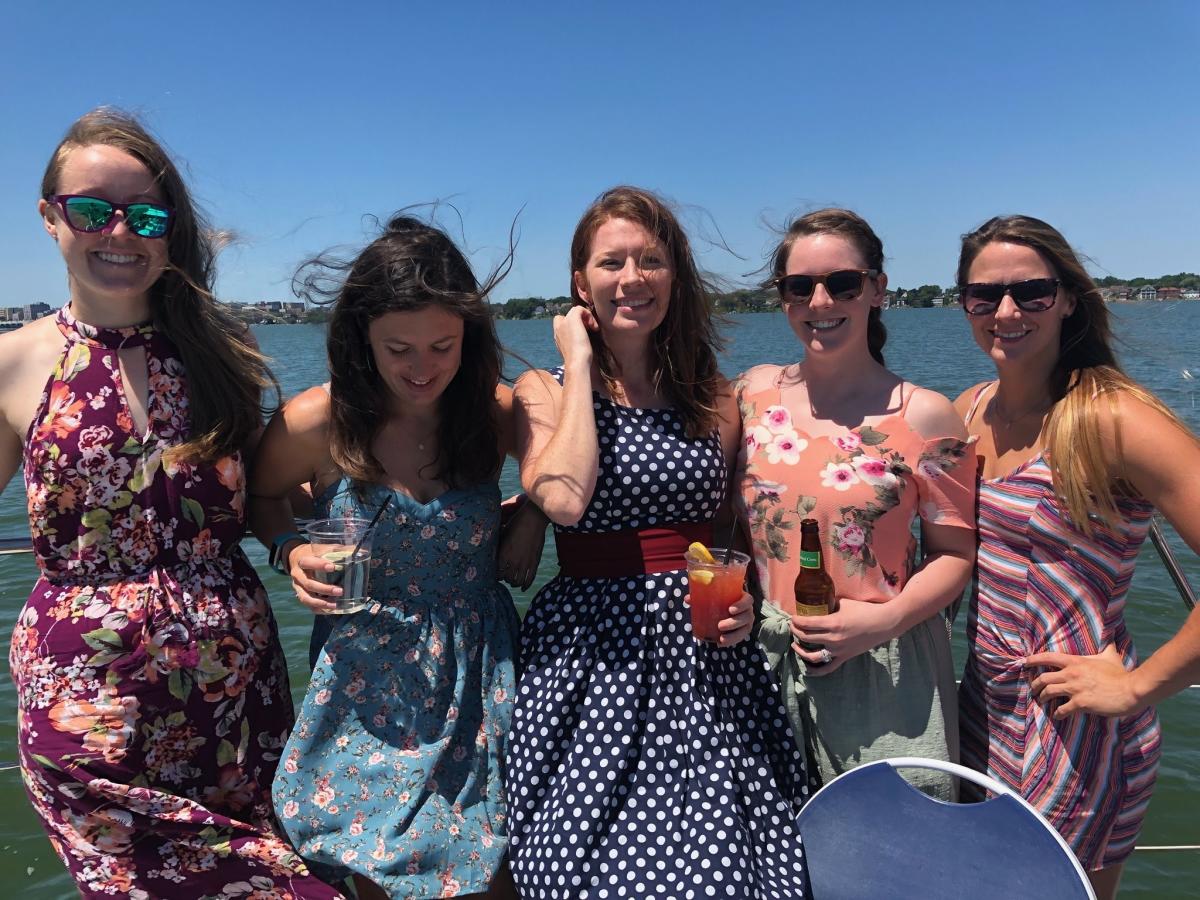 Nothing is better than Midwestern lake life, and when you live in a city that has five lakes to choose from, it's a given that you'll need to spend some time on these beauties.
Keep things low-key with rental options from Madison Boats. There's kayaks, canoes, and pontoons going out of three different locations (and three different lakes) across the city. 
To feel the wind in your hair, hop on board a Betty Lou Cruise, with public cruising options available this year on Lake Mendota. It's an Essential Madison Experience!
Grab Some 'Za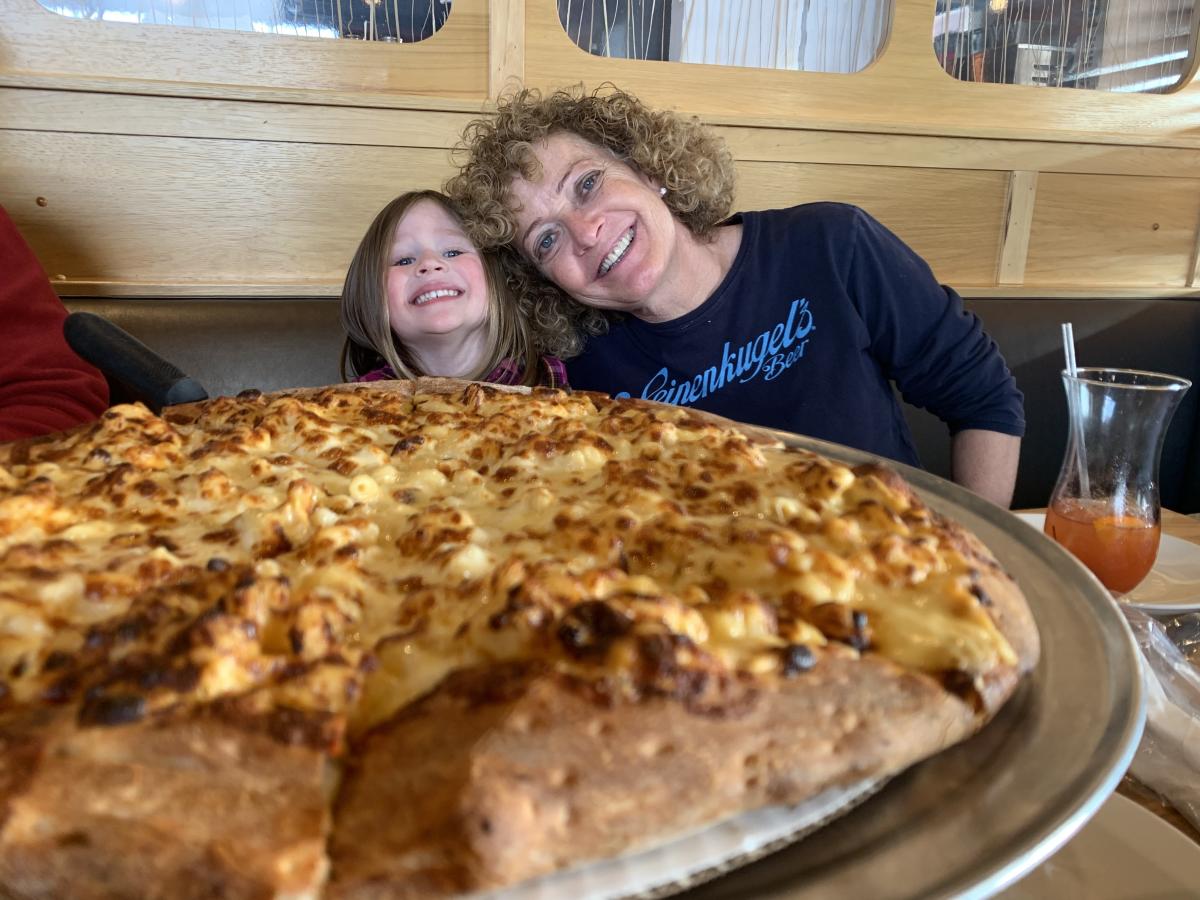 Want to keep things casual at the end of a busy day? There are no shortage of terrific pizza joints in the area that provide modern and unique options to satisfy your hunger. 
If you're on the isthmus, Ian's Pizza is the place to be. With the largest slices you'll ever see, and signature offerings such as Mac n' Cheese and Smokey the Bandit, it's sure to wow your guests' taste buds and keep them talking about it long after you've finished.
For those a little further out, Sugar River Pizza Company provides a hometown feel, a family-friendly atmosphere, and an extensive menu. All locations have patio seating and a full bar — two things commonly known to turn a good meal into a great one!
Experience UW-Madison Campus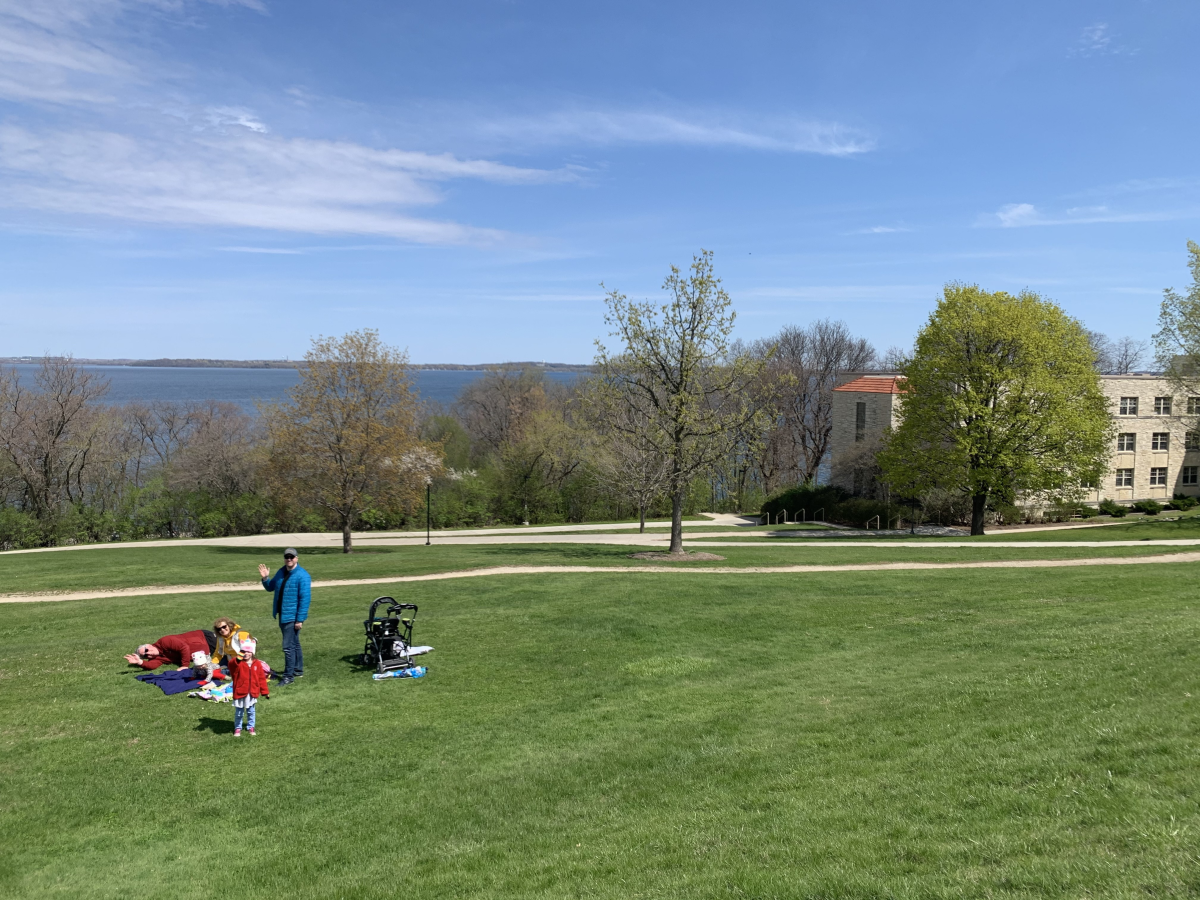 As Madisonians, it can be easy to forget what an awe-inspiring university we have right here in our backyard. Not only is it one of the top-ranked institutions in the world, it's beautiful too.
Grab your guests and head back to school, walking around campus to take in its wonder and see how many Bucky's you can spot. Perhaps stop for a picnic on Observatory Hill or pick up ice cream from Babcock Dairy Store. For something more nature-inspired, follow Lakeshore Path out to Picnic Point.
Of course, no trip to UW is complete without a stop at Memorial Union Terrace. Drop by on your way out for a brat, beer, or your second helping of ice cream.
Shop Local & Enjoy Time Together
Sometimes it's best to keep things simple and hang out on your patio or a nearby park with those you love.
To still provide your guests a truly Madison experience, take them on a trip to the Dane County Farmers' Market on Saturday morning to source fresh ingredients for a tasty home-cooked meal. Pair this with a stop at The Conscious Carnivore for grill goodies and you'll be all set for merriment to ensue.