CHOOSE YOUR OWN MADISON ADVENTURE
You're finally here in Madison – the place National Geographic Traveler calls one of the best cities in America. But wait! Your time is limited! What can you do in an hour? Half a day? A full weekend? So many things to do and so little time! Well, take a deep breath because we've created some mix and match itineraries – browse through and create your own personalized experience.
Nature & Active Living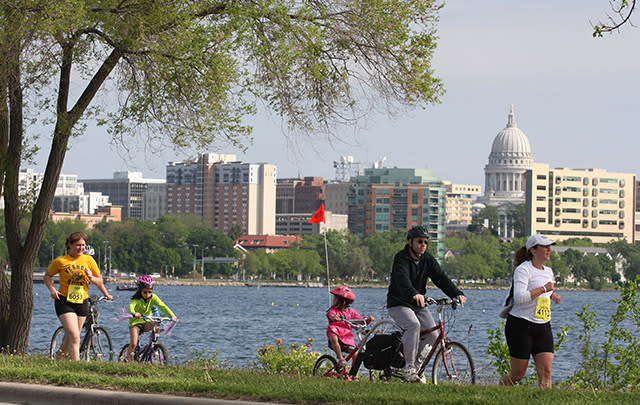 One Hour
Starting near Law Park, walk along Lake Monona, then climb to the top of the iconic Frank Lloyd Wright-designed Monona Terrace (1 John Nolen Dr.) to take in stunning views of the lake and Capitol.
Half Day
Hike the trails and check out effigy mounds along Lake Mendota at Governor Nelson State Park (5140 County Hwy M, Waunakee). Afterwards, unwind at Warner Park (2920 N. Sherman Ave.) with a Madison Mallards game.
Weekend
Book a room at HotelRED (1501 Monroe St.), on Madison's near west side. From there, hop on the bike path and head to the UW Arboretum – a lush nature preserve known for its biking and hiking. End your ride at Lake Wingra and grab a canoe or kayak rental from Wingra Boats (824 Knickerbocker St.). The next day, explore beautiful Cave of the Mounds, in nearby Blue Mounds, Wisconsin.
---
Foodie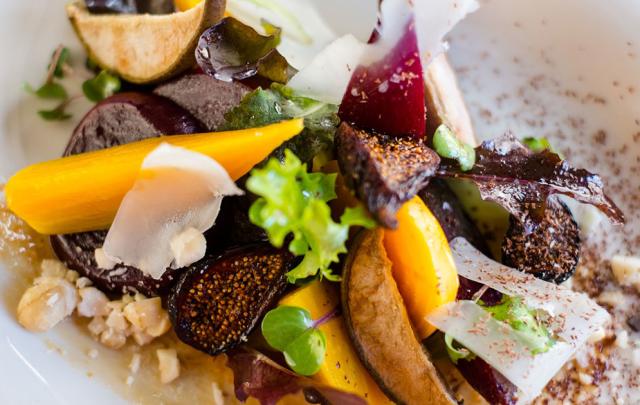 One Hour
Treat yourself to appetizers and craft cocktails at Heritage Tavern (131 E. Mifflin St.), a farm-to-table restaurant near the Capitol Square. Charcuterie, fancy deviled eggs, bacon-wrapped tempura cheese curds... need we say more ?
Half Day
Start your Saturday with a lap around the Dane County Farmers Market (2 E. Main St.), stopping for Stella's spicy cheese bread, tons of fresh produce, and magic coffee from Graze (1 S. Pinckney St.) a favorite that features over 200 local food vendors. Still hungry? Grab brunch (served all day) at Short Stack Eatery (301 W. Johnson St.).
Weekend
Stay at downtown's Best Western Premier Park Hotel (22 S. Carroll St.) and get to know the area on Capital City Food Tour's Stroll Down State. The next day, visit New Glarus for a creative, farm-fresh brunch at Cow and Quince (407 2nd St.). Browse local shops before a beer tasting and tour at New Glarus Brewing Company (2400 WI-69, New Glarus).
---
Arts & Culture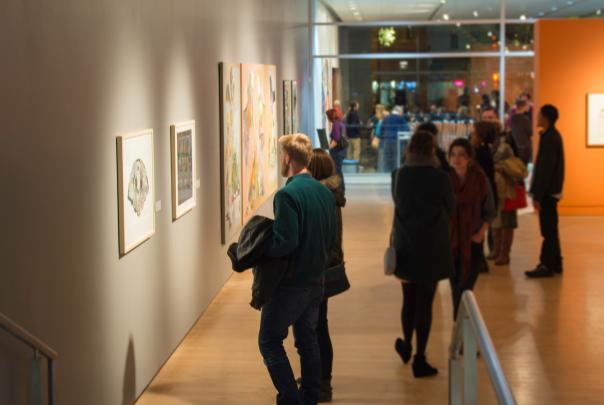 One Hour
Grab coffee at Ancora (107 King St.) and head to the majestic Wisconsin State Capitol (2 E. Main St.) Free tours are offered daily, and a sixth floor museum and observation deck are open Memorial Day – Labor Day.
Half Day
Pop into Revel (107 N. Hamilton St.), an Instagram-worthy DIY studio on the Capitol Square. Then take your pick from nearby museums: Madison Children's Museum (100 N. Hamilton), Wisconsin Historical Museum (30 N. Carroll St.), Wisconsin Veterans Museum (30 W. Mifflin St.) and Madison Museum of Contemporary Art (227 State St.).
Weekend
Stay at the Speckled Hen Inn (5525 Portage Rd.), a cozy B&B located on a 20-acre farmette. Enjoy a home-cooked meal, before checking out Madison's music and culture at a festival. Afterward, wander Willy Street (Williamson Street for your GPS) to check out quirky-cool shops, houses and street art.
The next day, take an art adventure on Main Street in Stoughton! Try your hand at metal stamping, atfelted wool, and pottery. Complete your visit with a trip to Livsreise, the Norwegian Heritage Museum (277 W. Main St.), or the Stoughton Opera House (381 E. Main St.).
We want to see your Madison adventures! Share your photos with us on social media using #VisitMadison.