Perhaps traversing Madison by bike isn't your cup of tea. Maybe there's too much to see for you to hoof it. Or, better yet, maybe you just want to get out of the house to rekindle your love for some of the city's iconic landmarks. Grab your keys, fill up — or charge — your car and explore the city with our curated driving tour.
Memorial Union & Library Mall
800 Langdon St.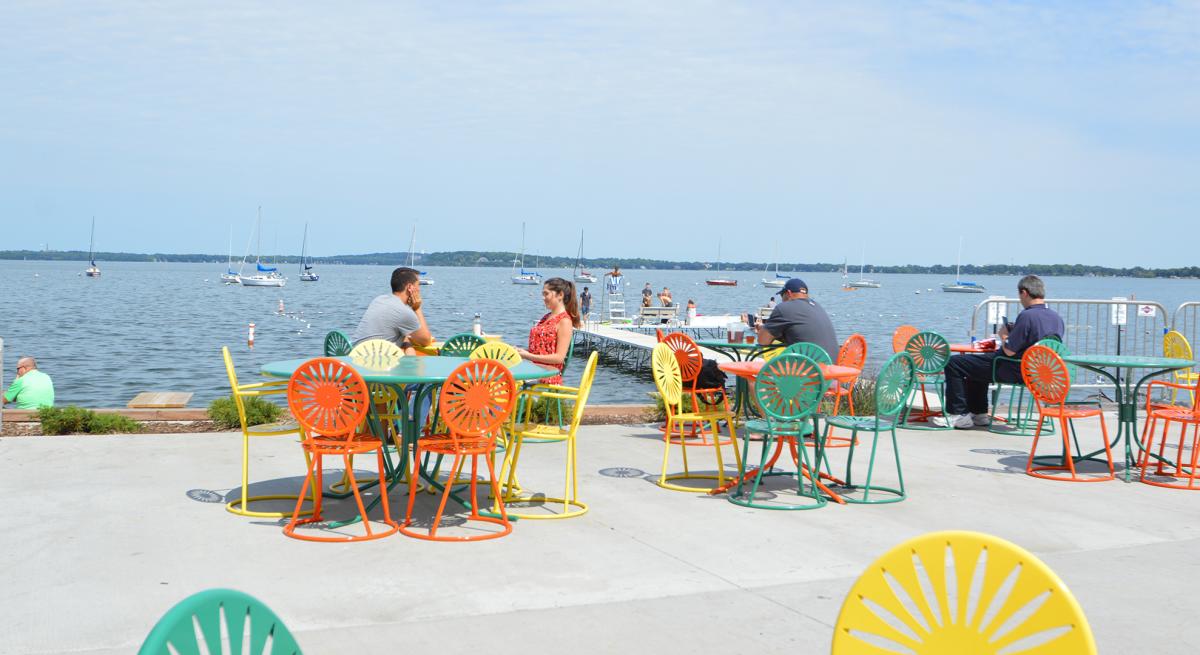 Photo by Michael Schneck
Any Badger Alum will tell you that the Terrace at Memorial Union is their favorite spot on campus, myself included. Located along the shore of Lake Mendota, it serves as a gathering space for students, alums and the Madison community. The countdown begins in spring for the return of the iconic sunburst chairs, which means you will soon be enjoying a beer, popcorn and, of course, a scoop of the famous Babcock ice cream (made right on campus) as you watch a beautiful sunset and hear live music. You have to try the Orange Custard Chocolate Chip — my personal fave. Also nearby the Memorial Union is Library Mall, which is full of food carts all year long and several other iconic UW buildings — Bascom Hall, Memorial Library, Red Gym and Science Hall.
– Kate Dale, Vice President of Marketing & Brand Strategy
Observatory Drive
1401 Observatory Dr.
A trip along Observatory Drive gives people both a journey through time and an overview of several pillars of life in Madison. The drive winds through the UW campus, providing dramatic views of Lake Mendota and glimpses of 1,000-year-old Native American effigy mounds. Along the way you'll pass Bascom Hill, where UW leadership is headquartered (and where the official city bird of Madison — the Plastic Pink Flamingo — first appeared). Keep an eye out for the Abe Lincoln statue that students sit on to celebrate graduation. And of course, Washburn Observatory, which gives its name to the drive.
– Rob Gard, Director of PR & Communications
First Unitarian Society
900 University Bay Dr.

Photo by Alison Long
Frank Lloyd Wright was widely regarded as America's greatest architect, and First Unitarian Society is one of three sites in the Madison area that are part of the statewide Frank Lloyd Wright Trail. Wright was a member of this congregation, and his preacher father was one of the founders. It was completed in 1951, just a few years before his death, and has been hailed as one of the world's most innovative examples of church architecture.
– Diane Morgenthaler, Executive Vice President
Hilldale Shopping Center
726 N. Midvale Blvd.
Hilldale has been a staple in the Madison community since opening in 1962. This outdoor mall is a great place for shopping — both at upscale retailers, and locally-owned businesses like Wildewood (a plant and lifestyle shop) and Crescendo Coffee Bar. What I love about Hilldale is that it's also a gathering place. I often meet friends here for a coffee or cocktail, hang out in the open-air spaces, or attend one of the many events they put on. Don't miss the perfect photo-op in front of one of two Madison murals — located in front of Macy's main entrance.
– Corinn Ploessl, Organizational Events Manager
National Mustard Museum
7477 Hubbard Ave., Middleton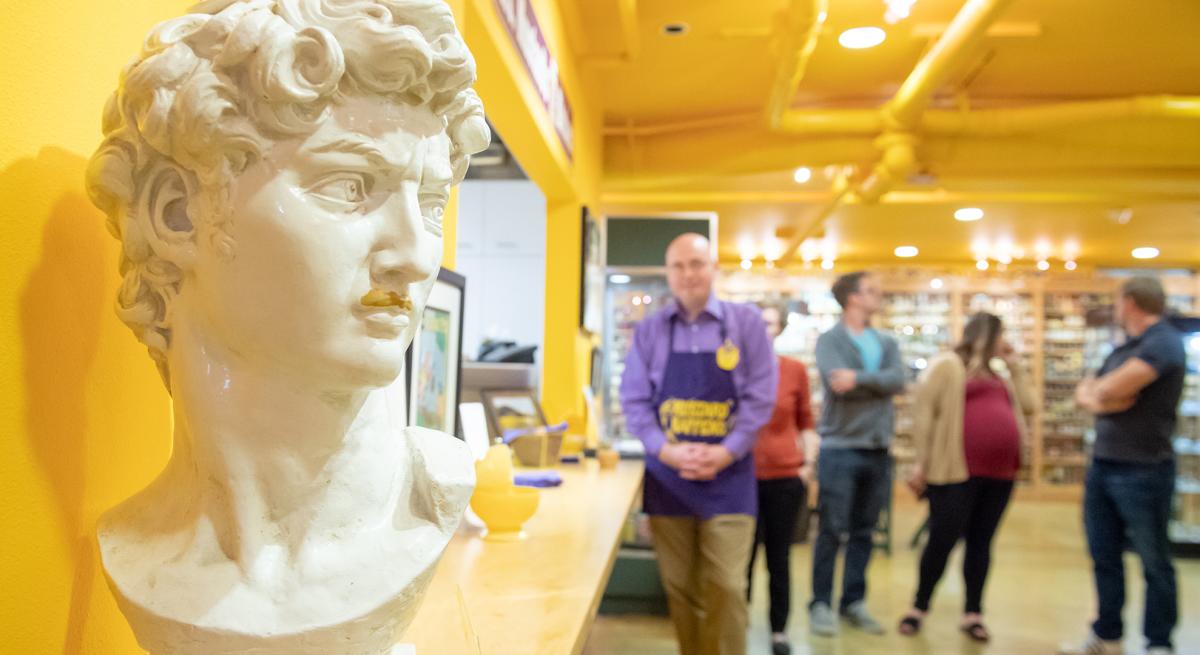 Photo by Focal Flame Photography
The National Mustard Museum is a temple to the most diverse condiment in the world. With more than 6,090 mustards from all 50 states and more than 70 countries, this collection of mustard history is a sight to behold. Whenever I go, I walk away with a few jars from the shop, where you get to taste, taste and taste to find the mustards you can't live without.
– Rob Gard
Capital Brewery
7734 Terrace Ave., Middleton
Founded in 1984, Capital Brewery is a staple of the Middleton community and has proudly won over 240 awards. They regularly host beer tastings and a variety of public and private events in their outdoor biergarten. Bonus — many of the public events are dog-friendly!
– Amber Wiza, Senior Event Services Manager
UW Arboretum
Entrance – 1207 Seminole Highway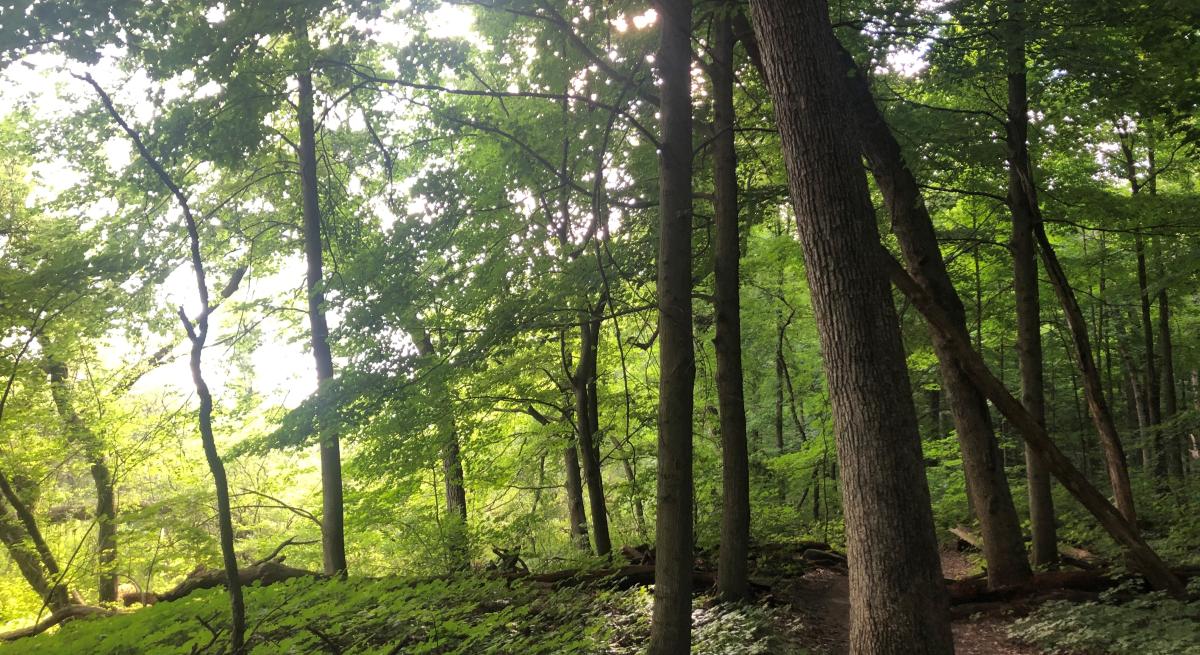 Photo by Corinne Burgermeister
There's always something to discover at the Arb. This year I've been trying to hike, bike and run all the different trails. Through the marsh, prairies, oaks, past effigy mounds and natural springs, horticulture gardens and more. It's free to visit and one of my favorite places in Madison.
– Corinne Burgermeister, Marketing Manager
Monroe Street
2715 Monroe St.
Monroe Street is filled with great shopping, food and drink and access to nature! My perfect day? Cupcakes from Bloom, shopping Strictly Discs, Good Day Shop and Hive. And hanging out at Lake Wingra. Fun Fact: this road was first used by Native Americans, and later became the first public road in Wisconsin.
 – Corinne Burgermeister
Camp Randall Stadium
1440 Monroe St.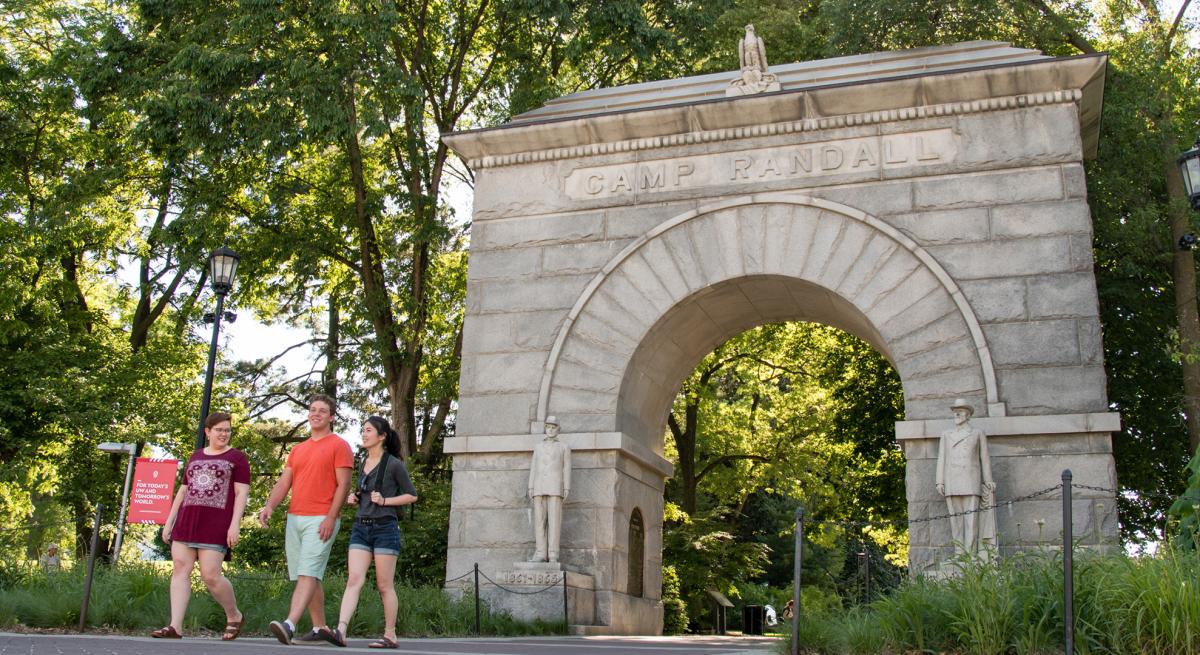 Photo by Focal Flame Photography
Here's where I, along with 80,000 of my closest friends, gather for game day. Dressed in Badger red, fans fill the stadium and surrounding neighborhoods. Camp Randall is the oldest stadium in the Big 10 and was originally a training site during the Civil War. Look for the historic Arch on Randall & Dayton streets.
 – Corinne Burgermeister
Willy Street
1221 Williamson St.
Williamson Street, known by Madisonians as Willy Street, takes you from the heart of downtown into the cultural and eclectic east side. You're bound to see a biker (even in winter) with the Capital City Trail and Lake Loop path nearby. Highlights include the Otis Redding tribute mural (on your left, just beyond the gas station) and one of Madison's oldest bars, Mickey's Tavern (opened in 1902).
– Colleen Sovey, Partnership Coordinator
Olbrich Botanical Gardens
3330 Atwood Ave.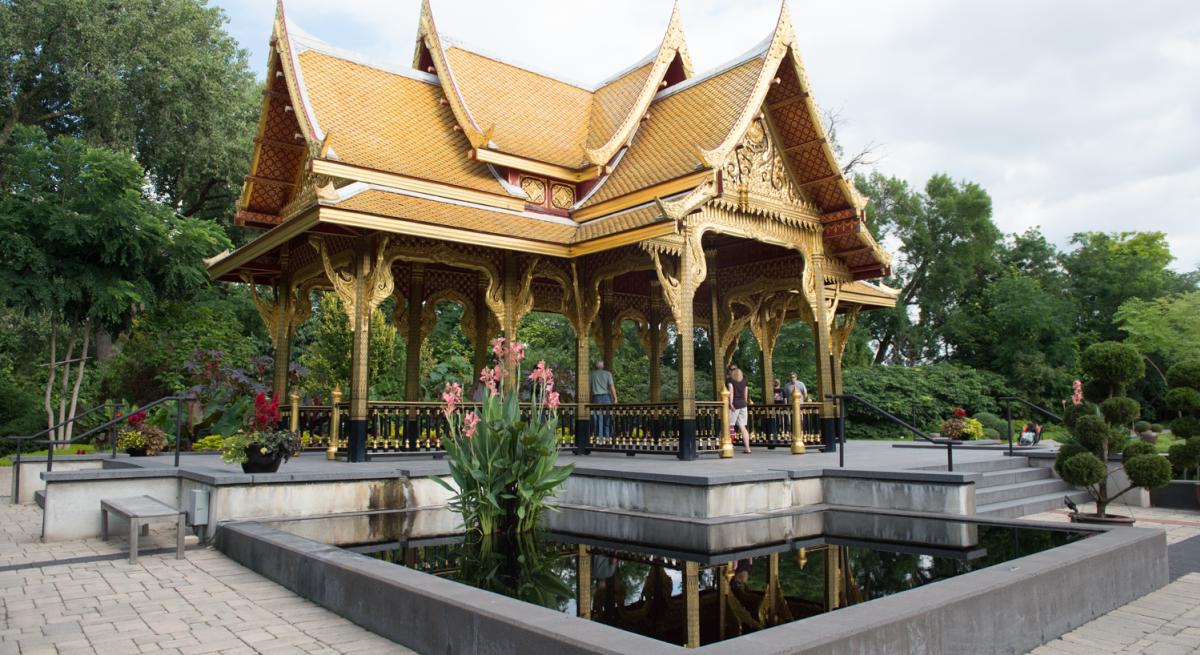 Photo by Focal Flame Photography
Consistently ranked as one of Tripadvisor's top Madison attractions, this sprawling 16-acre outdoor garden and indoor conservatory is a gem. Admission to the outdoor garden is free, and one of the highlights is the Thai Pavillion, one of only three like it outside of Thailand. Don't worry, there's a plaque there with the full scoop. Olbrich is a great location for public and private events. My personal favorite is the annual GLEAM event, which features outdoor light-based art installations.
– Maureen Martin, Director of Visitor Experience
Atwood Avenue
2089 Atwood Ave.
Crossing the Yahara River is the first sign you're leaving Willy Street and entering the Schenk-Atwood-Starkweather-Yahara neighborhood — SASY, for short. Foodies unite at places such as Mint Mark, Alchemy (try the grilled cheese) and Ohio Tavern (you've got to get tacos). Barrymore Theatre and its marquee exemplify the community and progressive culture of the east side. Pro tip: pick up a can of Nutkrack to snack on along the way.
– Colleen Sovey
Garver Feed Mill
3241 Garver Green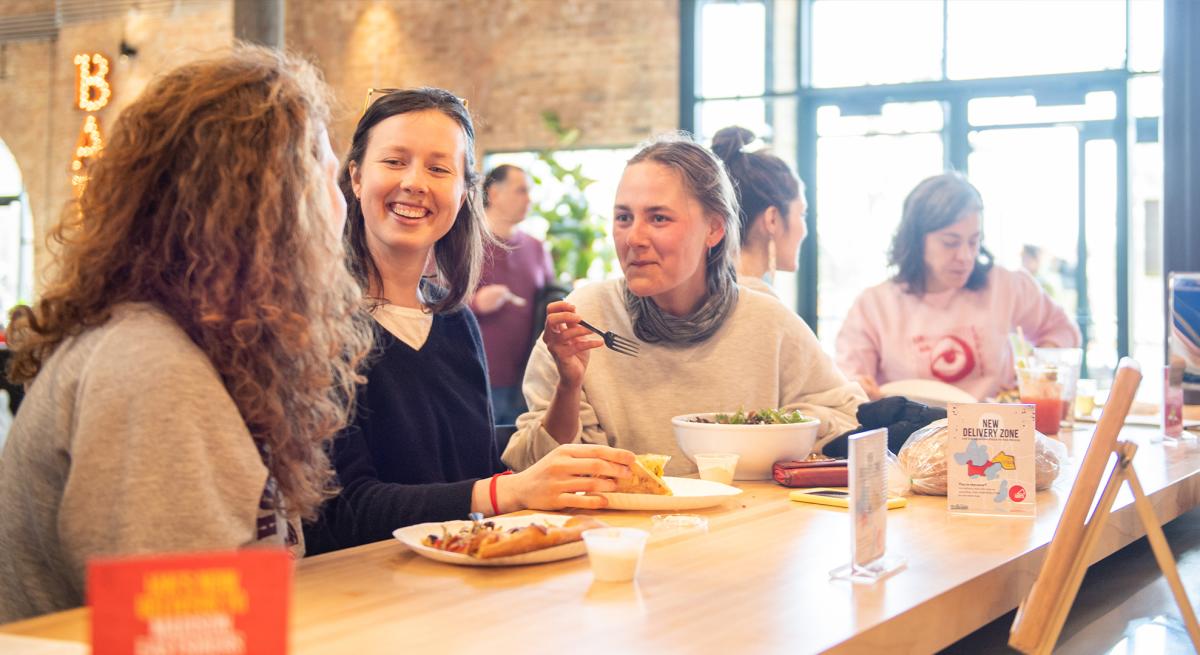 Photo by Focal Flame Photography
Historic factory turned event space, artisan food production center and local business hub, Garver is a one-stop-shop to get an authentic Madison experience. Wander through the gorgeous atrium and grab a slice of pizza at Ian's (I recommend Smokey the Bandit) and a cup of coffee at Ledger Coffee Roasters. In warmer months, live music on the patio is one of my favorite ways to spend the evening.
– Ellen Larson, Marketing Manager
Breese Stevens Field/East Washington Corridor
962 E. Washington Ave.
Heading down East Washington Avenue ("East Wash") towards the Capitol, you'll see Breese Stevens Field on your right. A Madison landmark since the 1920s, Breese is currently home to Forward Madison FC, Madison's first professional soccer team, and a summer concert series. The surrounding area along East Wash has seen massive growth over the past five years, with new apartment complexes and businesses constantly popping up. I love to go to The Sylvee for some of the best names in live music, grab a burger and drink at Vintage Brewing Company, see MORE live music at High Noon Saloon and relax at the secluded Robina Courtyard.
– Ellen Larson