This year, Madison becomes the focal point of the Wisconsin art community with the Wisconsin Triennial. Organized by the Madison Museum of Contemporary Art (MMoCA), the Triennial presents Wisconsin art in all its diversity drawing from different regions of the state. The Triennial goes from October 19, 2019 – February 16, 2020 and takes over many of MMoCA's exhibition spaces.
Curators narrow hundreds of submissions down to a few dozen artists after months of conversations, studio visits, and evaluation. In the end, they find voices from around the state who represent different mediums, different regions, and different backgrounds.
As Madison hosts this year's Triennial, we look back at three artists whose careers have been positively impacted by their past participation in the Triennial.
Tyanna Buie
Milwaukee native Tyanna Buie is a visual artist who received MFA from the University of Wisconsin-Madison. Her work is part of the permanent collection at the Milwaukee Art Museum, and she recently had a featured exhibition at MMoCA.
How is your artwork representative of Wisconsin?
My work speaks to the narrative, landscape and social critique of my surroundings through family and idea of home. This has been my connection to Wisconsin throughout my pilgrimage to the many places I have lived, the people I have met and the places I have traveled throughout Wisconsin.
Helen Lee
Helen Lee is an artist, designer, educator and glassblower. She is an Assistant Professor and Head of Glass in the Art Department at UW-Madison. Her work is in the collections of the Minnesota Museum of American Art, the Corning Museum of Glass, the Chrysler Museum Glass Studio and Toyama City Institute of Glass Art.
Why is the Triennial important to artists?
I think regional museums have the capacity to tell a very unique story about a given place and time, and the Triennial is an excellent example of this in action.
Jason Vaughn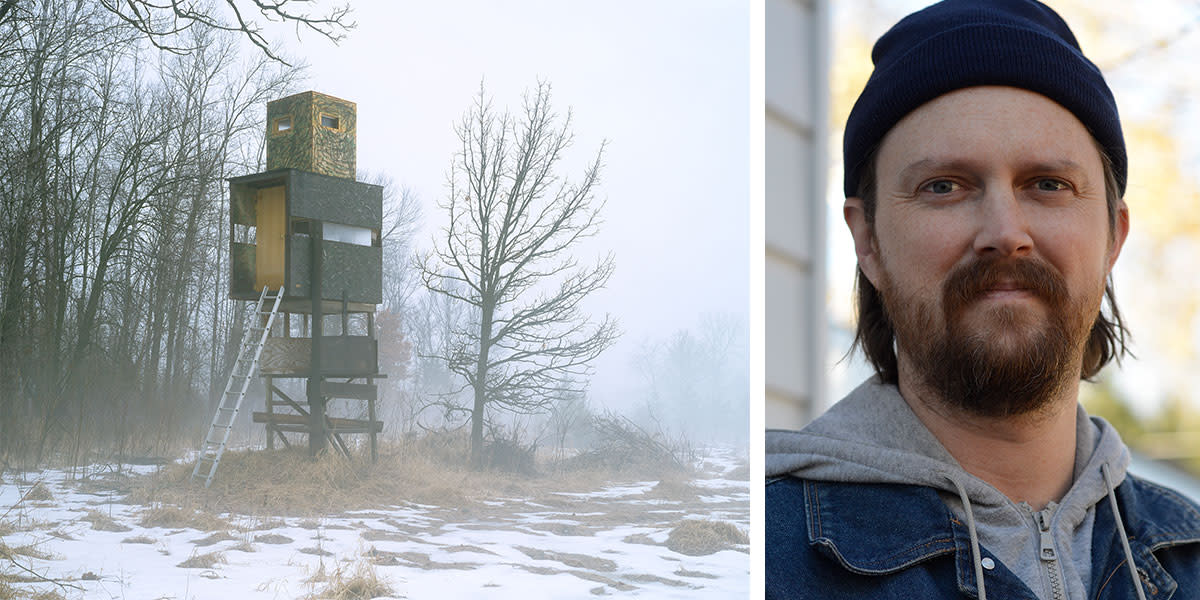 Jason Vaughn is a fine art documentary photographer based in Wisconsin. His work is included in collections such as Public Art Collection, City of Gothenburg, Sweden, Crystal Bridges Museum, University of Milwaukee Special Collections and Amon Carter Museum of American Art.
What inspires you about the other art you see in the Triennial?
I am interested in the diversity of voices represented in the Triennial. I think sometimes people forget what a rich perspective can be gained by listening to the people from small towns across America. When you look at our larger cities, too, both Madison and Milwaukee have such strong personalities and the art coming from all of these places needs to have an audience on a larger stage.
To learn more about these artists and the Triennial, read our Visitor Guide.