You'll get ample Vitamin D sitting out in the sun, and tons of Vitamin C from a glass of OJ in the morning. But what about Vitamin T? The best way to fill up on this key nutrient is to indulge in some tacos, tapas or tequila. These six spots have exactly what you need.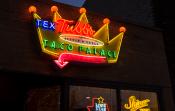 TEX TUBB'S TACO PALACE
With a name like Taco Palace, you know you're at the right place for Tex-Mex fare. Besides standard options like chicken, beef and carnitas, Tex Tubb's offers tacos stuffed with tequila-lime shrimp, ancho-roasted carrots and roasted sweet potatoes.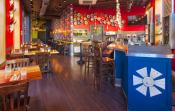 CANTEEN
Stop into this cheerful corner restaurant, pick your favorite tequila, and Canteen's bartenders will whip up a fresh margarita to pair with delicious tacos. Feeling adventurous? Check out their cocktail menu for original tequila and mezcal creations. And ask for a side of their house-made duritos!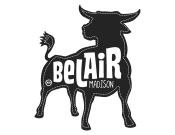 BELAIR CANTINA CAPITOL SQUARE
BelAir Cantina provides excellent Capitol views from its outdoor patio and is the perfect spot to enjoy fresh tacos, salsas and margaritas. Treat yourself to $2 Tuesdays and Thursdays where you can pick from select tacos, Mexican taps and mystery tequila pours for only two bucks.
ENO VINO - DOWNTOWN
With large glass windows overlooking the Capitol building and lakes, Eno Vino – atop the AC Hotel – offers an extensive list of shareable plates. With a variety of bruschetta, flatbreads, meats and veggie options, and customizable cheeseboards, there's something for everyone. For drinks, choose from 150 wines by the bottle and 40 by the glass.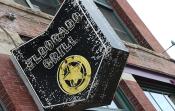 ELDORADO GRILL
Boasting a menu of over 130 tequilas and mezcals, Eldorado has a cocktail for everyone. Whether you pick the World Famous Eldorado Margarita or another unique concoction (try the Spicy Pineapple Basil Mojito) your taste buds will thank you.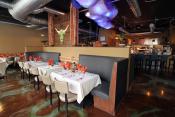 FUEGOS
Fuegos brings unique tapas selections to the popular Willy Street area. The restaurant caters to carnivores, vegetarians and vegans alike with unique Spanish-inspired cuisine. Conscious eaters will enjoy an expansive vegan menu, including dishes like roasted cauliflower, fried yucca and stuffed tomatoes.