This summer is made for picnics. And what better place to dine al fresco than in a park?
New this year, EatStreet -- a Madison-based food delivery service, has partnered with Destination Madison and area parks to offer special delivery to some outdoor locations.
Pick your park from the list below. Then, follow these four steps to get your food delivered in no time. (These steps will also be listed on the big, green EatStreet sign at each location, so don't worry about remembering the instructions.)
Download the EatStreet app. or visit EatStreet.com.
Type in the address for your delivery.
Pick out and place an order something tasty from hundreds of Madison-area restaurants.
Sit back, relax and meet your EatStreet delivery driver at the big, green sign. You won't miss it.
After you have your tasty meal in hand, take a seat at one of the green picnic tables or lay out a blanket. Don't forget to social distance from any other picnickers. (For your reference, that's 10 slices of pizza or 14 tacos or 42 pieces of sushi.)
Post a pic of your picnic and use hashtag #ExploreOutdoorMadison.
Pick Your Location
Madison Parks
In partnership with Madison Boats. Get food delivered near the boathouse. Head out for a paddle, and enjoy lunch on the lake.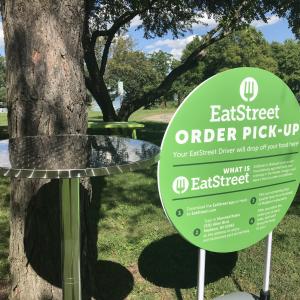 Marshall Boats
2101 Allen Blvd
Madison, WI 53562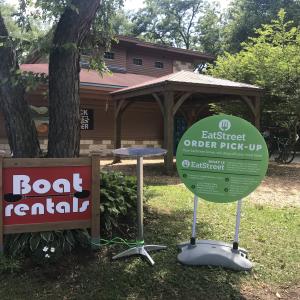 Wingra Boats
824 Knickerbocker St
Madison, WI 53711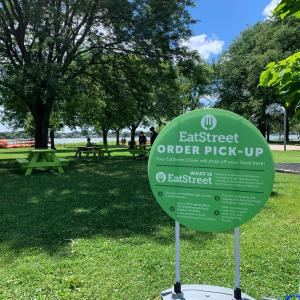 Brittingham Boats
701 W Brittingham Place
Madison, WI 53715
Sun Prairie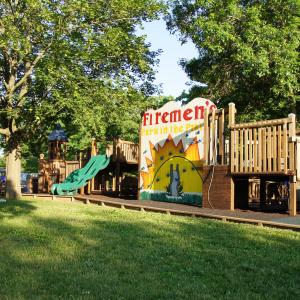 Sun Prairie Dream Park
415 Park St
Sun Prairie, WI 53590
Delivery spot near picnic tables beneath the oak trees.
Verona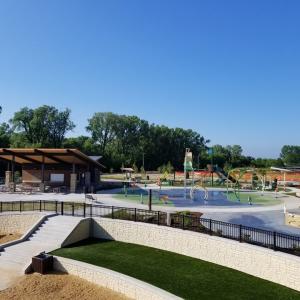 Hometown USA Community Park
531 E Verona Ave
Verona, WI 53593
Delivery spot near the shelter, off Lincoln St
Fitchburg

McKee Farms Park
2930 Chapel Valley Rd
Fitchburg, WI 53711
Delivery spot at the shelter near the playground
Header photo courtesy of Fromagination