As the temperatures continue to climb, there's nothing that beats the heat better than a sweet cone of ice cream. If you crave a chilly treat while visiting the Dairy State, here's a few places you've got to try.

A Taste of Bucky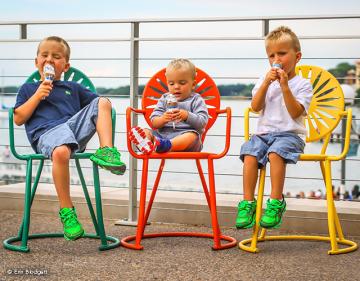 There is no place more iconic to enjoy famous Babcock Hall Ice Cream than the Memorial Union Terrace in Madison. Whether you're listening to live music or people watching, this famous ice cream is the perfect addition to your Terrace experience.

Babcock Hall Ice Cream has been produced on Linden Street since 1951, and is a longstanding, local, delicious tradition. With more than 90 rotating flavors throughout the year, everyone has their favorite to complement a summer experience on the Terrace and at Union South.

The most popular flavors at the Wisconsin Union's locations are orange custard chocolate chip and chocolate peanut butter. Blue Moon is a hands down favorite with the kids—look for the blue mustache as a tell-tale sign of that indulgence!

Decadent and Delicious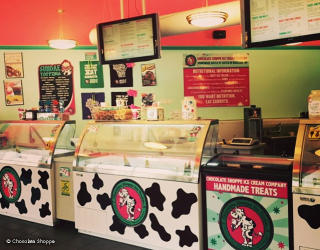 Chocolate Shoppe Ice Cream Co. is all business when it comes to their ice cream, which is made with rich Wisconsin cream, cane sugar and tons of yummy flavorings and candies. Their glib motto "if you want nutrition, eat carrots" sums up the philosophy behind this locally made treat. In addition to traditional cones, they've got a variety of unique ice cream treats including made to order ice cream sandwiches with freshly baked cookies. Owner Dave Deadman suggests you try their ice cream flights, which are similar to beer flights but with mini scoops of four flavors to try. He also recommends the Caramel Badger Sundae with This $@&! Just Got Serious ice cream, hot fudge and crushed Heath pieces. Looking to share? Opt for a Babycakes, a mini two-person version of their ice cream cakes.