St. Patrick's Day 2022 is about to be... shamrockin'.
In Madison, on St. Paddy's Day, (and the weeks leading up to it) everyone gets to be Irish for the day. From food specials that only Madison's innovative spirit could come up with (like corned beef atop pizza or all-green sushi) to events that'll get you out of the house and back into live music and more, we've got a lot of memories to catch up on.  Here's how... 
ST. PADDY'S DAY EVENTS 🍀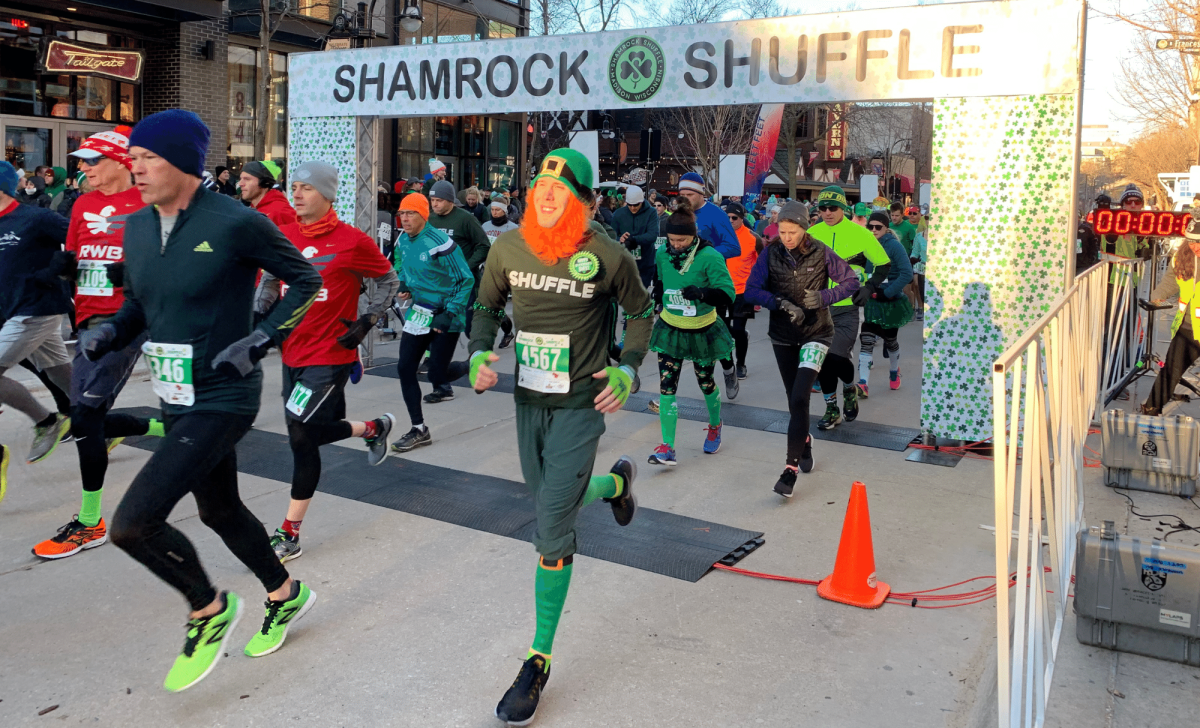 March 12
Shamrock Shuffle – 600 Block of State Street (Downtown) 
Bud Light Regent Street Pub Crawl – SCONNIEBAR (Downtown) 
March 13
Meat & Cheese Raffle at Wisconsin Brewing Company – Wisconsin Brewing Company (Verona) 
March 16
 St. Patrick's Day Charcuterie Workshop – Camp Createability Studio (Monona) 
March 17
Live Music at The Cider Farm – The Cider Farm (Madison West) 
March 19
5th Annual Lucky's St. Patrick's Day Crawl – Red Rock Saloon (Downtown) 
Note: Madison's annual St. Patrick's Day Parade has been postponed until 2023.  
ST. PADDY'S DAY FOOD & DRINK 🍀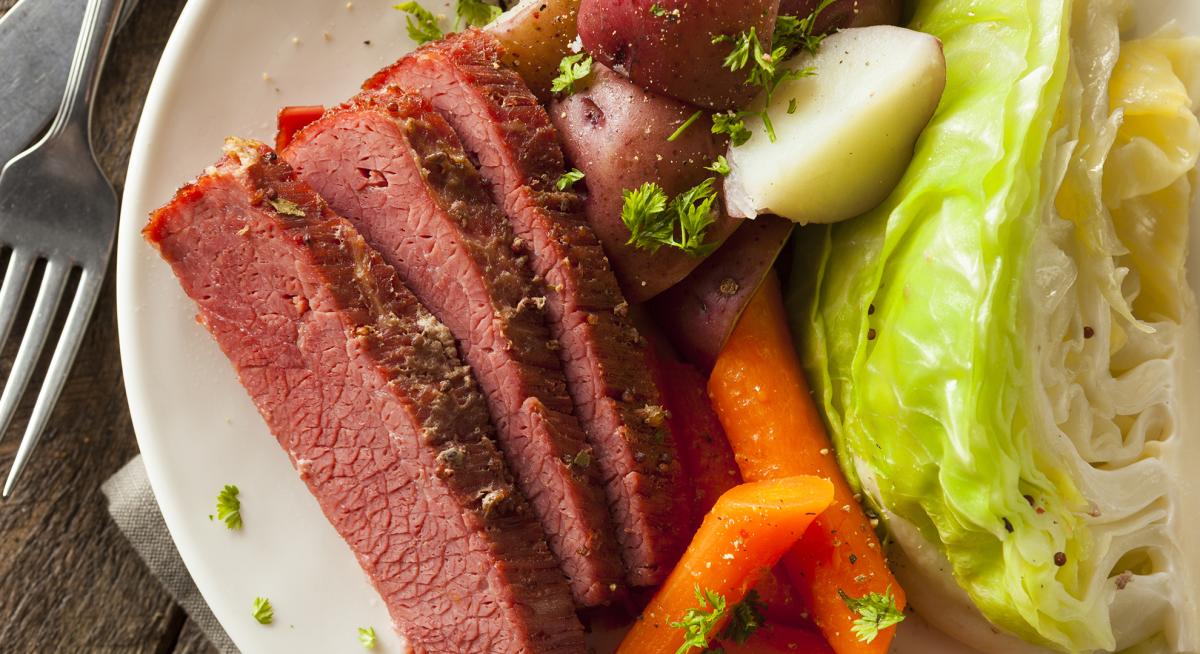 Shephard's pie, corned beef and cabbage, pasties and more. There's plenty of options for dine-in, carryout or delivery.
THE CIDER FARM 
Madison West 
Corned beef, cabbage and cider – yes, please. Celebrate St. Patrick's Day at the tasting room with a traditional Irish menu and live music.  Details here. 
DELECTABLE 
Madison West  
Corned beef meets culinary dinner theater. Celebrate "the wearing of the green" and feast on some traditional Irish fare. There will – of course – be some Irish Whiskey enjoyed!  Order tickets here. 
ESSEN HAUS 
Downtown 
The German restaurant is going Irish, with a menu of corned beef and cabbage, Irish stew and bread pudding. Add green to any light-colored tap bier for the occasion. Additional drink specials will be available. Check out the menu. 
FROMAGINATION 
Downtown 
Need help celebrating the patron saint of Ireland? Fromagination's got green-hued treats and Irish-inspired cheeses infused with Bourbon and more. Order online or swing by the shop. 
IAN'S PIZZA 
Downtown & Madison East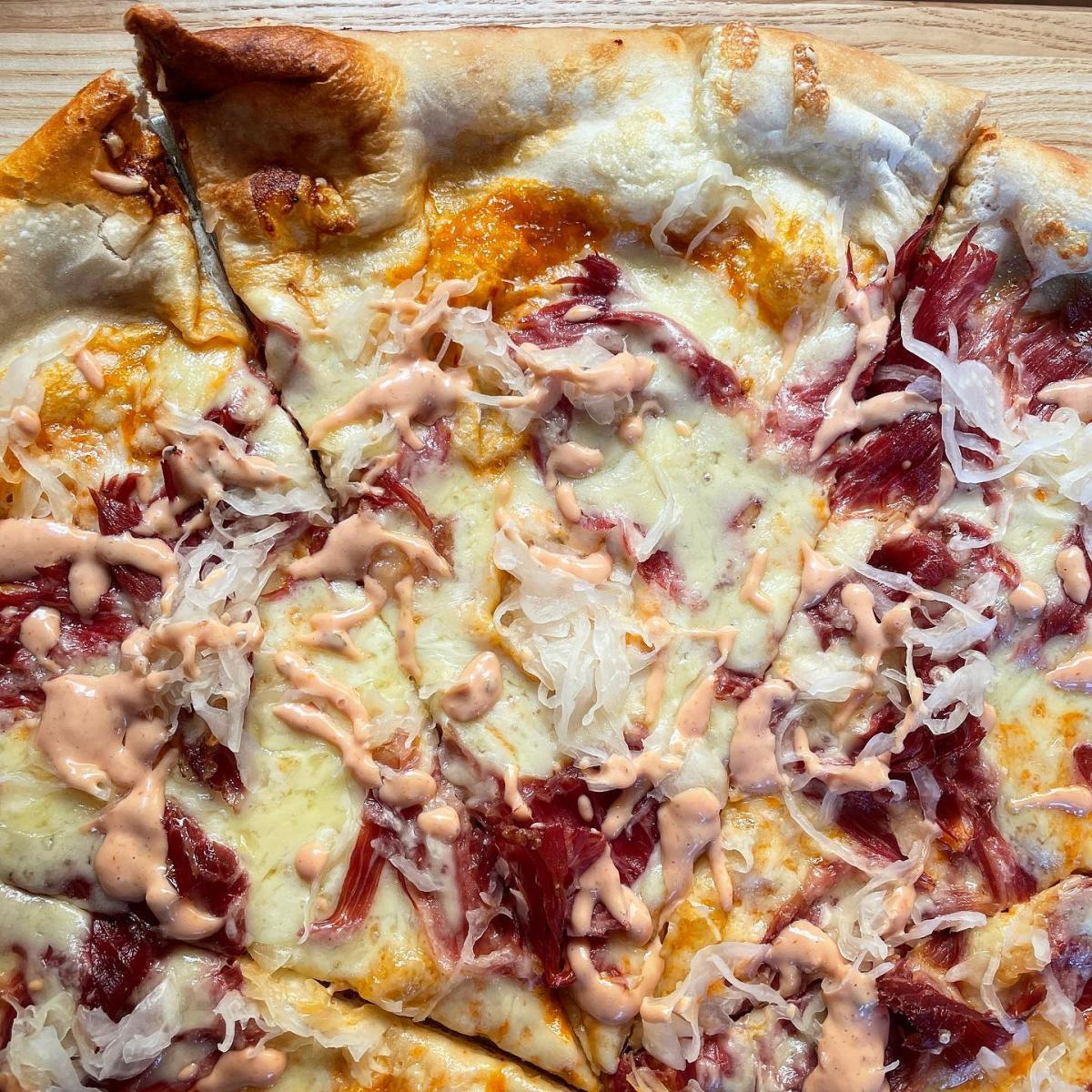 Try the Reuben Pizza a weekly special only available from March 8 through March 22. The Reuben starts with a base of Thousand Island dressing and gets topped with mozzarella, corned beef, swiss cheese, and sauerkraut.  
Weekly specials are available by the slice or available as a 12", 16", or 20" pizza. Order online. 
RED MADISON 
GIANT JONES BREWING 
Madison Near East 
What's not to love about pairing beer with delicious things? Especially Giant Jones beer and Wm Chocolates. Join them on March 17 from 4-9pm for a curated Beer & Chocolate flight, including a taster of Double Red Ale.  
GRAPE WATER WINE BAR
MIDDLETON (West)
Guinness not your groove? Celebrate St. Paddy's with a glass of wine instead! On March 17, Grape Water Wine Bar will be joined by special guests, Tricky Foods and Miggy's Bakes, for all your sweet treat needs.
HUBBARD AVENUE DINER 
Middleton (West)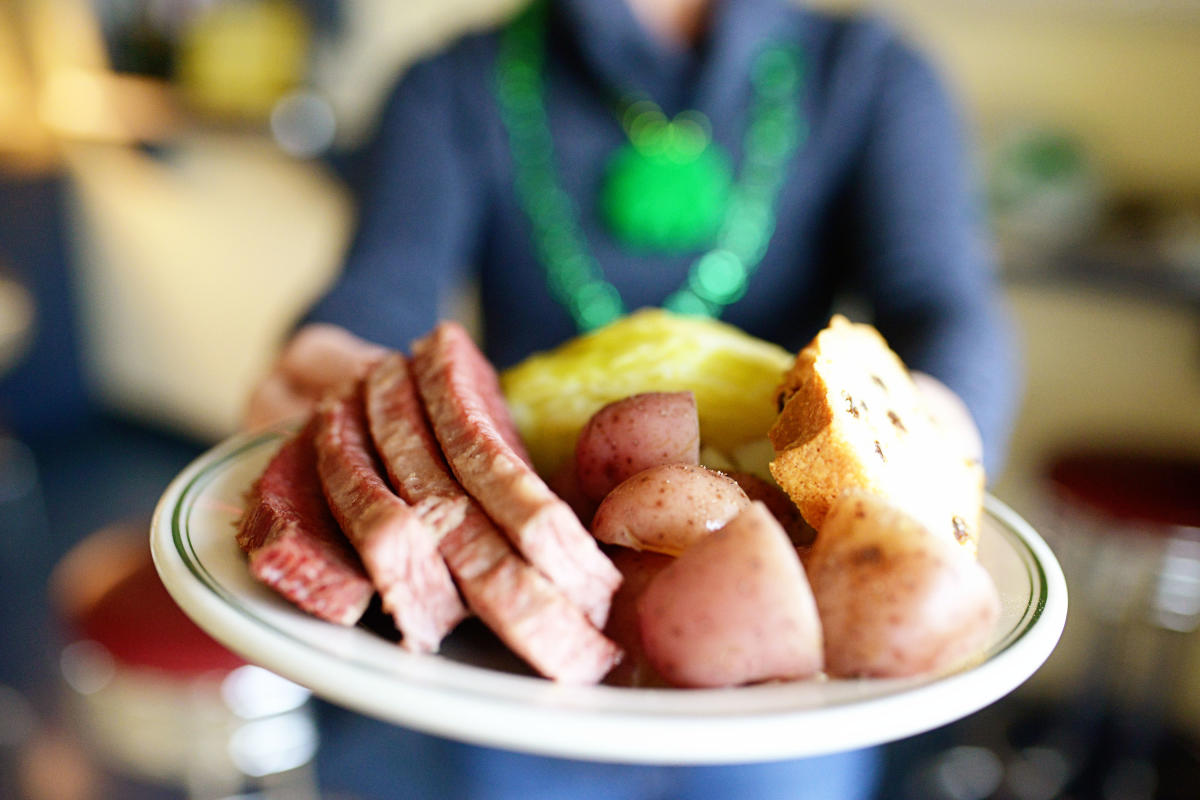 The Middleton diner will be offering corned beef, cabbage, boiled red potatoes, soda bread, and of course, PIE. Customers can order on March 17 for dine-in, carry-out or delivery. 
Downtown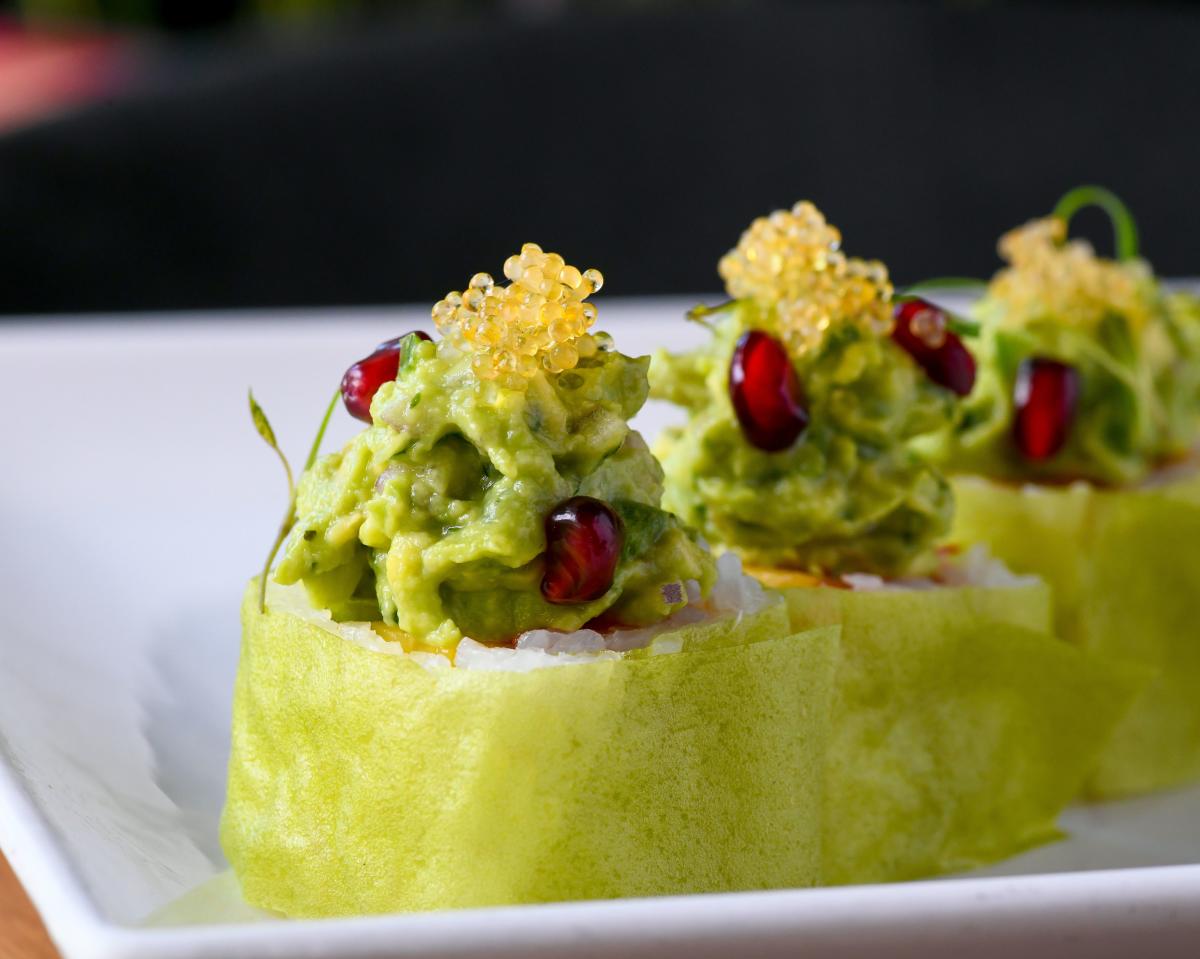 Sushi for St. Paddy's? Why not! Offering a fully green sushi roll fit for the holiday, join the RED family on March 17 and sink your teeth into the "Shamrocker Roll" – spicy tuna and asparagus wrapped in soy paper and topped with guacamole, pomegranate seeds, microgreens and tobiko. 
Madison's culinary scene doesn't disappoint. Explore more restaurants, plus who doesn't love deals and discounts! 
TASTY
Looking for other food options? Dessert, perhaps? Find top Madison spots.
Find More Food