STROLL DOWN STATE
---
DISCOVER THE VIBRANT EPICENTER OF MADISON!
No trip to Madison is complete without visiting the iconic State Street – and there's no better way to do it than with a guide! Explore State Street, the heart of Madison, and a deliciously distinct thoroughfare pulsing with quirky culture.
Unearth hidden secrets and pop into local shops, including a gourmet, all-natural soap store open since the 1970s. Taste locally-made super-premium ice cream, and take in sweeping views from a rooftop garden in the middle of the city.
Get strolling! Public tours are available Saturdays throughout summer.
Cost: $45 per person (plus tax)
Duration: 2.5 hours
Availability: Wednesdays & Saturdays, 2–4:30 p.m.
Minimum # of Participants: 1
Maximum # of Participants: 12
For booking and more information:
Otehlia Cassidy
608-628-8927
otcassidy@gmail.com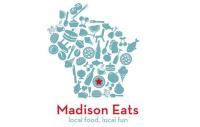 For more Essential Madison Experiences, visit experiencemsn.com.