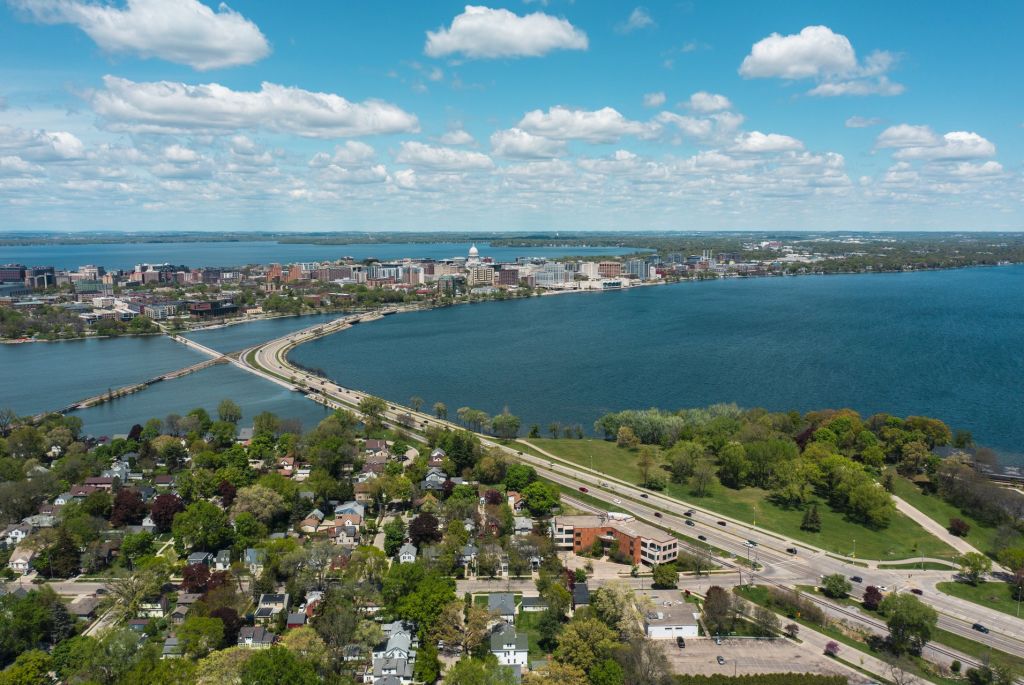 Rooftop Cinema: The Village Detective: A song cycle
227 State St.
Madison, WI 53703
OVERVIEW

Bring a friend, bring a blanket or camp chairs, and enjoy the film "The Village Detective: A song cycle" under the stars.

In 2016, a fishing boat off the shores of Iceland caught four reels of 35mm film, seemingly of Soviet provenance, in its nets. The discovery wasn't a lost work of major importance, but an incomplete print of a popular Soviet comedy from 1969, starring the beloved Russian actor Mihail Žarov. Bill Morrison uses the discovery as a jumping off point for his latest meditation on cinema's past and a reflection on the film work of Žarov.

Ticket sales begin at 7:30 PM in the Museum Lobby the night of the screening. Screenings relocate to the Lecture Hall if rain is predicted.