Meeting in Madison: COVID-19
Our world has changed, and it can be tough to keep up. Here's a snapshot of what things are like in Madison at this moment in time.
As we all know, COVID-19 is an ever-evolving situation. While we update this page regularly, we cannot guarantee information hasn't changed since the last edit.
Page last updated: May 26, 2021
Frequently Asked Questions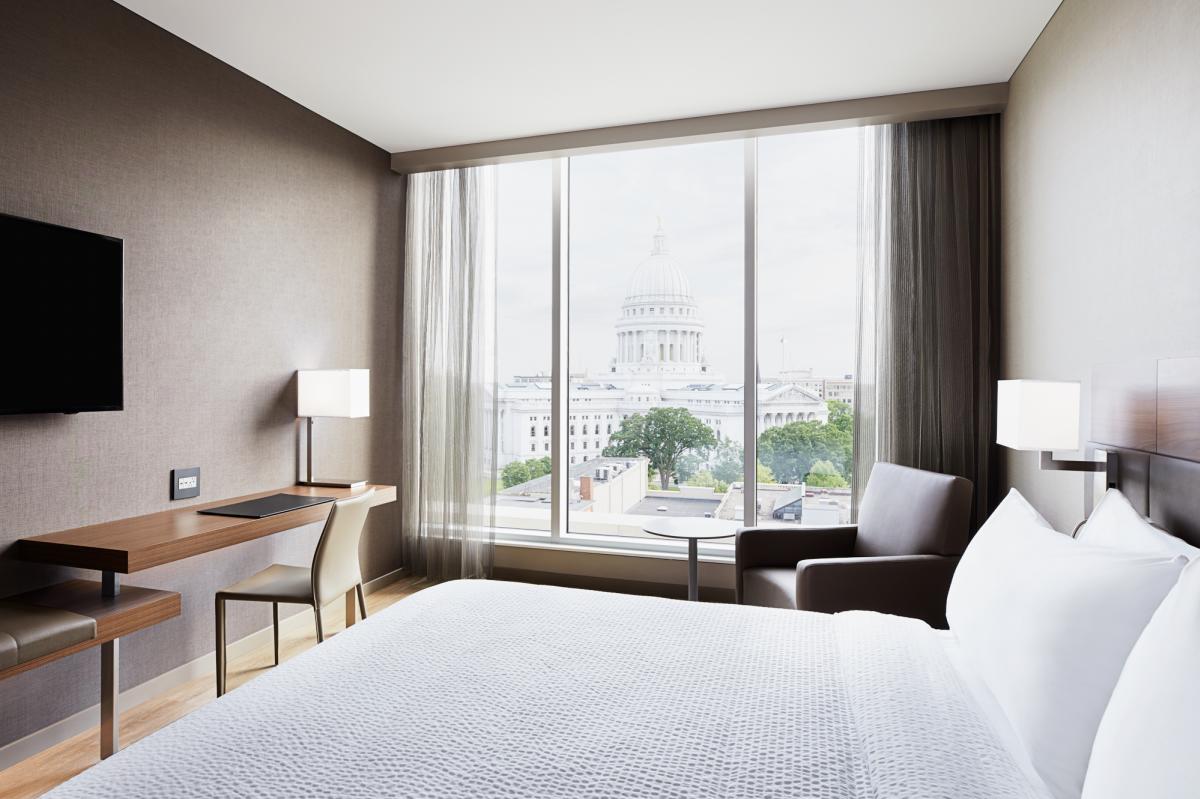 What is the status of events in Madison?
Under the current Madison and Dane County Public Health Order, indoor events where food and drink are offered or provided are limited to 350 people. Indoor events without food and drink are permitted with up to 500 people. Face coverings are required and social distancing must be maintained.
There are no capacity limits on outdoor gatherings, however, distancing of at least six feet must still be maintained between people who aren't members of the same household. Face coverings are recommended, but not required, when moving around in outdoor areas where distancing can't be maintained.
Sporting events may take place with the same number of people as indoor or outdoor events. Indoors, everyone must wear a mask and maintain 6 feet of distancing when not actively participating in the sport. There is no capacity limit or mask requirement for outdoor sports, but everyone must still maintain 6 feet of distancing when not actively participating in the sport.
Are hotels open in Madison?
Yes, Madison hotels are open and many have implemented CDC-recommended cleaning guidelines. See cleaning policies for individual hotels.
The Madison Concourse Hotel has achieved Global Biorisk Advisory Council ® (GBAC) STAR™ facility accreditation.
What are the capacities for restaurants and retail in Madison?
Restaurants are open at 75 percent capacity for indoor dining, and many have added heaters, fire pits, or igloos to continue to offer outdoor dining. Retail is open at 75 percent capacity.
Are face coverings required in Madison?
Yes, face masks or coverings are required indoors, and other spaces, for people aged five and over in Madison (effective July 13).
What are the COVID-19 case numbers like in Dane County?
New data is released each day. Check out this helpful dashboard that allows you to view data using a variety of filters.
More information about COVID-19 in Madison and Dane County.
Our Facilities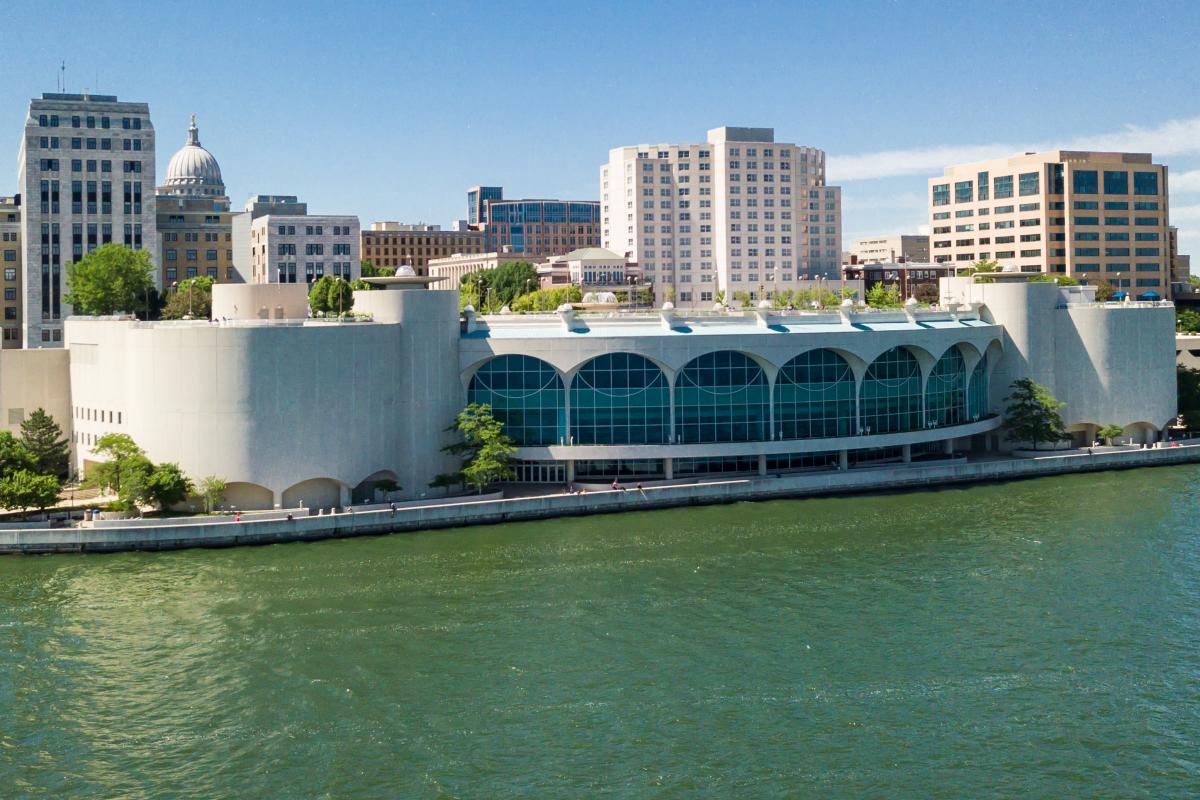 Monona Terrace Community and Convention Center
Monona Terrace has taken many proactive steps to ensure that events will be held in the safest and most responsible manner, including achieving GBAC STAR ™ facility accreditation The cleaning staff are GBAC-Trained Technicians™ and all staff have received training on safety protocols. See all information on their COVID-19 response here.
Monona Terrace has the digital infrastructure, technical expertise, full-time audio-visual staff and meeting planning experience to be your partner in taking your meeting virtual. Learn more about their virtual studio.
Alliant Energy Center
The Alliant Energy Center serves as a community hub for greater Madison at all times, and the current circumstances are no exception. While meeting capacities are currently restricted, the Alliant Energy Center is serving our community members as a storage and packaging site for food donation boxes, as well as hosting blood drives. And safely distanced from those aspects is a drive-thru COVID-19 testing site where anyone can receive free testing.
The Alliant Energy Center has received GBAC STAR™ facility accreditation. The cleaning staff are GBAC-Trained Technicians™ and all staff have received training on safety protocols. Their Clean Slate Program details their commitment to safety, sanitation and preparation for future events.
Dane County Regional Airport
Dane County Regional Airport (airport code MSN) is minutes from downtown Madison and offers more than 95 daily arrivals and departures. A growing list of direct, non-stop service flights makes getting to Madison easier than ever.
The airport is dedicated to providing a safe experience for all travelers. View their full safety measures here.
At this time, not all vendors and amenities are open at the airport. Each vendor will be opening based on passenger demand. There are limited food and beverage options available post-security. Check out the Restaurants page and Shops page to see what is currently open.
Peace of Mind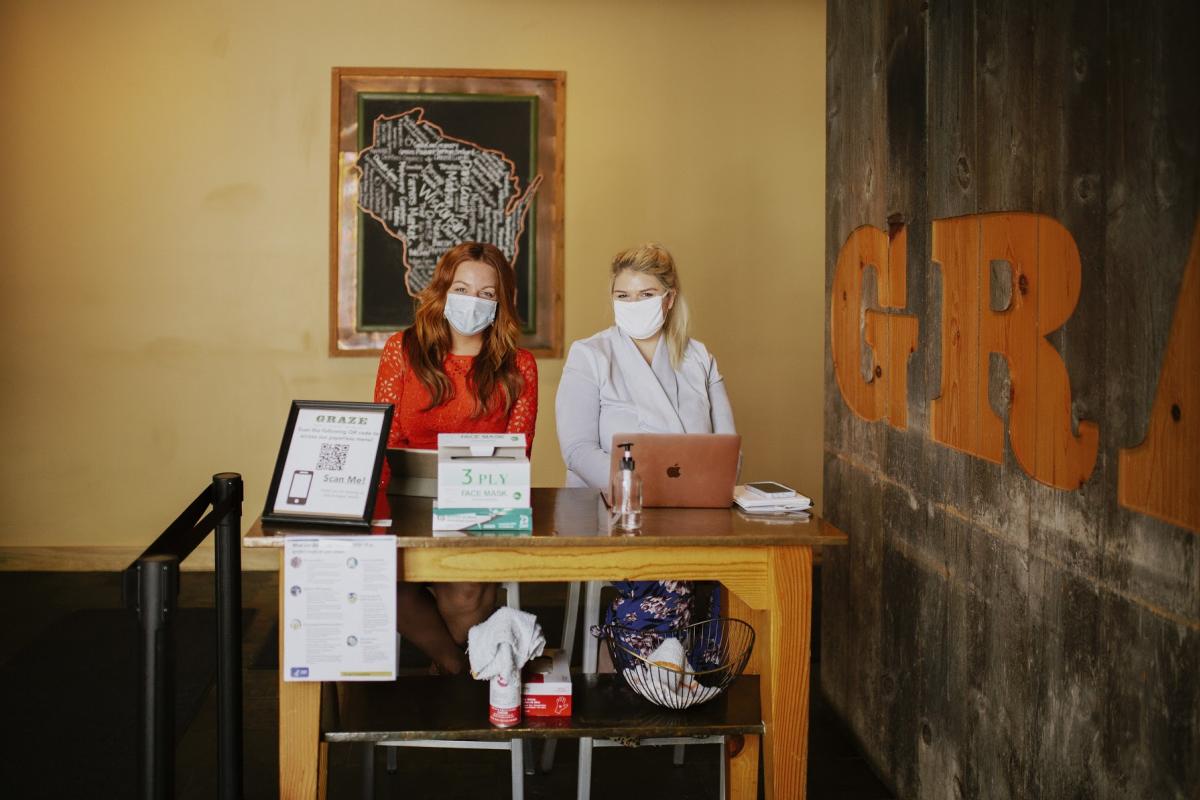 Currently Booked Events
Need help navigating an event in Madison? Have rebooking questions? Or just want to discuss the current options in Madison in more detail? Please don't hesitate to reach out to your sales manager.
Future Events
NO ATTRITION UNTIL 11 MONTHS OUT — THROUGH 2024
Risk mitigation for future events is a high priority — especially given uncertainties with attendance. We get it and have a solution. Under our revolutionary One City. One Contract. Madison hotels rallied together to provide events no attrition risk, until 11 months out from your convention through 2024, for groups needing over 200 peak rooms and using either Monona Terrace Convention Center or Alliant Energy Center.
At review time, pending recent room block history and hotel demand over the event dates, you may be able to lock in attrition commitments for up to 50 percent of your contracted block and hold the remaining block as a courtesy until you or the hotel request further commitments. This allows you to better understand attendance behavior over the next several years before fully securing future room blocks. Read the fine print.
Site Visits
Considering visiting us soon? We've put protocols in place to keep everyone safe while we welcome you to Madison. Take a look here, and reach out to a member of our team if you'd like to discuss setting up a site visit.
Meeting Resources