Testimonials
Our range of partners have a wide variety of reasons for investing in Greater Madison Convention & Visitors Bureau (GMCVB) partnership and the local community. If you're still pondering a partnership, discover why your peers think it's a proven model for business building:
Jeannette Reichers :: Owner, Madison Sole & Cornblooms
I am a partner of the GMCVB because visitors to Madison are so very important to the success of my retail businesses. No matter why out-of-towners are in the area, they often make shopping a part of their trip. My business benefits from the constant influx of visitors the GMCVB brings to town and the many ways they make my businesses visible when those visitors are here.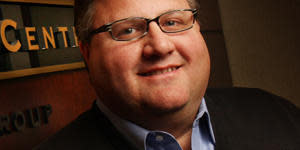 Jonathan Bogatay :: President and CEO, North Central Group
As the developer, owner and operator of soon-to-be 10 Greater Madison hotels, we've come to count on the GMCVB as a critical partner in our success. They have a crystal clear vision for the future of Greater Madison and work tirelessly to execute a game plan for success.