January 2017
Issue 173 (01.19.17)
Leadership Update
---
Our city consistently is showered upon with positive rankings and recognition as a place where people are happy, productive and friendly. A place where people thrive, regardless of their age or occupation.
Over time, both the Greater Madison Convention & Visitors Bureau and the Madison Area Sports Commission have received rave reviews from clients and event attendees about their experiences in Madison. And often, these clients express or act upon plans to return to Madison to recreate the magic or design fresh, new experiences. In the past few weeks, we have received amazing testimonials from groups such as the North American Environmental Education Association and National Farm to Cafeteria Conference and, have been chosen by IRONMAN to launch one of their coveted 70.3 events and by CrossFit to be the site of their national championships for three years beginning in 2017!
These positive accolades are a reflection of the hard work and Going > Beyond attitude of our teams. But, they are also a reflection of the amazing competence, grace, dedication and professionalism of the thousands of workers in our visitor economy sector. The people in our industry who keep hotels sparkling clean, welcome visitors to their attractions, greet guests at restaurants and prepare meals, beverages and more, are our heroes. They are the glue that keeps our visitor industry humming and the reason convention and event attendees leave our city and region kicking and screaming and wishing they could linger. Just. One. More. Day.
To celebrate these great people, the GMCVB is currently seeking nominations for our Spirit of Hospitality awards, which will be presented during National Travel and Tourism Week in May.
If you know of someone you have encountered or want to recognize that works in our industry…. sous chef, sales clerk, housekeeper, docent, sales professional, event services pro, attractions manager or other, please submit a nomination so we can add the person to our list of hospitality heroes.
People in the services industry are a special breed. Help us honor those that work so hard to make our visitors' experiences amazing.
Warm Regards, 



PRESIDENT & CEO
GREATER MADISON CONVENTION & VISITORS BUREAU
MADISON AREA SPORTS COMMISSION 
Featured Partner: Blue Moon
---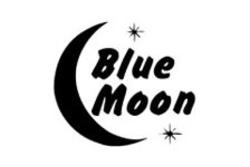 The Blue Moon Bar & Grill has been a longstanding partner of the Greater Madison Convention & Visitors Bureau—and an enduring entity when it comes to neighborhood hot spots. So what's their recipe for success? It may be more than the secret behind their beloved Blue Moon burger. Read on to discover why it's known as a destination for visitors and locals alike.
The Name Game: The bar was built in 1937, but over the years has been known under a variety of names, from Arians Bar to Merk's to the Trophy Tap before becoming the Blue Moon. Owner Larry Brown and his brother Tom chose "Blue Moon" because of the glass mirror that features a blue crescent moon and has been up since the bar's inception.  
Locals Love: The Blue Moon Burger. This half-pound burger is covered with blue cheese and raw onions, and is made fresh with meat from locally-owned and renowned Knoche's Meat Market. Oh, and the jukebox rocks, too.
Little Known Fact: Most of the staff has been with the Blue Moon for more than 25 years and Chef Doug since day two.
Visitor Vibe: Though this neighborhood hangout is a favorite for locals, there's also an allure for visitors—especially from campus and those visiting patients in nearby hospitals. "But every so often, the hospitals will be missing patients, too," says Larry. "And they know where to find them: having a beer at the Blue Moon. It's the neighborhood bar."
Partner Praise: Larry grew up living in an apartment above Smokey's Club and his family has been in the restaurant business for their entire lives. Early on, his mother instilled the value of hard work and the importance of partnership. She was active with the GMCVB and set the expectation that others in the restaurant industry should be involved. So Larry and his brother Tom have continued that tradition as part of their thriving business.

The Blue Moon Bar & Grill is located at 2535 University Avenue, and serves food until midnight, every night. (They're open 365 days a year.)
Congratulations to these GMCVB partners, celebrating anniversary milestones in Madison:
For five years, Metcalfe's Market—Hilldale has been giving grocery shoppers an immersive experience with a focus on locally grown and produced items, from produce and cheese to beer and spirits. They're also the brand behind BratFest, which has served more than 3 million brats and raises funds for approximately 100 charities annually via its Memorial Day Weekend music and food festival since 1983. Congrats!
Partners In the Press
---
We love to celebrate when we see our partners in the press! Check out these recent articles highlighting how successful our partners are at making our destination so desirable:
Meet in Madison [Wisconsin Meetings, Winter 2017, pp. 36-42]
Partners Mentioned: AC Hotel, Alliant Energy Center of Dane County, Best Western Premier Park Hotel, Crowne Plaza, Dane County Farmers' Market, Hilton Madison Monona Terrace, Holy Wisdom Monastery, Longfellow Lofts, Madison Concourse Hotel & Governor's Club, Madison Museum of Contemporary Art, Monona Terrace® Community & Convention Center,  Olbrich Botanical Gardens, Overture Center for the Arts, Taliesin, The Edgewater, University of Wisconsin-Madison, Wisconsin State Capitol, Wollersheim Winery
Wisconsin Itinerary: Madison to Milwaukee [Leisure Group Travel, January 2017]
Partners Mentioned: Fireside Theater, Monona Terrace® Community & Convention Center, The National Mustard Museum, UW-Madison, Wisconsin State Capitol, Wisconsin Veterans Museum
12 Things in Wisconsin to Experience in 2017 [Wisconsin Rapids Daily Tribune, January 2017]
Partners Mentioned: Alliant Energy Center of Dane County, Camp Randall Stadium at UW-Madison, New Glarus Brewing Company, Taliesin
Wisconsin Takes Advantage of Abundant Green Space [Meetings Today, December 2016]
Partners Mentioned: City of Madison Parks
2017 Here We Come [Travel Industry Today, December 2016]
Partners Mentioned: Monona Terrace® Community & Convention Center

Travel Wisconsin: Holiday Lights [Travel Wisconsin/WTMJ.com, December 2016]
Partners Mentioned: Henry Vilas Zoo