Featured Partner: The Lone Girl Brewing Company
---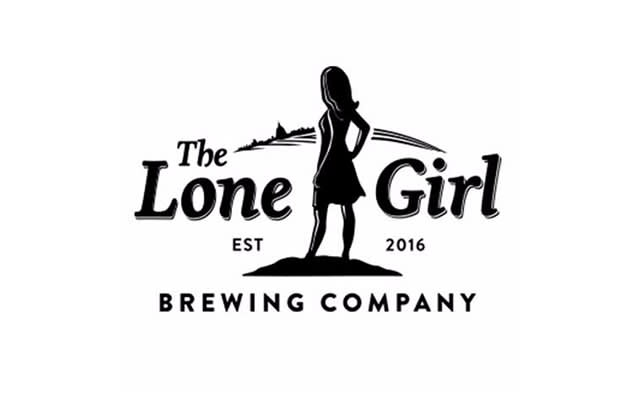 Tell us a bit about the background of Lone Girl Brewing. How did it all get started? 
Lone Girl was built out of the business dreams of Kevin Abercrombie and Paul Kozlowski, who were looking to collaborate on their design and business ideas. It is currently operated by Kevin and his wife, Kerry, and is a labor of love. The name was inspired by those persons that the owners work for, which is their children. Only one of the Abercrombie/Kozlowski offspring is female, hence The Lone Girl. The others are honored with beer names – Double Trubbel for the Abercombie's twin boys and Quadnado for the Kozlowski's four boys. This moniker Lone Girl came to mean more than just family, and represents a feminine presence in the craft beer market (which is lacking) as well all of those that might be a Lone Girl themselves – as in an only child, the mother of a family of six that includes four boys, etc. It is important to note that The Lone Girl logo was designed without a face and meant to be relatable to women of a variety of ages, races, etc. We have never released an advertisement featuring a woman's face, and never plan to.
What is your most popular beer? What is your personal favorite?
Our most popular beer is Off the Rails IPA. One of our three original beers, it is named for the railroad tracks that parallel our southern wall. My personal favorite is Yes Please! Pale Ale. I love that it has tons of flavor with a low 4.9% ABV. I also like the suggestive undertones that we could all be a bit politer to each other - "Would you like another beer…Yes Please :)"
Why do you partner with the GMCVB?
Honestly, it's the best bang for our buck to reach the Madison market and convince everyone that we really are not that far away – and that the 10 –15 minute drive [from Madison] is absolutely worth it.
Can we find Lone Girl brews anywhere else in Madison?
We have Yes Please! Pale Ale on draft at Maple Bluff Country Club. We've also been on draft at the Club Tavern regularly. Dark Hondo Porter has been known to show up at Drackenberg's. Any other suggestions…my truck is ready :)
Anything else you'd like our readers to know?
The Lone Girl is a worthwhile destination. Our service is constantly honed to be the best we can possibly offer. Our menu can mimic fine dining but focuses on really good brewpub fare. The fish fry is simple but delicious - featuring hand-dipped haddock, pretzel crusted walleye, and a weekly seafood special that sells out each week.  And the beer, THE BEER, when you have a doctor brewing for you little can go wrong. It's rooftop season…stop by and enjoy live music on Fridays or Sundays with a Summer Lovin' Mango Wheat or a Sip & Slide Strawberry Basil Ale.  
---
---
---
Major Milestones
Congratulations to these GMCVB partners, celebrating anniversary milestones in Madison:
Madison Museum of Contemporary Art—60 years of Art Fair on the Square