November 2017
Issue 11.16.17
Leadership Update
What is Madison's "Destination Vision?"
---
In 2016, the Greater Madison Convention & Visitors Bureau (GMCVB) invested time and financial resources to determine what our organization—and the community—need to do to make certain we continue to achieve our long-term objectives: ensuring Madison remains competitive, and that we are successful in continuing to responsibly grow the visitor economy. We embarked on what we called our "Destination Visioning" process. The process was designed to identify: trends in the convention and travel industry; what Madison—as a visitor destination—should look and feel like to meet the future expectations and requirements of travelers and event planners; and what we need to achieve our organization's objectives or ways to collaborate that will move us towards accomplishing those goals.
Using input from over 200 civic and industry leaders, event professionals and leisure visitors combined with the "DestinationNEXT" tool our industry has adopted, and the aid of a global industry leader, Gaining Edge, we established a "Destination Vision" and identified six key areas the GMCVB and Madison Area Sports Commission (MASC) must focus on over the next few years to achieve our goals.
Our Vision is for Madison to become known as "One of the World's Most Vibrant and Innovative Places to Live, Work and Visit." This is an ambitious vision, but one we know we can achieve if we can succeed in realizing the six cornerstones of our Destination Visioning plan:
Destination Branding: Establishing a distinctive destination brand and brand experience for Madison
Product Development: Investing in infrastructure and supporting projects that will serve visitors
Destination Development: Designing new experiences and supporting existing visitor assets & attractions
Streets, Neighborhoods & Regions: Celebrating our vibrant neighborhoods and surrounding communities
Event Mix: Ensuring we have a mix of demand-generating events that are supported by the community
Organization Viability: Securing long term sustainable resources for the GMCVB and MASC
Over the past 18 months, we have made exciting strides in each of these strategic areas of focus, such as attracting the CrossFit Games for multiple years, securing a new five-year contract for funding from the City of Madison and launching a Destination Branding process with Lindsay Stone & Briggs. We are in the midst of building our plans to continue to move forward with our Visioning work in 2018.
Read a summary of our Destination Visioning work here.
Warm Regards, 



PRESIDENT & CEO
GREATER MADISON CONVENTION & VISITORS BUREAU
MADISON AREA SPORTS COMMISSION 
Featured Partner: Madison Ballet
---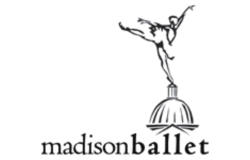 Madison Ballet has been an integral part of the Madison community for over 35 years. We chatted with General Manager Gretchen Bourg to get to know the different facets of the organization and the important work they're doing in our area.
What would people find to be the most unexpected element of your organization?
We're best known for our annual production of The Nutcracker, but that is just one facet of Madison Ballet. People are often surprised to learn that we reach many children and adults through other community programs. During the season, our professional dancers go out to libraries, schools and neighborhood centers, and our School of Madison Ballet offers nearly $25,000 in scholarships each year so no family is turned away for financial reasons. 
How many different shows do you typically put on each season?
In addition to The Nutcracker, we also produce 2–3 shows called "repertory" performances each season. ("Repertory" is just a fancy way to refer to the group of ballets known or regularly performed by a company.) Those programs include several different ballets throughout the course of the evening that really shine the spotlight on our individual dancers and give audiences a chance to "taste" a wide variety of different styles.
Can you tell us more about the ballet classes you offer?
We have classes for students of all ages and abilities, from babies to professional dancers to adults who just want to enjoy ballet for exercise. We also have a training program for advanced dancers who are interested in pursuing a career in ballet. The school is really welcoming and supportive, so each student can become their best self, inside and outside the studio.
Is there anything else you'd like our readers to know about your organization?
We might be associated with the fine arts, but we're also lots of fun! Ballet gets a reputation for being all about frilly fairy wings and tiaras, but ballet can also be funny, athletic, sexy and inspiring, even for people who aren't familiar with dance. And, like any good Wisconsin event, you can even enjoy a beer while you watch!
Warm Welcome & Major Milestones
---
We're excited to welcome the following new partners:
This award-winning, public golf course is just minutes outside of Madison and features 27 holes, a nine-hole par-3 course, FootGolf, a Bar & Grill and more! Sharpen your skills any time of year with their indoor virtual golf simulators!
A home for the circus arts in the Madison area, Madison Circus Space holds workshops and events that are open to the community and fosters appreciation for the variety of circus-related talent and creativity.
This family-friendly cafe offers hand-crafted espresso and tea beverages, complimented by homemade pastries. Breakfast is available all day, and includes award-winning waffles. For lunch, gourmet sandwiches, soup and salad, including vegetarian and gluten-free options, are available.
Major Milestones
Congratulations to these GMCVB partners, celebrating anniversary milestones in Madison:
Liliana's Restaurant—10th anniversary
Liliana's has offered the best New Orleans food with elegant, French-Quarter décor for the past 10 years. With European and African influences, their food menu is never-ending and their full-service bar offers beers, cocktails and over 350 wines.
Pizza Brutta—10th anniversary
For 10 years, Pizza Brutta has brought the Madison area delicious pizzas featuring 100% certified organic flour, organic San Marzano tomatoes, house-made fresh mozzarella and artisan-cured meats. Add any extra toppings of your choice for a one-of-a-kind pizza experience!