---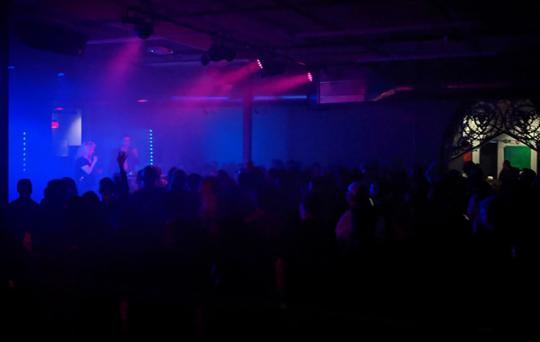 Who: Greg Kveberg, Co-owner of Crucible Madison
Explain your role at Crucible in one sentence.
I'm one of two owners, and I handle the majority of booking for the club in addition to being pretty much the world's worst backup bartender.
Tell us about Crucible. What are the top three things your fellow partners should know?
We're one of the largest independent music and entertainment venues in the city. We book a wide variety of acts, leaning toward the stranger and more alternative end of the spectrum. We've taken over the space once occupied by International Trucking, which gives the club a uniquely industrial feel.
When you're not working, what does your ideal day in Madison look like?
I'll usually be with my wife and tinier human, enjoying restaurants, the Terrace or the Henry Vilas Zoo. Tigers are – my daughter tells me – very exciting. Given how much time I spend in the dark for the club, I tend to like trees, lakes and sunshine the rest of the time.
You just celebrated your first year in business. What's been the highlight over the past year and what are you looking forward to most in 2020?
We've had many great events this year. A personal highlight was the Boy Harsher concert this fall. The band had a perfect sound for the venue, and I was able to take a moment to stand in the rear of the hall and appreciate both the show and the crowd. That's how I'd always imagined the space might look, and it was a great feeling. With the first year behind us, we've found a groove and have some great shows coming up. A personal favorite is the She Past Away show that's on the books for September. They're a band I love, but didn't think we'd be able to land. I'm thrilled at the prospect of hosting them.
Why do you partner with Destination Madison?
We're proud to work with other Madison businesses to grow the local economy or enhance the local culture when possible, and Destination Madison is a great resource for networking and organization.
Anything else you'd like our readers to know?
We're available to throw extremely memorable corporate parties. We'll even take down the weirder art if people ask nicely.