Meet Your Partner: Noble Knight Games
---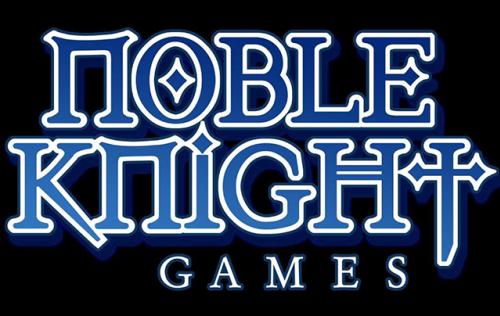 Noble Knight Games has the world's largest selection of tabletop games! Visit their castle in Fitchburg and play in the brand new 5,500 square foot store and play area!
Tell us about Noble Knight Games! What are the top 3 things our readers should know?
We have the largest selection of games in the world, including out-of-print and hard-to-find items, because we buy used games!
 
We have both a brick-and-mortar store and an online store that ships worldwide. We began as an online store and it remains the life-blood of Noble Knight Games.
 
Our brand new store location includes a HUGE open gameplay space, complete with a reservable private room, lots of organized play groups and fun events, as well as a games library. Guests can come in and play anytime, or bring their own games to play in our expansive gaming hall.
How long have you been in your role at Noble Knight Games? What is the most rewarding aspect of your job?
I have only been with Noble Knight since 2018, though the business was founded in Janesville in 1997. I came on board with the construction of the new building in Fitchburg, to manage the new storefront space and events. Prior to this new building, Noble Knight was primarily an online store, had very little storefront presence, and no play space at all. With a blank slate to start from, our new store could be molded and grown to fit our needs, as well as the needs of the Madison community. It has been a lot of work for the team, but seeing people walk in the door and be blown away by the size and selection of what we have to offer, and the joy on the faces of people playing games in our gaming hall is tremendously rewarding. Helping people find something they love and then watching them have a good time with it is any retailer's dream.
What kinds of goals/plans do you have for 2019?
We are very excited for our new Castle building front coming this spring, and we look forward to growing our store and play space into a Madison area destination. We want Noble Knight Games to be a place where all are welcome, where people from all walks of life are excited to come not only to shop but to hang out, bring friends and family, and enjoy the togetherness that gaming brings!  
What is your favorite game and/or event offered at Noble Knight Games?   
We have so many games (nearing 1 million items in our warehouse) it's hard to say any particular one is a favorite! As for events, we have everything from classic big names like D&D and Magic the Gathering, classics like Chess and Monopoly, to brand new hits like Keyforge and the Batman Miniature game being played in our space.
We're even organizing a Jigsaw Puzzle competition! We have so many events that we recently added a new Facebook group called "Noble Knight Games - Play Space Community," to help people find others in the area who play their favorite games, and stay informed on all our weekly in-store events.
A personal favorite event for me is our Miniatures Painting Day, where we welcome both experienced and beginner painters to come out and paint game miniatures in our gaming hall. We provide paints, supplies, and miniatures you can paint and take home with you, so it's a wonderful time for all ages. Regardless of whether it's your first time painting a miniature figure, you just like to watch someone paint, or you're a hobbyist looking for pointers, tips, encouragement, or just the fun of painting with others who enjoy the hobby, it's a great time for everyone.
Why do you partner with Destination Madison?
I worked with Destination Madison (formerly GMCVB) in my previous position, so I knew what a great resource it can be for helping people find out about all the great things the Madison area has to offer. Between the Downtown Maps, the online Events Calendar, Newsletters, Magazine, and other publications, it's a tremendous help both to visitors in the area, locals who already know where to look, and businesses like us who are joining the local community and finding common ground with other local retailers.
Anything else you'd like our readers to know?
We are so pleased to be a part of Madison's fantastic existing gaming culture, and we look forward to helping those who don't think of themselves as Gamers find something they'll love. Madison is an exceptional region, in that the entire community is generally very warm, welcoming, and accepting. We've found that across the country, this is not always the case in game stores – many have vibe of exclusivity, where if you aren't a hard-core gamer, you don't feel very welcome. Noble Knight Games hopes to be a flagship of breaking that stereotype. You don't have to be a "Gamer" to enjoy visiting Noble Knight Games – we have something for everyone to enjoy!