Meet Your Partner: Tandem Press
---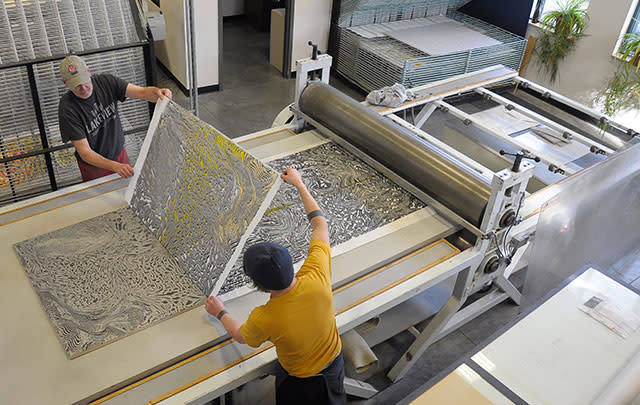 A world-renowned fine art printmaking studio and art gallery affiliated with UW-Madison. Artwork spans a wide variety of styles, sizes and price points by emerging and established artists.
Explain your role at Tandem Press in one sentence.
My name is Paula Panczenko, and I am the director of Tandem Press.
Tell us about Tandem Press. What are the top things your fellow partners should know?
Tandem Press was founded in 1987 – we're one of three professional university presses in the United States.
Over the past 32 years, more than 80 artists have held residencies at the press, including Derrick Adams, Jim Dine, Sam Gilliam, David Lynch, Judy Pfaff, Alison Saar and Mickalene Thomas.
Our mission is educational and we employ graduate students in all aspects of the organization. Since our start, over 350 graduate students have worked here.
Our master printers collaborate with artists and to create litographs, woodblocks, etchings and silkscreens.
We organize gallery exhibits, jazz concerts, print workshops, lectures, tours and an annual wine and art auction.
We are open to the public Monday to Friday, 9 a.m. – 5 p.m., and from September to May, we are also open Saturdays 12 – 4 p.m.
When you're not working, what does your ideal day in Madison look like?
I play with my cats Tristan and Isolde, read four newspapers: the Wisconsin State Journal and the Capital Times, the New York Times and the Washington Post; settle down with a great mystery and go to Capital Fitness. My husband and I love to go out to dinner at Harvest, RED, Ha Long Bay, Graft, Tornado Steak House, Estrellon, La Brioche and many other restaurants.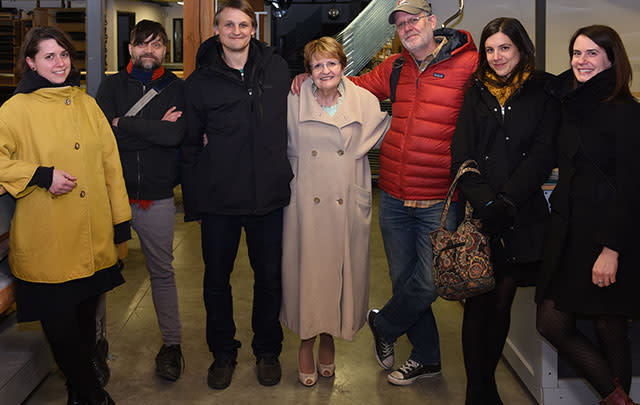 What do you love most about your role and/or the industry?
This November I will celebrate my 30th anniversary at Tandem Press. I feel so lucky to be surrounded by spectacular art, to have met amazing artists from all over the world and to work with such a talented staff. Every day when I come to work, I learn something new!
Why do you partner with Destination Madison?
To learn more about all the fantastic organizations in our city, and to share what we do at Tandem Press with our colleagues.
Anything else you'd like our readers to know?
I am originally from Ireland and I never knew about Madison until I moved here. It is a spectacular and beautiful city with an amazing university, a vibrant art scene and an extraordinary array of things to do 365 days of the year.