LEADERSHIP MESSAGE
Destination organizations have a growing responsibility to ensure we are doing everything we can to make our communities welcoming places – for all. In order to do this, we need to focus on designing marketing materials that reflect the diversity of our communities, providing insights to community leaders about who are visitors are, recruiting volunteers and leaders who reflect the values and sensibilities of our community, supporting workforce development conversations and, helping our industry deliver great customer experiences to visitors of all ages, races, mobility levels, lifestyles and interests.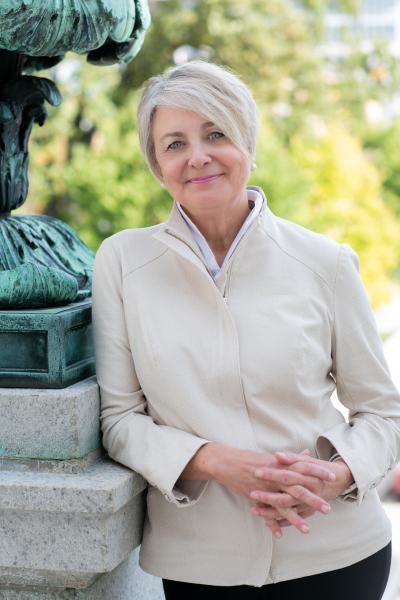 These topics were front and center when we hosted Destinations International's Advocacy Summit last week in Madison. This was the first event Destinations International has brought to our city – and we are one of the smallest cities they have chosen for one of their most prestigious events. Our organization and city's commitment to keeping our city strong – and addressing challenges – was one of the reasons Madison was selected to host the convention.
Beyond the meaty content of the convention, I am going to take the liberty to compliment our staff, board, the Edgewater Hotel, AC Madison, Monona Terrace, the Madison Children's Museum, Heritage catering, Roman Candle catering, Avenue Club, Badger Coaches and so many other partners that made the event a remarkable success.
Despite the unseasonably cold temperatures, over 200 people – 90% of whom had never been to Madison or Wisconsin (including visitors from many countries and an eight-person contingent from Japan) – left our city after sharing glowing remarks about our organization and the city. Our team worked diligently to ensure all of these visitors felt welcome and were able to truly experience our city. Attendees enjoyed the walkability of our city. Dozens of people commented on how wonderful our restaurants were – and the diversity of food choices – although we also heard it was tough choosing which place to dine! Attendees also enjoyed the lake vistas from the Edgewater Hotel, views of the Capitol from the top of the AC, a brisk run and walk with our staff and, trying our Bitters Boot Camp experience at the Avenue Club & Bubble Up Bar. The accolades go on and on and, how I wish you could see the social media posts from the attendees.
As Destination Madison looks ahead to 2020, we have adopted a new strategic plan that will keep us focused on our core sales and marketing work and bringing visitors like Destinations International's Summit attendees to the city. The plan also underscores the importance of aligning our work with community priorities and ensuring we have the resources we need to keep our destination moving forward are sustainable.
I share the story about this event coming to Madison because we don't often call attention to some of our work that otherwise is invisible to you, our partners, or the wider community.
As the season of Thanksgiving nears, I want to thank all of you, our partners, without whom we could not have welcomed these strangers to Madison and then bid farewell to them, knowing they left with positive memories and are new ambassadors for our community.
Gratefully,

Deb Archer, President/CEO
Meet Your Partner: Cambridge Winery
---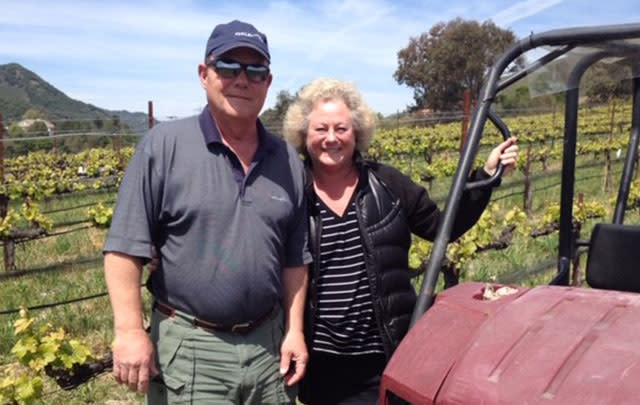 Cambridge Winery produces high quality, boutique wines and offers unique hospitality facilities to make your event special and memorable.
Explain your role at Cambridge Winery in one sentence.
I am co-owner and orchestrate the day-to-day operations of the Cambridge Event Center. My partner and husband, Frank, oversees the vineyard and winemaking.
Tell us about Cambridge Winery. What are the top 3 things your fellow partners should know?
We're a boutique winery with award-winning wines from both Wisconsin and California.
We have two locations – Madison indoor/outdoor capacity of 90 and Cambridge with seating up to 300 people. Both locations provide unique and memorable experiences for guests.
Both locations offer food service and have a gift shop.
When you're not working, what does your ideal day in Madison look like?
We love taking our dog, Cooper, to one of the many great dog parks located nearby. If it happens to be a Wednesday in the summer, you can find us on the Capitol Square with our favorite bottle of Cambridge Rosé while enjoying the Wisconsin Chamber Orchestra. Cambridge Winery is the official wine sponsor for Concerts on the Square.
How did you get into the wine industry and what is your favorite part about it?
Frank is a Master Gardener with a Chemistry degree who fell in love with the wine industry during a trip to Sonoma, CA. I am a culinarian with a business degree and have long believed that enjoying food and wine together should be an experience and not just a meal. Frank loves growing grapes and I love throwing parties for people and making them happy.
Why do you partner with Destination Madison?
Destination Madison is a great resource for visitors and locals alike for promoting all of the wonderful destinations and places to visit in the Madison area.
Anything else you'd like our readers to know?
We have two locations:
Our Madison Tasting Room – Whitney Way (right across the street from Vitense Golfland) has a sophisticated, jazzy atmosphere offering small plates, gourmet pizzas and a full bar. It is a unique venue for groups of 50 or less indoors, or seasonally when our deck is open, for social events of up to 90 guests.
Our Cambridge Event Center is located just 13 short miles east of Madison on Hwy 12/18. It is a full-service open-concept event center. We specialize in creating memorable events in extraordinary spaces! We offer one-of-a-kind vineyard gazebo wedding ceremonies, full-service receptions and corporate events for up to 300 guests. We have a full-service kitchen with full-time kitchen staff, complete bar service and ample free parking.