Building Your Brand Personality
Thursday, April 18, 2019
8:30–11:00 a.m.

8:30 a.m. – Networking, Registration & Breakfast
9:00 a.m. – Keynote Presentation
10:15 a.m. – Featured Partner Panel Discussion
11:00 a.m. – Event Concludes

High Noon Saloon
701A E. Washington Avenue
Madison, WI 53703
In the last 20 years, there's been a massive shift in how customers engage with businesses, moving from the Information Era where people sought information online, to the Experience Era. Today, customers want to be taken on a meaningful journey and invest in brands that stand for something.
Join us for a keynote with Amber Swenor, and discover how to develop a Customer Experience Strategy utilizing tools you already have – including your brand's personality.
In the second half of this session, you'll hear examples and insights from three Destination Madison Partners who are utilizing tools they already have in their repertoire to enhance their marketing and customer experience strategies – to successfully convey their brand personality.
Featured Destination Madison Partners
Sarah Artz
Founder – One-OneThousand
Skip Harless
General Manager – Hilton Madison Monona Terrace
Chelsie Layman
Marketing Manager – Café​ Hollander - Hilldale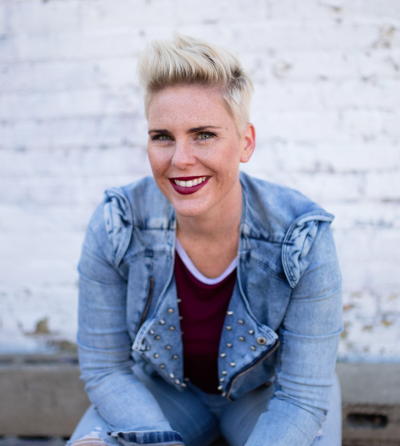 Amber Swenor
Founder & Brand Strategist – Strategic Partners Marketing, LLC
Amber Swenor is a Brand Strategist and Impact Coach for Purpose-Driven People and Companies who desire to create massive impact and do good, through their business. She's the founder of Strategic Partners Marketing, a firm that's fulfilling their mission to create impact by empowering purpose-driven companies to be successful, through better marketing. SPM provides brand strategy and marketing implementation services including brand messaging, website design, digital marketing, PR and media strategy.
Under Amberdella, Amber provides transformational coaching, public speaking and retreats for heart-centered entrepreneurs who are on a mission to create massive impact, without sacrificing profits. Amber has been honored as an InBusiness 40 under 40, Brava Magazine Woman to Watch, was a 2018 Vital Voices International VVGrow Fellow, and is a 2019 Goldman Sachs Fellow.
When she's not strategizing with clients, you'll find her rocking with her band, Morningstar.