Breaking Through the Digital Clutter
With 1.5 billion Facebook users, 320 million active Twitter accounts, 80 million daily Instagram photo uploads and countless digital sites ̶ is your message reaching your audience? Breaking Through the Digital Clutter will help you uncover the platforms your ideal client is engaged with and how to effectively share your story and rise above the noise. Our experienced speakers will also focus on how to use analytics to remain relevant in the ever-changing digital landscape and touch on future platform developments will affect your marketing strategy.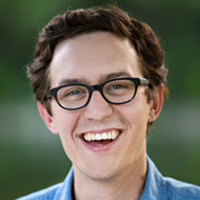 Andrew Foxwell
CEO & Co-Founder—Foxwell Digital LLC
Andrew is the CEO and Co-Founder of the social media advisory firm Foxwell Digital with his wife and business partner, Gracie. Andrew guides, manages and consults with companies, nonprofits and brands on social media advertising, content strategy and online fundraising with a specific focus on Facebook and Instagram. Before  Foxwell Digital, Andrew started a social media firm while working as a congressional press secretary and served as Director of Social at 3Q Digital, where he led the online advertising strategy for some of Silicon Valley's most well-known startups including GroPro, Square, Hootsuite, Fitbit, Eventbrite and others.
---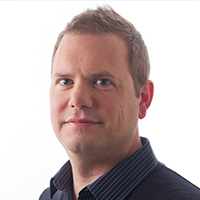 Todd LaBeau
Senior Vice President of Digital & Social Media —Lindsay, Stone & Briggs
Todd is the Senior Vice President of Digital & Social Media at Lindsay, Stone & Briggs, an award-winning advertising agency that specializes in jumpstarting brands. Throughout his career he has counseled numerous globalFortune and Internet Retailer 500 companies in digital marketing, social media and internet technology. He is an expert in creating innovative digital strategies that bridge social, eCommerce, mobile, email, SEO, SEM and media. Todd is also a frequent consultant and speaker on social media and digital marketing at global events like the World Business Forum in New York, leading university MBA schools like The University of Wisconsin and Loyola University and several local, national industry conferences like Brandworks University, Shop.org, and Internet Retailer.
---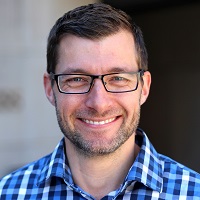 Spencer X Smith
Principal—Spencer X Smith Consulting
Spencer is the founder of Spencer X. Smith Consulting and also an instructor at the University of Wisconsin-Madison, where he teaches classes on Business Plans, Lean Business Tools, Internet Marketing and Strategy, and Teaching-Based Marketing. Spencer also teaches through his blog where he shares tried and true strategies for social media and SEO.  Prior to launching his own consulting firm, Spencer owned an IT company and had the privilege of working with six Fortune 500 companies–IBM, Kohl's Corp, Kimberly-Clark, Oshkosh Truck, The Hartford and Nationwide.
---