March 2018
Issue 03.01.2018
Calling all film buffs! Find out why Madison is a movie mecca at the Wisconsin Film Festival April 5–12. This eight-day extravaganza features 150+ films from around the world, making it the largest university-produced film festival in the nation. Bring along the little ones for some kid-friendly flicks, see works by some of Wisconsin's own filmmakers and make sure to catch the Opening Night Celebration! Tickets go on sale March 10 and can be purchased here.  
---
Discover Wisconsin: 10 Reasons to Love the Madison Area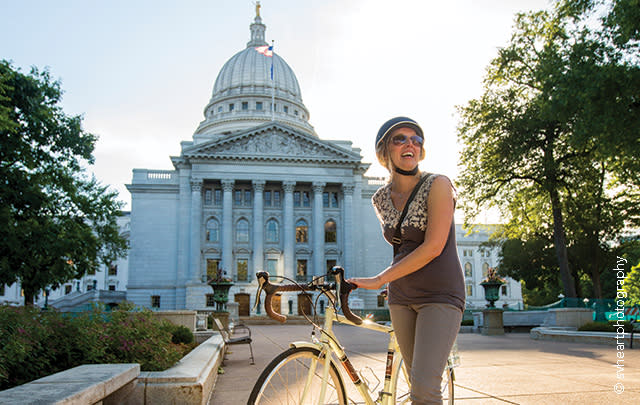 Quirky. Vibrant. Geek chic. Madison is so many things and there are a million reasons why our city is regarded as one of the best places to work, play and live. But don't just take our word for it! The Discover Wisconsin tv program recently tested this theory with a trip to Madison, hitting up both iconic spots and hidden gems.
Check out their Top Ten list of reasons why Madison is one of the coolest cities in America, and on Saturday, March 24, watch their adventure and make a list of your own for your next visit! 
---