May 2016
Issue 05.05.2016
Coordinating Your Next Culinary Adventure
Madison's GPS coordinates give you much more than our geographic location—this month they prove there is literally no place like Madison for culinary delights! As the weather warms, our foodie scene shines with the opening of farmers' markets, waterfront dining and sun-sational eateries—along with other foodie adventures jam-packed with flavor. Need inspiration? Take a look at the best ways to blend warmer weather with delicious food—we're serving up delicious delights!
---
Grilling up a Great Time
The World's Largest Brat Fest will heat up Memorial Day weekend with another serving of fun, music, and of course brats! This free four-day festival will be held on Willow Island at the Alliant Energy Center May 27-30. Carnival rides, fireworks, and events including frisbee golf and mascot races will keep you moving. You'd better bring your appetite. This year's menu has all the brats, corn on the cob and extras you could ask for. Want a taste twist? Try the new BratCake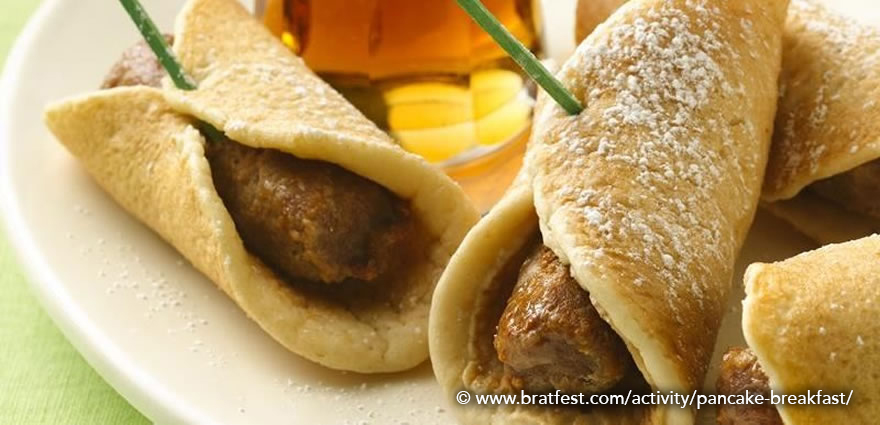 Photo Credit: http://www.bratfest.com/activity/pancake-breakfast/ (brat wrapped in a pancake) at the Sunday BratCake Breakfast. Take note, there's great music here too. Artists include Travis Tritt, Lita Ford, and Aaron Lewis making this 34th annual Brat Fest another record-breaking great time!
Get More Info