9 Best Supper Club Starters & Dishes
It's statistically impossible to walk away from a supper club hungry. Trust us.
Need help navigating the menu? Seek out these classic starters and dishes. They pair perfectly with retro vibes and old-school ambiance.
So settle in. Order Up. And dig in! (New to supper clubs? Don't worry. Check out our How to Supper Club guide.)
STARTERS GALORE
1. RELISH TRAY
Often served whether you asked for it or not, ample veggies of the picked variety are a must. Served on a lazy susan -- this is not your typical veggie tray, and it's different wherever you go.
2. SHRIMP COCKTAIL
Flavorful shrimp, fresh off the ice. Just a small dip into the tangy cocktail sauce is all you need. Cut the flavor with a crisp lemon wedge.
Local love: Kavanaugh's Esquire Club serves its shrimp cocktail a little different than most—in a sundae glass! Turns out, it's the perfect fit. (Don't worry—ice cream not included.)
3. WEDGE SALAD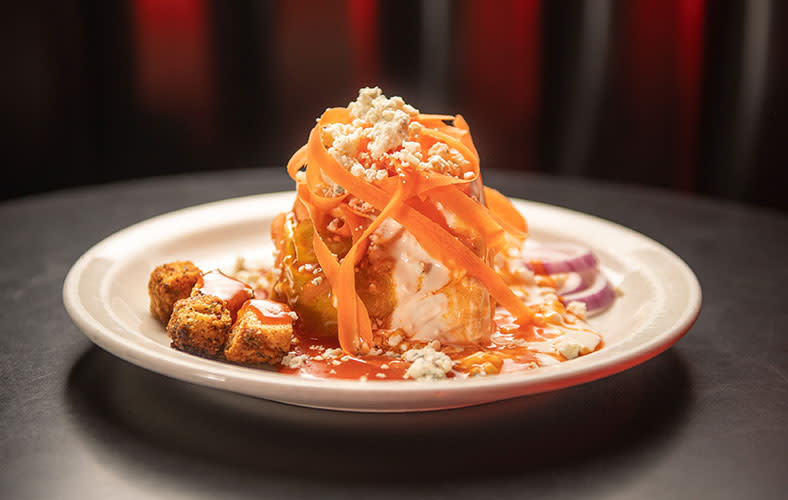 A tower of iceberg lettuce topped with blue cheese and bacon kicks off the next round of starters with a crunch.
4. CHEESE CURDS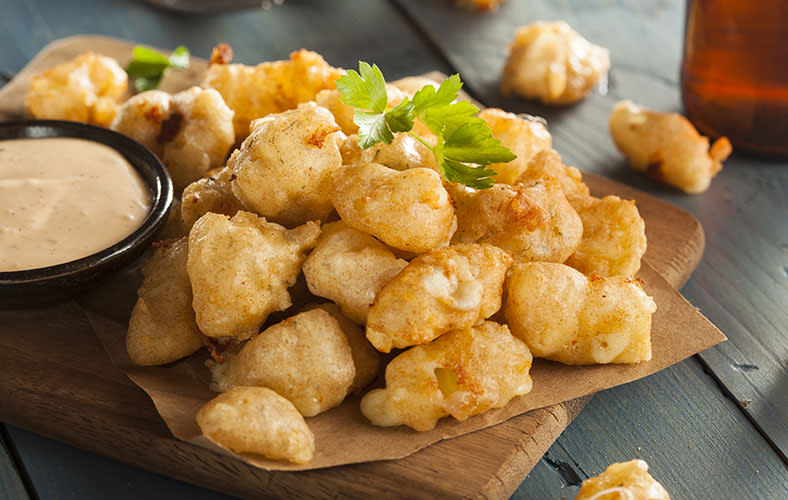 Fresh. Fried. Phenomenal. Don't leave Wisconsin without sinking your teeth into these.
Local love: At Smoky's Club the cheese curds are covered in crispy vodka batter. YUM.
5. SMOKED DIP
Made from veggies or fish, take your pick. Best eaten with thick-cut kettle chips.
ENTREES FOR FEASTING
6. FISH FRY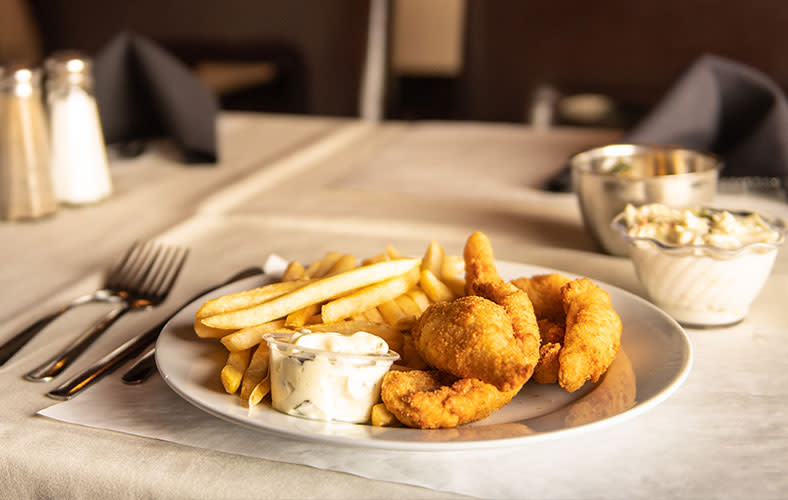 Not just for Friday nights. Crispy breading. Mouth-watering, tender fish. One piece won't be enough.
Local love: Try Avenue Club And the Bubble Up Bar's award-winning fish fry, battered with Wisconsin Brewing Company's Badger Club beer.
7. PRIME RIB
Juicy, delicious and on special Saturday night. You know the drill for this king of the dinner table.
8. COQUILLE SAINT JACQUES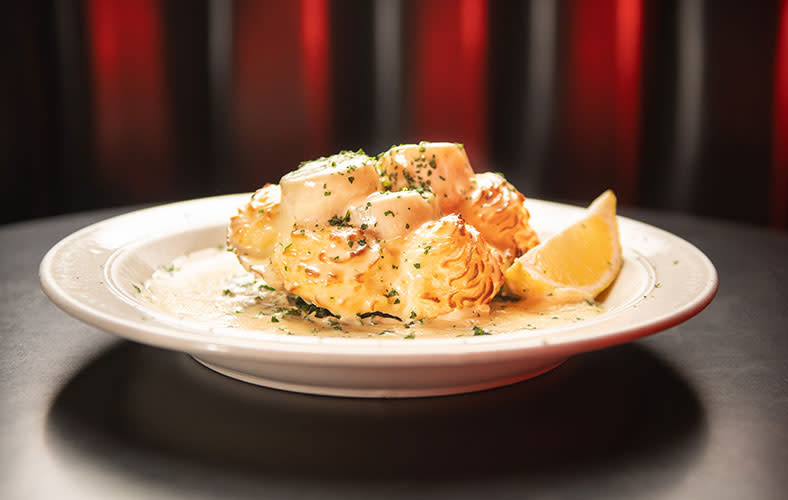 A fancy name for mouth-watering sea scallops, covered with sautéed mushrooms and a creamy sauce. A flavor-packed favorite.
Local love: Decadent. Just one word to describe this dish prepared at the Tornado Steakhouse.
9. STEAK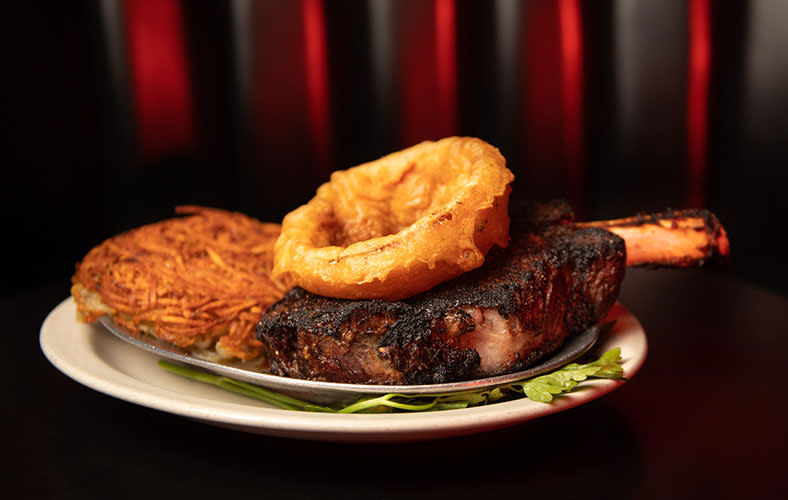 Massive portions of delicious steaks (served with potatoes and veggies, of course). Something you'll definitely want to write home about.
I'm ready to eat! Where can I get these?