IRONMAN® Wisconsin
IRONMAN Wisconsin continues to be one of the best in the world. Over 2,500 athletes head out on a daylong adventure to swim 2.4 miles, bike 112 miles and run a full 26.2 mile marathon, all to hear "YOU ARE AN IRONMAN" at the iconic finish line in Downtown Madison. This year's event will take place on Sunday, September 8, 2019. We want to help you experience the raceday to its fullest, whether as fans, volunteers or participants.
RACE DAY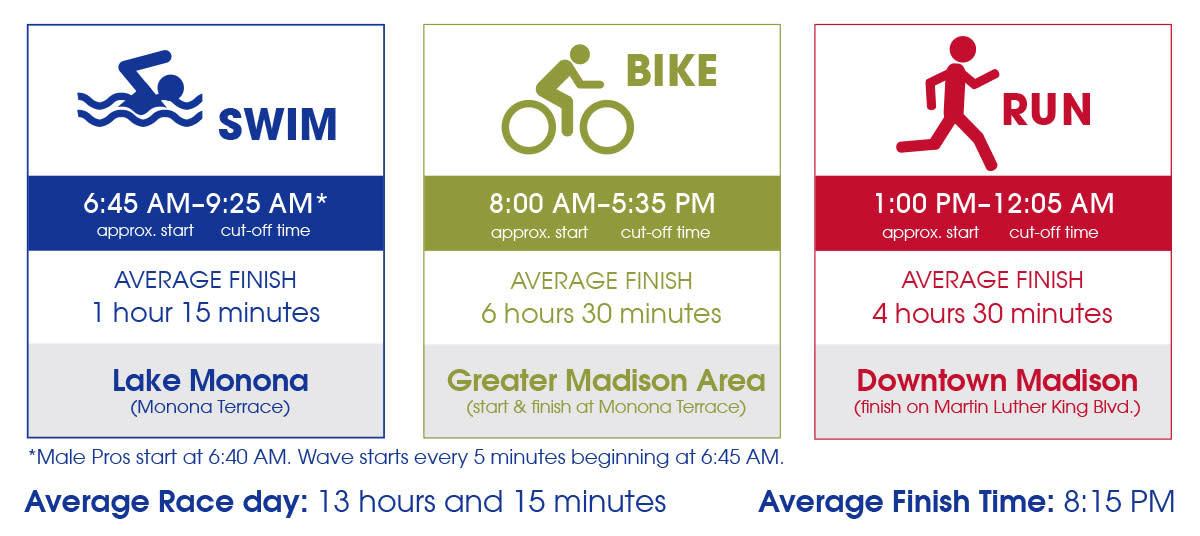 Course Maps
Detailed Event Schedule
Official Spectator Guide
GREAT SPOTS TO WATCH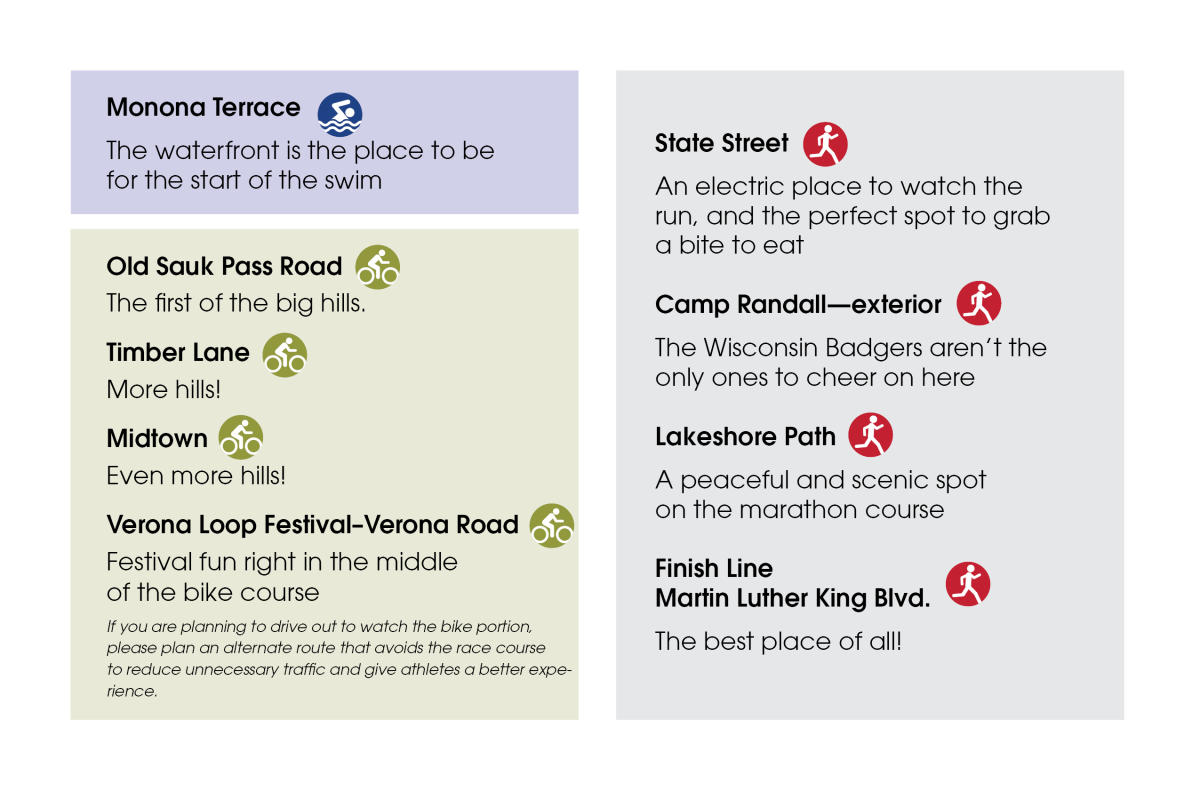 Parking & Shuttle:
There is limited parking available downtown in public ramps and on the streets on race day. There will be no race day parking available at the Monona Terrace.

There is parking available at the Alliant Energy Center for $6. There are free shuttles from the Alliant Energy Center for athletes and spectators that will run continuously from 4 a.m. to 1 a.m. The drop off and pick-up downtown is about 1 block from the finish line and the Monona Terrace. There is a free spectator shuttle bus to the Verona Loop. The pick-up and drop-off is located near the Monona Terrace on Wilson Street and Carroll Street. These shuttles will run continuously from 8 a.m. to 4 p.m.
VOLUNTEER
The best way to experience IRONMAN Wisconsin is as a volunteer. Over 3,700 volunteers donate their time on race day to help athletes get to the finish line.
FUN FOR THE KIDS!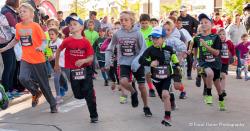 The IRONKIDS Fun Run also takes place during IRONMAN weekend on Saturday, September 7, 2019. The casual fun run is held on the Capitol Square in Downtown Madison, followed by a post-race celebration in the heart of IRONMAN village. The IRONKIDS Fun Run is open to kids ages 6 months to 13. Registration is available online and onsite at the IRONMAN expo on Thursday, Sept. 5 and Friday, Sept. 6.
VISITOR INFORMATION  
Make the most out of your weekend, and check out one of the many events taking place in Madison throughout IRONMAN weekend, find a restaurant to enjoy or explore the many other adventures available in Madison. Visit the Destination Madison website to get all the visitor information you are looking for, or stop by the information booth in the IRONMAN village. 
2019 HOTEL RESERVATIONS
To receive special IRONMAN rates, you must book through the official online housing system. Reservations will not be accepted directly through the hotels.
Please make your reservation using the following housing link. 

Make a Reservation >
Important Reminders - PLEASE READ!
To modify or cancel an existing reservation, please refer to the "Request for Change" link located at the bottom of your confirmation email. Please do not contact the hotel directly unless it is within 72 hours of your arrival.
If you have a question about IRONMAN housing, please call 800.373.6376 and ask for IRONMAN Housing or e-mail your question to services@visitmadison.com.