5 Cozy Fireplaces to Visit in Madison This Fall
A brisk breeze and crackling wood. Flickering flames bathing you in warmth. Does fall have you itching for cozy nights around the fire? Madison's favorite fire pits and fireplaces bring a little warmth to our life.
Indoor or outdoor. In the heart of downtown or lost in nature. You can find a heartwarming, soul-stirring fireplace perfect for making fall memories.
Indoor Fireplaces in Madison
As if the name wasn't enough, Bonfyre American Grille makes heartwarming fire a centerpiece of their experience. Nestle in next to their fireplace and dig into a wood-fired steak. Contemporary Americana cuisine. Craft cocktails. Warm atmosphere. The perfect fall retreat.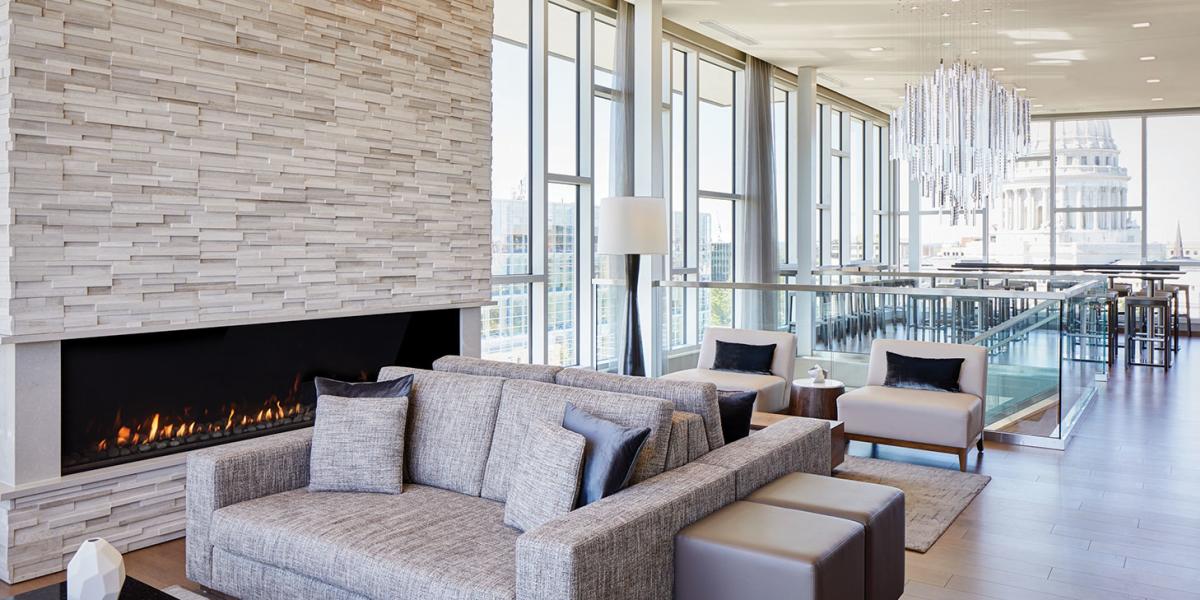 One of Madison's favorite views takes on new life when the weather changes. Sleek design and comfortable lounging near the fireplace is the ideal companion to Eno Vino's classic rooftop views of the
State Capitol Building
and lakes. Order from an extensive wine list and settle in. It's going to be a good night.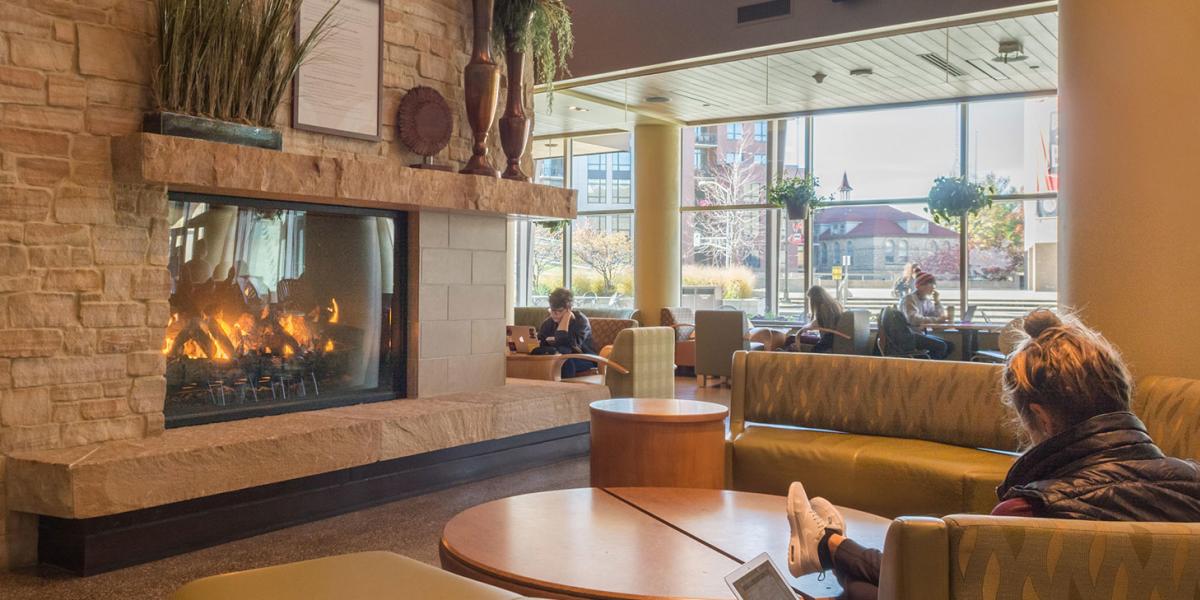 Get cozy on campus with the fireplace at Union South. Just steps from Camp Randall, Union South takes on a different feel depending when you're there. Enjoy pre-game festivities on Saturdays, or come for the quiet of a late night. The fireplace is between The Sett – serving local beers and bar food – and the Daily Scoop – serving up fresh Babcock Ice Cream – so you'll be surrounded by delicious comforts.
Outdoor Fireplaces in Madison
On Madison's near west side, just removed from the bustling downtown, sits a revitalized quarry rich in nature and history. Unpaved hiking trails weave through nearly 23 acres of forest and prairie habitat. And 12 historic, stone fireplaces are sprinkled throughout. Hike all day, and have a fire at night. Just bring your own wood.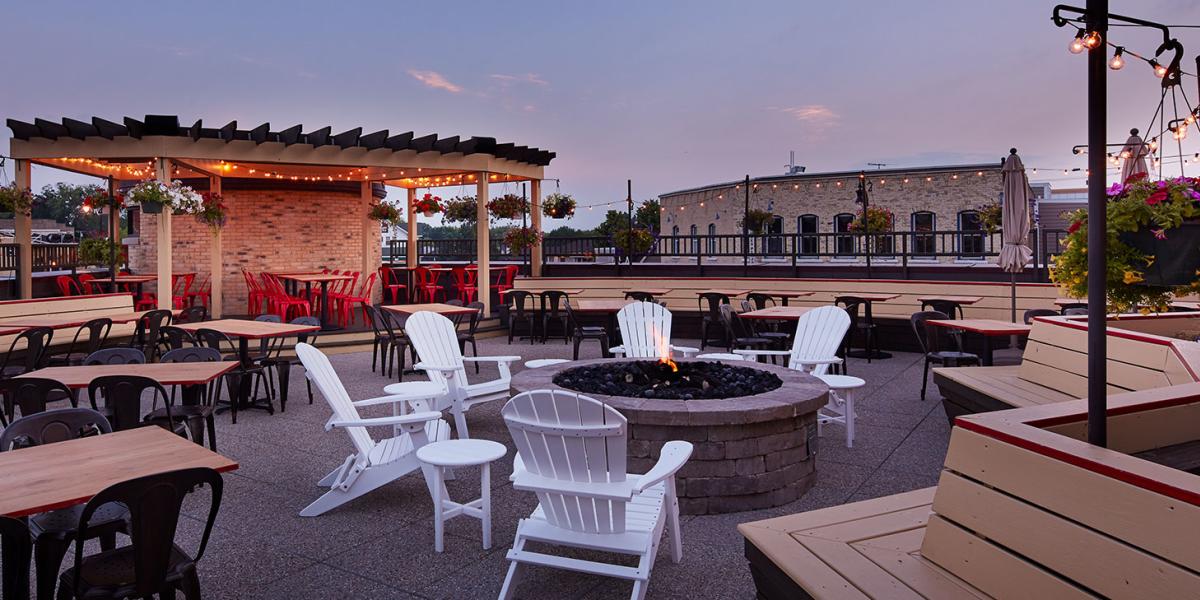 Pick up a pint and head to the rooftop for a cozy brewery experience. Lone Girl's rooftop is equipped with everything you need for fall. Bean bag toss? A rooftop bar? Casual bites to help you unwind? Open fire pit? Check, check, check and check. Need we say more?