Holiday Gift Helper
There's a lot to love about shopping local, especially when you're searching for specialty items perfectly suited for a particular personality. Greater Madison makes the magic happen for gift-givers everywhere, from an array of boutique shops you can browse in person to gifts that can be delivered to your doorstep. Read on for a list guaranteed to get you in the spirit of giving the gift of Madison!
Cheers to our Capital City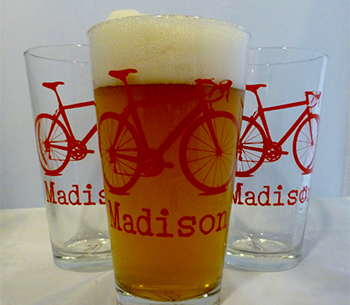 Orange Tree Imports loves gifts that are specific to Madison, and one of this year's offerings combines two of our city's beloved passions: craft beer and biking. While drinking and biking is not recommended, this award-winning gift shop does suggest pairing a couple of these pint glasses with a six-pack from a local microbrewery for the perfect hostess gift.
Cheese, Please!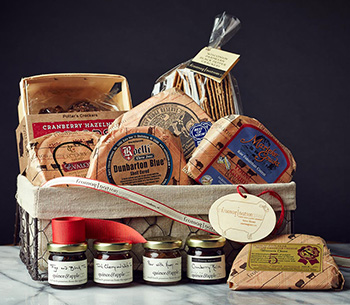 If ever there was a staple—and universally loved gift—for the holidays, it's one Wisconsin is known for: cheese! Fromagination features cut-to-order, award-winning artisan cheeses and perfect pairings. Lots of locals recommend the Dunbarton Blue, Pleasant Ridge Reserve and Hook's Aged Cheddars. The web site and Capitol Square storefront are loaded with gift ideas, from Cheese of the Month shipments to cleverly-themed gift baskets like "The Cheese Stands Alone."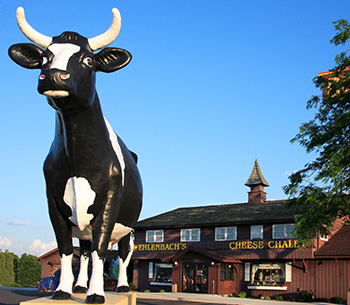 Ehlenbach's Cheese Chalet, located in nearby DeForest, features more than 300 kinds of Wisconsin cheeses and locally made sausages. Pair your favorite picks with an item from their Wisconsin memorabilia collection. Last-minute shoppers will delight in their online map that shows transit time for shippable gifts—from one day to one week—though early orders are encouraged at the holidays.
Give a Giggle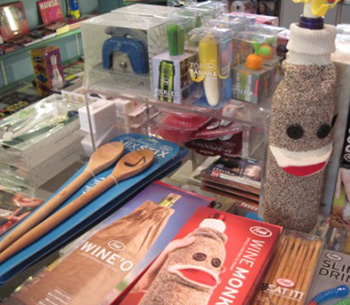 Searching for gifts with a sense of humor this holiday season? Stop into Little Luxuries, which features an entire section dedicated to silly gifts, from Mix Stix (drum sticks shaped into spoons) and Wine Lives wine glass markers for those who love to give, get and sip wine—especially at the holidays!
Traditional Tastes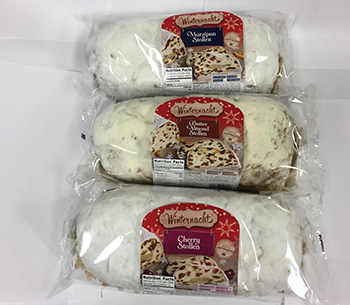 If you can pronounce Lebkuchen, Rouladen and Sauerbraten, it likely means you're a fan of traditional tastes for your holiday table. Bavaria Sausage makes it their business to carry hard-to-find items for the holidays such as Stollen that's only made in Germany, imported herring and an entire line of specialty chocolates. All are priced for gift giving and are available for shipping.
Confection Collections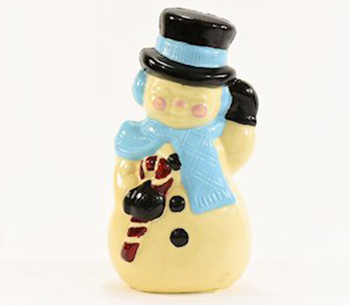 If you're looking for sweets for your sweeties, try Kilwins for an array of baskets, boxes and tins designed with gift-giving in mind. Kids will love the two-pound, 12" hand-painted chocolate snowman, while more sophisticated audiences will swoon over the Sea-Salt Lovers' collections. Caramel corn, brittles and fudge are also available and can be sampled and selected in person at the State Street store.
Give the Gift of Experience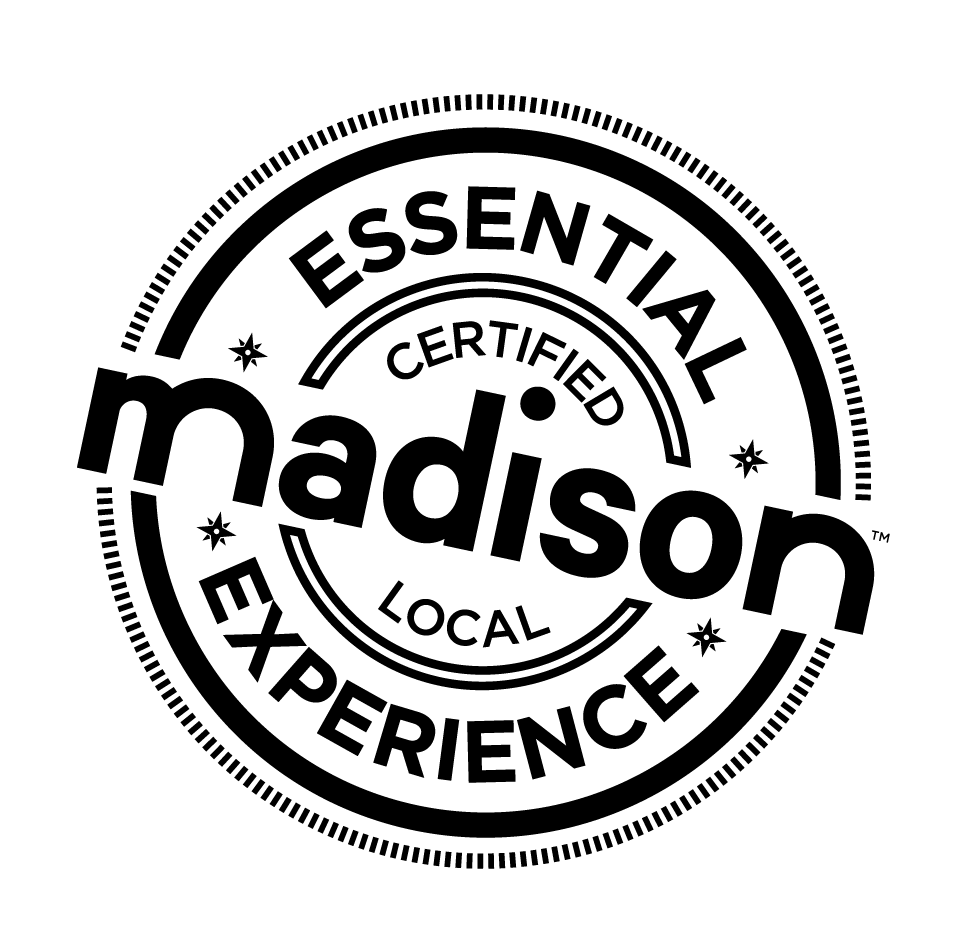 This year, give your loved ones the gift of unforgettable experience. With Essential Madison Experiences, you can savor and explore like never before. Make memories with hands-on adventures you can only find in Madison.
WISCONSIN IN A BOX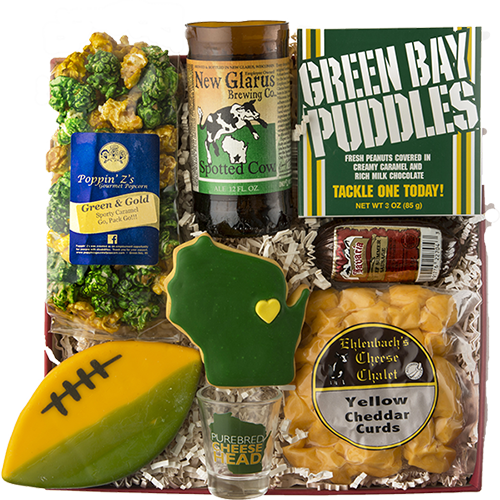 Share a part of Wisconsin this season with a gift from WiscoBoxes. This thoughtful collection of locally produced goods contains Wisconsin favorites made by Wisconsin people. Each package is carefully designed to offer a diverse selection for everyone on your list.