Meet the FilmMaker: Ryan Churchill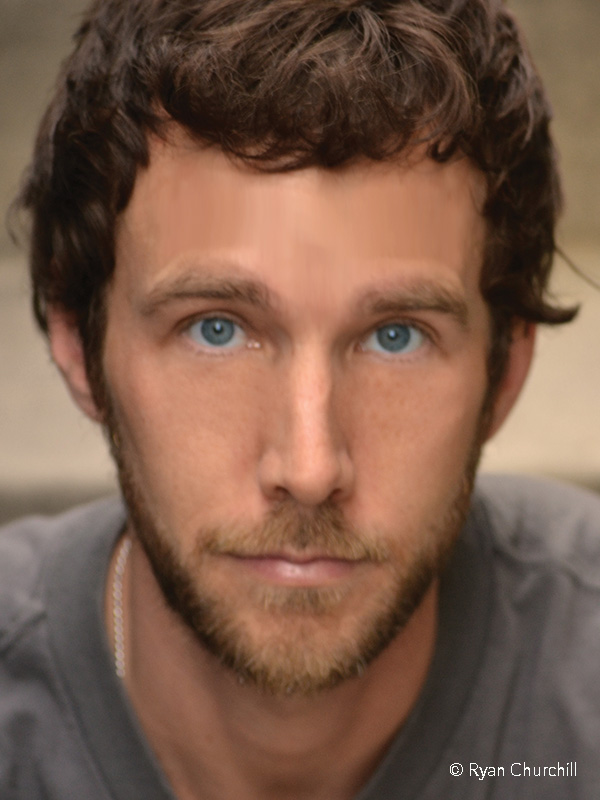 We were lucky enough to catch up with Beloit filmmaker/actor Ryan Churchill, who wrote and stars in The 60 Yard Line, a movie about a man who must choose between the Packers and his girlfriend. This film will appear as part of the Wisconsin's Own category during the 2017 Wisconsin Film Festival, which highlights local filmmakers or films with Wisconsin ties. 
What got you started in films?
I am an actor by trade and a few years back it became a fairly common process for actors to create their own content. I come from an improv and comedy background, so creating our own material comes with the territory. I started with a short film, Choke.Kick.Girl. back in 2008, and then have since moved into writing and producing feature films and television content with the purpose of creating work for myself. A lot of well-known actors do this nowadays including Ben Affleck, George Clooney and Reese Witherspoon.

What does it mean to show your film at the Wisconsin Film Festival?
It means everything! Number one, I'm from Beloit, Wisconsin, I and made many trips to Madison from the time I was very small all the way through college and still do to this day. I feel like I'm bringing what I do out in Los Angeles back home to "my people." Second, our film is set in Wisconsin and will resonate (hopefully) with everyone in Wisconsin. We think of The 60 not as "our film" but hope Wisconsinites will consider it THEIR film, too. It's bits and pieces of their lives on the big screen—a postcard film, if you will. The Wisconsin Film Festival is a positive environment that allows us to hit the ground running and generate buzz starting in the capital city—and then, hopefully, through all of North America.

What do you want your audience to walk away with after this film?
I want them to walk away with the feeling that we portrayed them. It's not just actors playing parts, but I want people to be able to quote the film and to be able to say, "We do that!" or "That's how my husband or wife acts during Badger or Packer games." I want the audience to be proud of the lives they live as sports fans, and how that intertwines with family and friends.

What do you love about the filmmaking process?
I love the scene work 100 percent. It's the only reason I do this. After all of my work as a writer, producer or director, I'm in heaven somewhere between hearing "action" and "cut." It's amazing to me that we can take words on a page and turn them into human behavior on a giant screen. It's almost spooky when we're able to make it so real you forget who you really are for a few moments.

What do you hate about the process?
I hate the financial end of it. I don't like raising money and then dealing with all the bureaucratic filing and paperwork that comes with it. I guess that's the artist in me. I'm also not a fan when the "business people" start trying to make creative decisions. But that's a necessary evil of all filmmaking. It's a wonderful collision of art and commerce.

What would surprise us about the industry?
How not glamorous it is. Shooting movies is really tiring and there's a lot of sitting around, being uncomfortable, being hungry and bored in your trailer, or sitting off to the side on a set. You're always really cold or really hot most of the time. Oh, and doing the same damn thing over and over and over again. It's borderline lunacy. But I love it.

Any Madison connections or stories to tell us?
Our film has a couple UW-Madison alumni in it—Mark Tauscher and Gary Ellerson. We also reference the Badger football team in a scene with Reno 911's Cedric Yarborough. Our film is set during the season (the UW football team) won the Champs Sports Bowl. I personally spent many days in Madison visiting State Street. Then there was college—yikes! Many of my high school friends went to UW-Madison, so I was in MadTown all the time.

Why should people come to the WI Film Festival?
To be able to truly open your eyes to all of the great film that's being made out there! Not just what gets plastered all over busses and the trailers that get shown to you every 30 seconds on television. Film festivals are the old way of finding hidden gems. We're able to see all the "good" stuff and not just what a network "thinks" is good. Going to the Wisconsin Film Festival is a way to pick and choose from some truly good films and see them in an amazing atmosphere. You're most likely seeing the next big filmmaker before they become huge at a festival like this. And as I see it, the Wisconsin Film Festival—along with the setting of Madison and all it has to offer—can truly become the next Sundance or Tribeca.
---