MEET COLLEEN BOS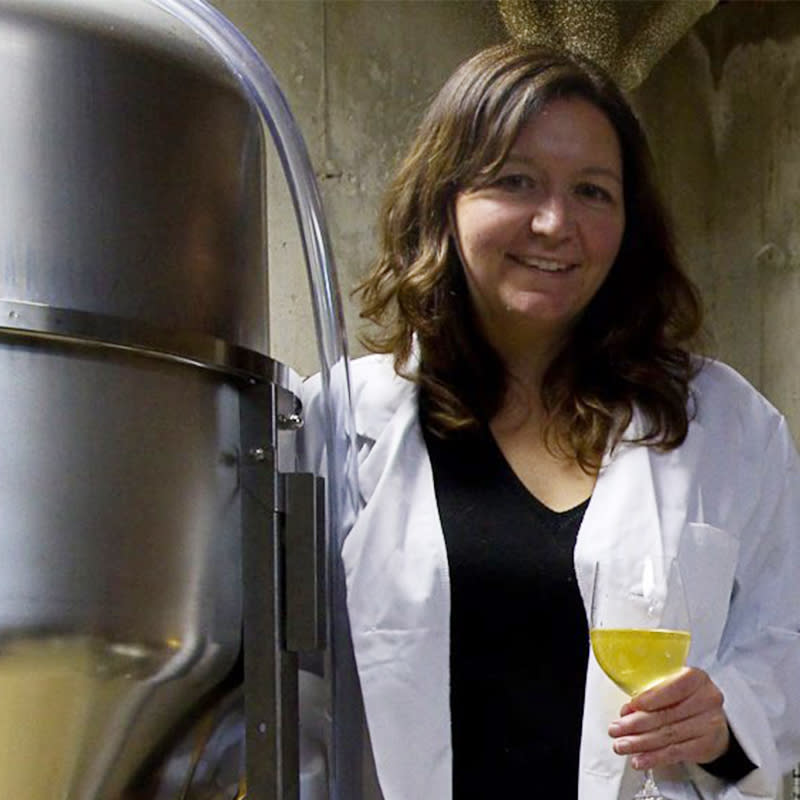 About Colleen Bos
Colleen Bos is a former medievalist and long-time homebrewer. She attended Siebel Institute's concise course on brewing technology and has more than 12 years of experience as a project manager in research and technology.
What three words would you use to describe your company?
Local. Community. Craft.
How would you describe Bos Meadery – in more than three words?
Bos Meadery creates dry and sparkling mead using local Wisconsin honey to provide a unique field-to-glass drinking experience in our Mead Hall. We host local live music events and embrace local art of all kinds.
What's something that makes your business unique?
We're female owned.
How did you get involved in craft beverage making?
I grew up near Bells Brewery and got a taste for high-quality craft beverages early on. My love of brewing sprang from that start.
What's one thing people may be surprised to learn about your job?
Most people don't realize that you need a "black belt in government bureaucracy" to run a business in this industry.
What's your favorite thing about making your beverages?
Playing with flavors and surprising people with interesting combinations.
What makes your products different from others?
We are making a category of fermented beverage that no one else in town is focused on, so we are inherently a different kind of drink. But even within the mead world, we make our beverages much drier than is typical. So, we make an unusual beverage in an unusual way.
What does a visitor have to try when they come to Bos Meadery?
Hammer Smashed Cherry
If you could only drink one of your products for the rest of your life, which would you choose?
Equinox
Why should someone come to Madison for the craft beverage scene?
We have incredible diversity between the ciders, beers, distilleries and our meadery. And even within beer, I think places like Funk Factory and Giant Jones are really blazing some trails.
Describe Madison in three words
Friendly. Tasty. Outdoorsy.
What is your favorite thing to do in Madison?
Enjoying the bike trails and combining that with a good pub crawl.
If a visitor comes to your business and wants to keep exploring the neighborhood, where should they go next?
I typically send them down the block to Giant Jones and Old Sugar. And then let them know how close Tangent - now Vintage Brewing Company, Working Draft and State Line are.
Anything else you'd like us to share?
One of the most unexpected pleasures of our business is hosting live music and helping to support the creative community in Madison.
---
Thirsty for more? Be sure to read more "Meet the Makers" profiles here.