MEET FRANK PEREGRINE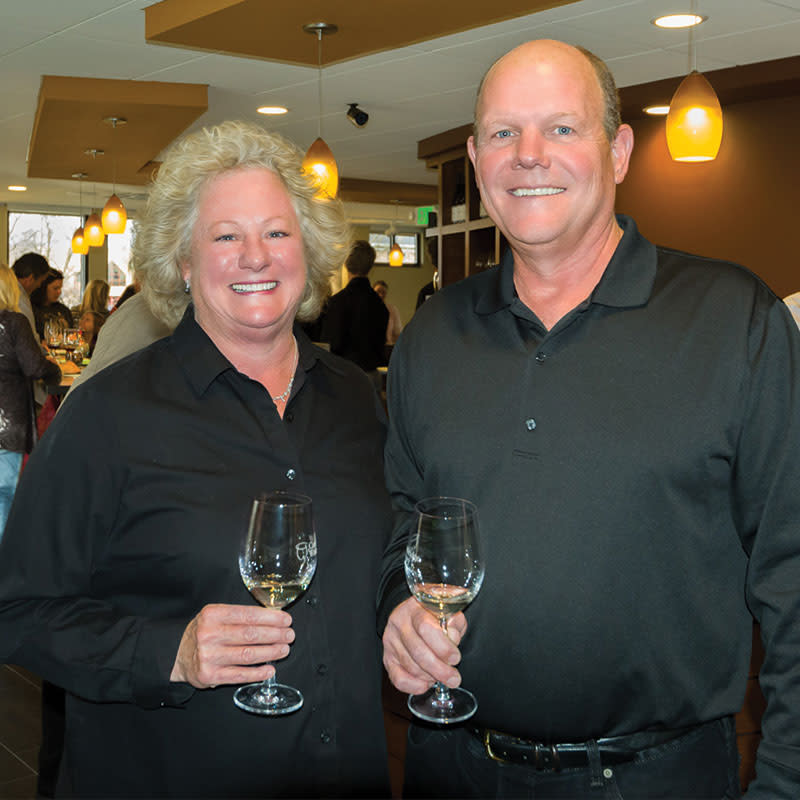 About Frank Peregrine
Frank started Cambridge Winery with wife Laurie in 2013. He's the co-founder (along with wife Laurie) and former CEO of CustomCall Data Systems. The two spent more than 30 years in the telecom IT business prior to starting Cambridge Winery.
What three words would you use to describe your company?
Warm. Knowledgeable. Sleek.
How would you describe Cambridge Winery – in more than three words?
Cambridge Winery offers high quality, premium wines from Wisconsin, California and New York, and has elegant and sophisticated event spaces and tasting rooms that enhance the wine experience, reinforce the brand and complement our winery and vineyards.
What's something that makes your business unique?
We have one of the finest wine-tasting facilities in Wisconsin. We've got two locations, a comfortable and warm atmosphere and serve smooth-tasting wines.The best part: we make all of our own wine.
How did you get involved in craft beverage making?
I was a homebrewer in the 80's and 90's and morphed into a wine enthusiast and winemaker in 2000's. A degree in Chemistry and a Wisconsin Master Gardener's certificate helped fuel the passion for growing grapes and making wine.
What's one thing people may be surprised to learn about your job?
Wisconsin-grown grapes can make some excellent, world-class wines.
What's your favorite thing about making your beverages?
Discovering the flavor profiles of the wine as it is being created and aged. Wine tastes like just about every fruit except grapes: cherries, blackberries, plums, green apples, peaches, mangos, etc. It's amazing to see how a particular varietal turns out.
What makes your products different from others?
Allowing the grapes to present themselves – we don't hide behind too much oak or too much sweetness, and every wine must be acceptable to our palates. If a wine does not meet our approval, we don't serve it.
What does a visitor have to try when they come to Cambridge Winery?
Award-winning wines. You have to try our 2015 Founder's Red, 2015 Marquette, and 2015 St. Pepin.
If you could only drink one of your products for the rest of your life, which would you choose?
It's not fair to have to make such a choice!
Why should someone come to Madison for the craft beverage scene?
There are lots of choices, and it's easy and inexpensive to get around. You could spend several days – and not a lot of money – visiting all the breweries, wineries and distilleries.
Describe Madison in three words
Cultural. Progressive. Fun.
What is your favorite thing to do in Madison?
Concerts on the Square or UW football. It's a toss-up.
If a visitor comes to your business and wants to keep exploring the neighborhood, where should they go next?
In Cambridge, for sure visit Dancing Goat Distillery, and Lewis Station in Lake Mills. From our Madison location, there is Vintage Brewing, Yahara Bay Distillers, Wisconsin Brewing and Fisher King Winery all nearby.
Anything else you would like to share?
We recently received two silver medals and one bronze medal for our wines presented by the Wisconsin State Fair. 
---
Thirsty for more? Be sure to read more "Meet the Makers" profiles here.