MEET NELS FORDE
General Manager, Yahara Bay Distillers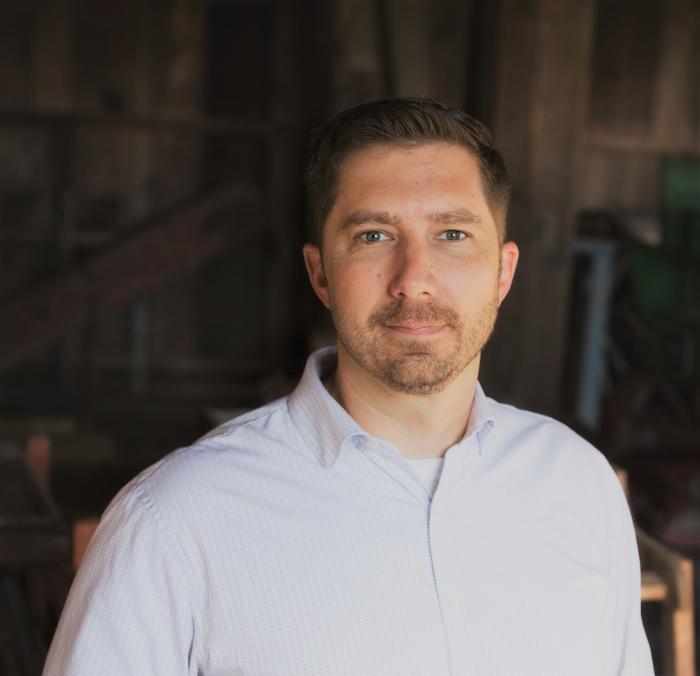 About Nels Forde
Nels is a CPA and former Marine with tours of duty. He joined Yahara Bay Distillers – founded by his parents – in 2016.
What three words would you use to describe your company?
Research-and-development. Second generation. Craft.
How would you describe Yahara Bay Distillers – in more than three words?
Founded in 2007, we are Dane County's oldest distillery and make single barrel whiskey as well as more than 25 products under the YB label. We are also a contract distiller and source, distill or bottle more than 100 other products. Our Public House is an experience with a full tasting bar, bar food, gift shop and art gallery.
What's something that makes your business unique?
As the area's most prolific distillery, everything we do is ingrained in the arts: music, visual arts and more.
How did you get involved in craft beverage making?
My parents started the distillery in 2007, and I came aboard in 2016 as we moved into our 20,000 square foot working distillery and Public House.
What's one thing people may be surprised to learn about your job?
Bringing products to market requires a thousand actions. It is a complicated industry. Given we bottle close to 150 products, this is a logistics game like none other.
What's your favorite thing about making your beverages?
I enjoy people who come into our gift shop in search of our product because they tasted it somewhere. It is satisfying to know people appreciate our craft.
What makes your products different from others?
Our portfolio is always evolving as we discover new barrel treatments, infusions, or recipes. Outside of vomFASS products, we make more than 50 products for the marketplace.
What does a visitor have to try when they come to Yahara Bay?
Limited edition whiskeys
If you could only drink one of your products for the rest of your life, which would you choose?
Pear Williams Brandy
Why should someone come to Madison for the craft beverage scene?
This is a growing industry - yet we are just getting started. We pride ourselves as being one of the 'grandfathers.'
Describe Madison in three words
Creative. Cosmopolitan. Small town.
What is your favorite thing to do in Madison?
Enjoy small plates at new restaurants
If a visitor comes to your business and wants to keep exploring the neighborhood, where should they go next?
Quivey's Grove, Flying Hound Pub, and Bavaria Sausage are all great places nearby.
---
Thirsty for more? Be sure to read more "Meet the Makers" profiles here.