MEET ELIOT BUTLER
Great Dane Pub & Brewing Co.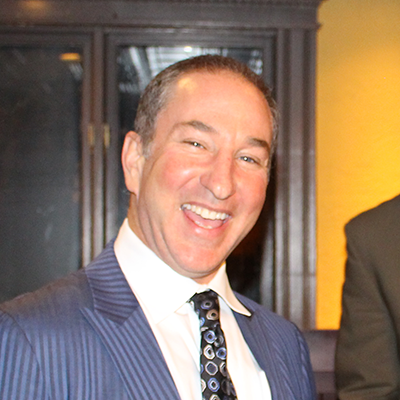 About Eliot Butler
Eliot was born and raised in New York and met business partner Rob LoBreglio at Vassar College. In 1992, he moved to Madison to open a brew pub, where he still lives in a Frank Lloyd Wright home.
What three words would you use to describe your company?
Classic. Constant. Creative
How would you describe The Great Dane – in more than 3 words?
With four locations serving the Madison area and our Pub & Banquet Hall in Wausau, there are more choices than ever to experience great food, great beer and great fun! The Great Dane has built its success by offering our guests a wide variety of award-winning ales and lagers, hearty pub fare served quickly at a friendly price and smart-looking, well-maintained restaurant facilities.
What's something that makes your business unique?
Our downtown location is on the National Register of Historic Places, one block away from the Capitol Square. We are Madison's oldest brew pub and have been in operation for 25 years!
How did you get involved in craft beverage making?
When Rob got his first head brewing job at a brew pub in Fort Myers, Florida, I joined him and waited tables and started to learn about the business.
What's one thing people may be surprised to learn about your job?
I spend a significant portion of my time working with local non-profits.
What's your favorite thing about making your beverages?
The incredibly wide spectrum of tastes in our portfolio of beers.
What makes your products different from others?
The knowledge, experience and history of our brewery team.
What does a visitor have to try when they come to The Great Dane?
In-house made beers
If you could only drink one of your products for the rest of your life, which would you choose?
A Hilldale Great Dane seasonal specialty called Mid-Westvleteren. It's based on a famous Belgian Trappist beer.
Why should someone come to Madison for the craft beverage scene?
Diversity: Old, new, traditional, experimental, gluten-free, big beers, kombucha, etc...
Describe Madison in three words
Mid-sized. Artsy. Food-centric.
What is your favorite thing to do in Madison?
Saturday farmers' market
If a visitor comes to your business and wants to keep exploring the neighborhood, where should they go next?
Cool menswear at Context on King Street, cocktails at Merchant and Tory Miller's cooking at Graze or L'Etoile.
Anything else you would like to share?
Have a Great Dane!
---
Thirsty for more? Be sure to read more "Meet the Makers" profiles here.