Join Us For Office Hours
Q. WHAT ARE OFFICE HOURS?
We're glad you asked! Office Hours is a monthly opportunity for Destination Madison partners to seek out answers and advice from the partnership team – whether this is your first year as a partner or your 15th, we're here to ensure you're making the most of this relationship.
Q. WHAT CAN WE TALK ABOUT AT OFFICE HOURS?
Whatever you like! Common topics include learning what's new at your business, answering questions about the Partner Extranet (i.e. updating your listing, accessing the Convention Calendar, responding to sales leads, etc.), sharing info about upcoming marketing campaigns and community events – the list goes on and on.
Q. WHEN ARE OFFICE HOURS?
Check out the 2020 dates on the right. No need to memorize them – just remember Office Hours are held the first Wednesday of every month from 9–11 a.m. (with the exception of January, which is held on the second Wednesday of the month).
Q. SHOULD I REGISTER AHEAD OF TIME?
No registration is necessary, but if you know you're coming, we do appreciate a heads up in case we'd like you to meet some other Destination Madison team members.
Q. WHERE SHOULD I PARK?
There is visitor parking located in the Dayton/Pinckney ramp that is connected to our building, with a $2 per 30-minute rate. There is additional metered street parking nearby.
Q. WHAT IF WEDNESDAY'S DON'T WORK FOR ME?
Not a problem! If you can't make it to an Office Hours session, let us know and we'll set up another time to meet.
Q. WHAT IF I'M NOT A DESTINATION MADISON PARTNER?
We'd love to meet you! Drop us a line and we'd love to share more information with you about Partnership with Destination Madison.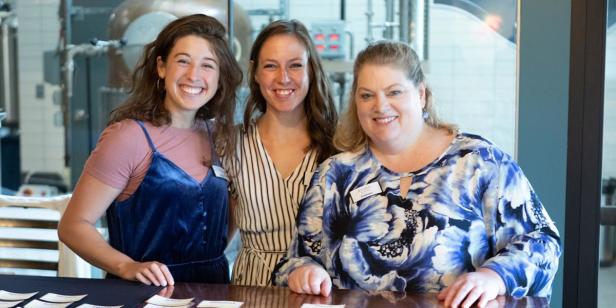 RESOURCES FOR OUR PARTNERS