The Dane County Farmers' Market feels like the best parts of a festival and family reunion combined. Fresh food, folks happy to chat about their favorite finds and green space galore makes for the perfect Saturday morning on the Capitol Square.
The 2023 farmers' market season returns Saturday, April 15 and runs through November 11 from 6:15 a.m. - 1:45 p.m. (Saturdays only).
We've got pro tips to help you experience one of the best farmers' markets in the U.S. the way locals do. 
1. Make a Morning of It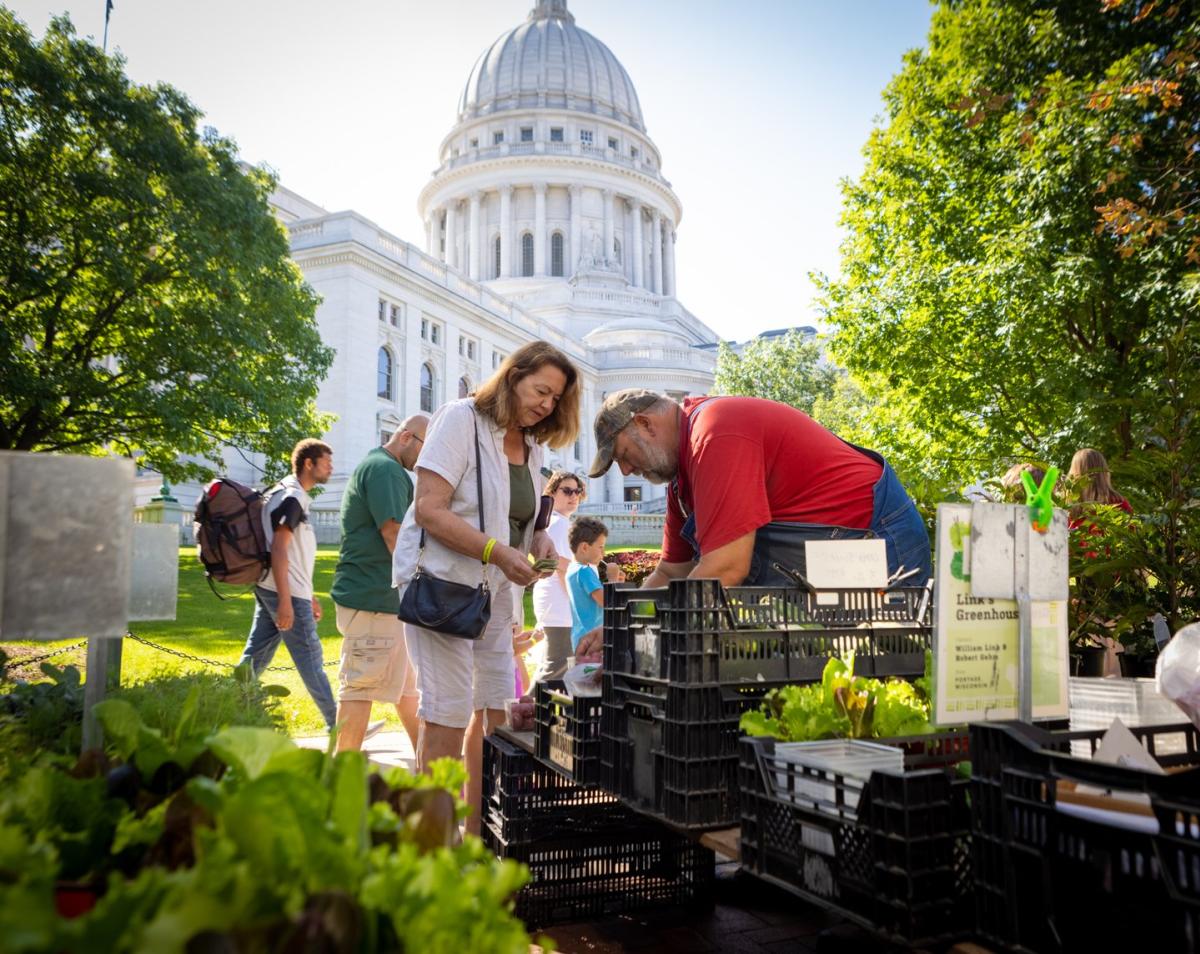 There's a reason it's the largest producer-only farmers' market in the U.S.
The Dane County Farmers' Market is big, like, 275+ vendors with over 150 attending each week big. With booths offering only what they produce, vendors can (and do) sell out. If you're looking for something specific, like a fresh-baked pie, melt-in-your-mouth morel mushrooms, or the season's first sunflowers, arrive early. (We suggest before 9 am.)
2. Chat Up the Locals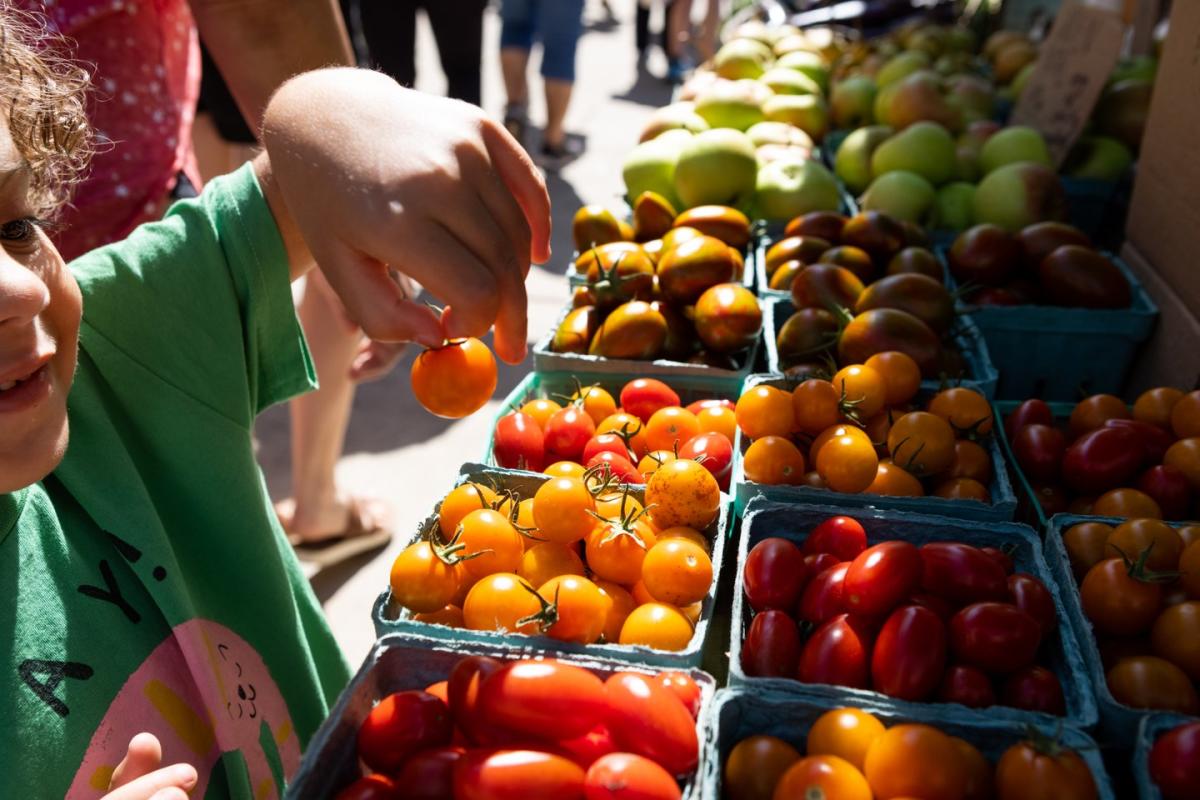 The farmers' market is a happening spot, but locals still find time to chat. 
Many producers share information on their farms, gardens and livestock. It's not uncommon for a local shopper to give a glowing review of those cherry tomatoes you've been eyeing. (And, we know you have . . .) 
Another awesome thing: Don't be surprised if you leave with a seasonal recipe or two from producers and market-goers alike. The market offerings take center-stage, sure, but the people you encounter are lively cinnamon roll, sweet corn and cheddar cheese super-fans, eager to share what they know.
3. Relish Your Farmers' Market Finds With an Impromptu-Picnic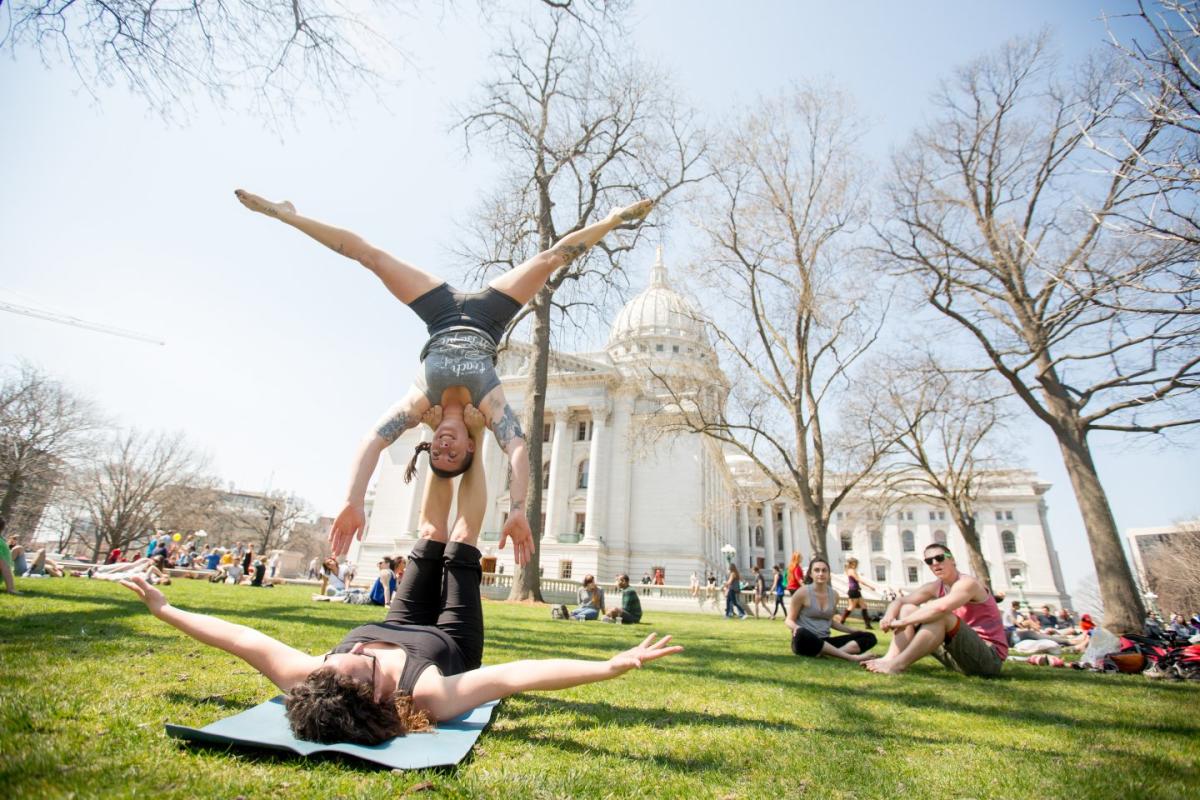 Sit and stay awhile. Since the market is located on Capitol Square, there's plenty of green space to have a fresh picnic under the trees with family, stretch your legs, or let your little ones run off some energy in the grass. 
Pro Tip: We love dogs, but they're not allowed at the farmers' market. Plan ahead for your furry family members.
4. Branch Out and Dig In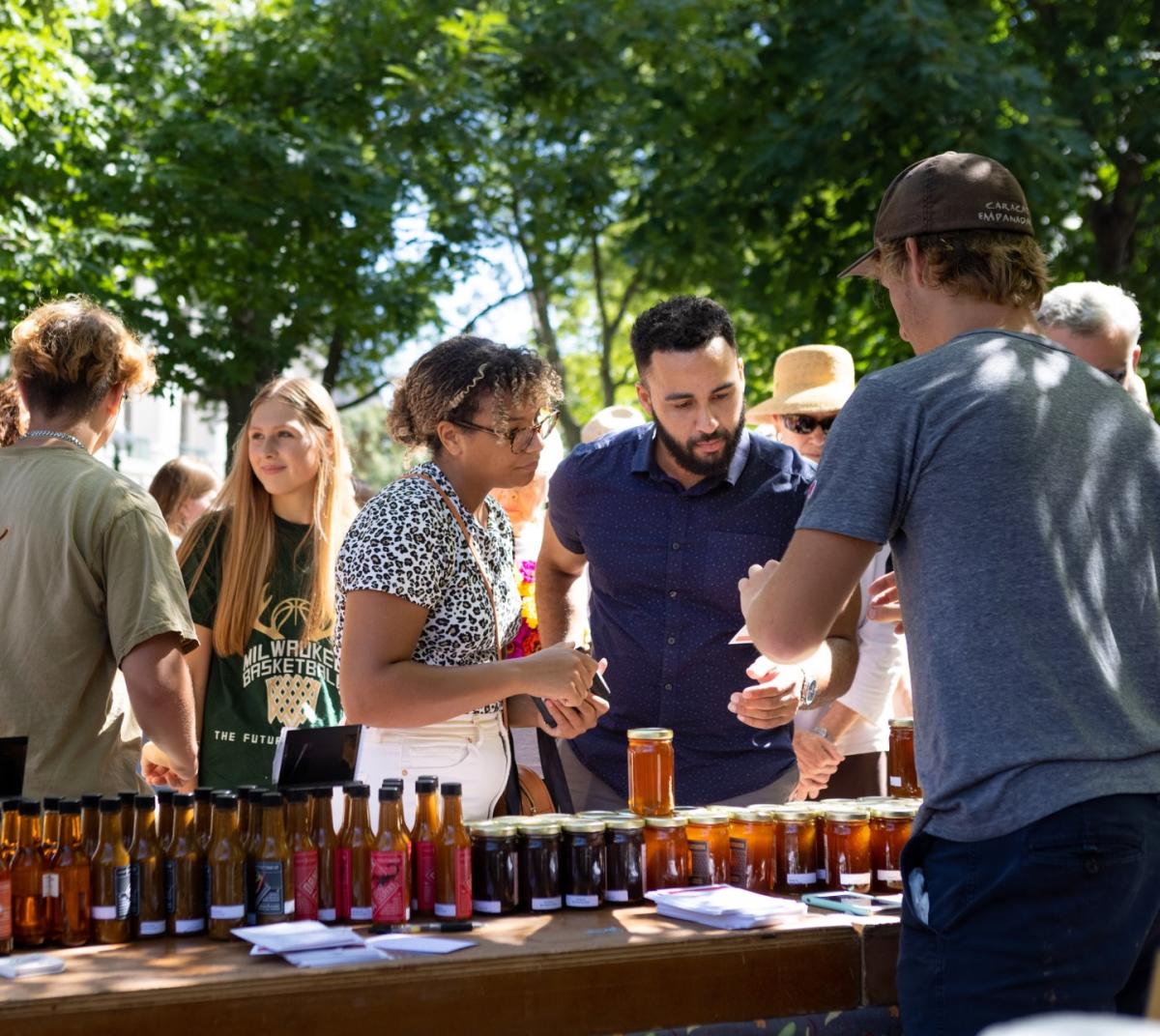 Fresh, squeaky cheese curds. Savory salsas. Locally sourced maple syrup. 
Many producers offer samples or various sizes and quantities so goers can pick up souvenirs, indulge in grab-and-go breakfasts, or even do a grocery haul. It's not uncommon to make it a farmers' market trifecta and do all three. 
Nibble on a single scone while you stroll. Dig into a family-sized loaf of a local-favorite Stella's famous hot & spicy cheese bread (or eat it all yourself, we won't judge). Bring home tasty souvenirs for the whole family to enjoy at your next BBQ. Potted plants, breathtaking bouquets and hand-poured candles make great gifts.
5. Yup, even the locals plan ahead, and so should you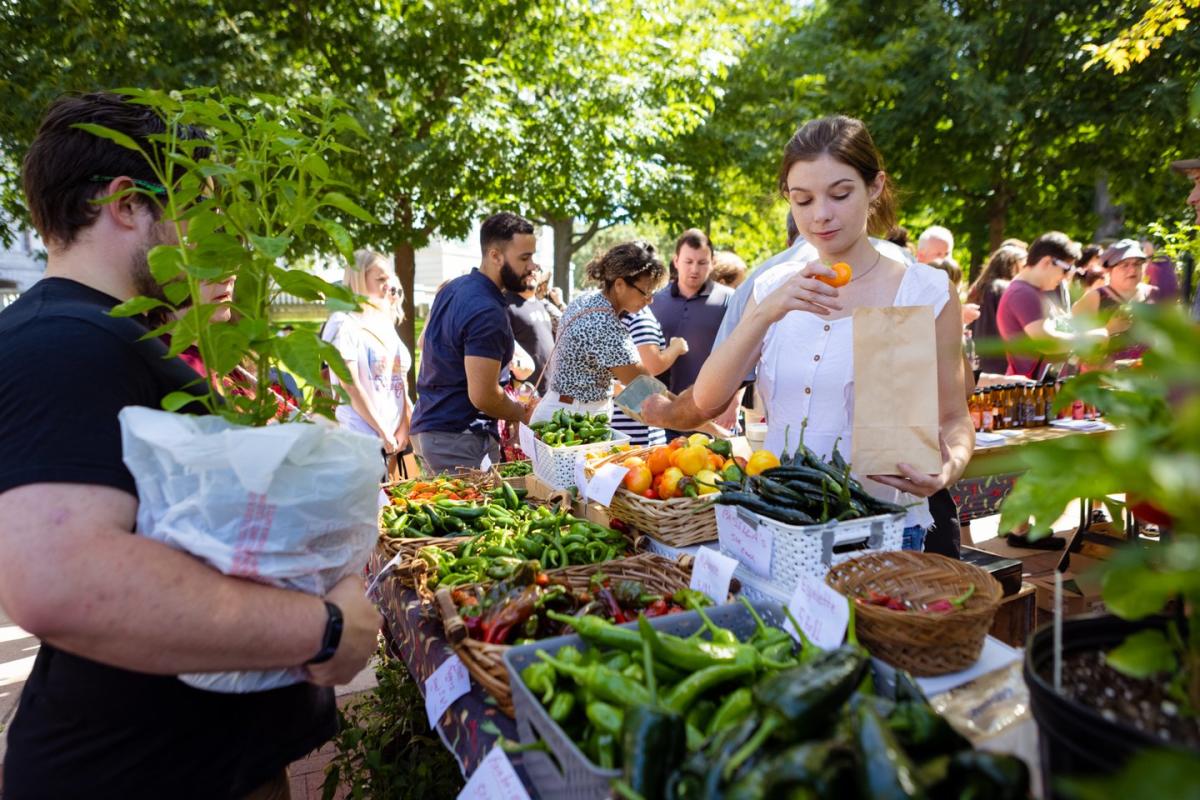 Eyeing up some Wisconsin cheeses? Pack a cooler in your car. While vendors have plastic bags on hand, feel free to BYOB (bags, of course) for all your tasty treasures. 
The quickest way to blend in with the locals? Walk counterclockwise and go with the foot-traffic flow. 
6. Explore indoors with a Capitol visit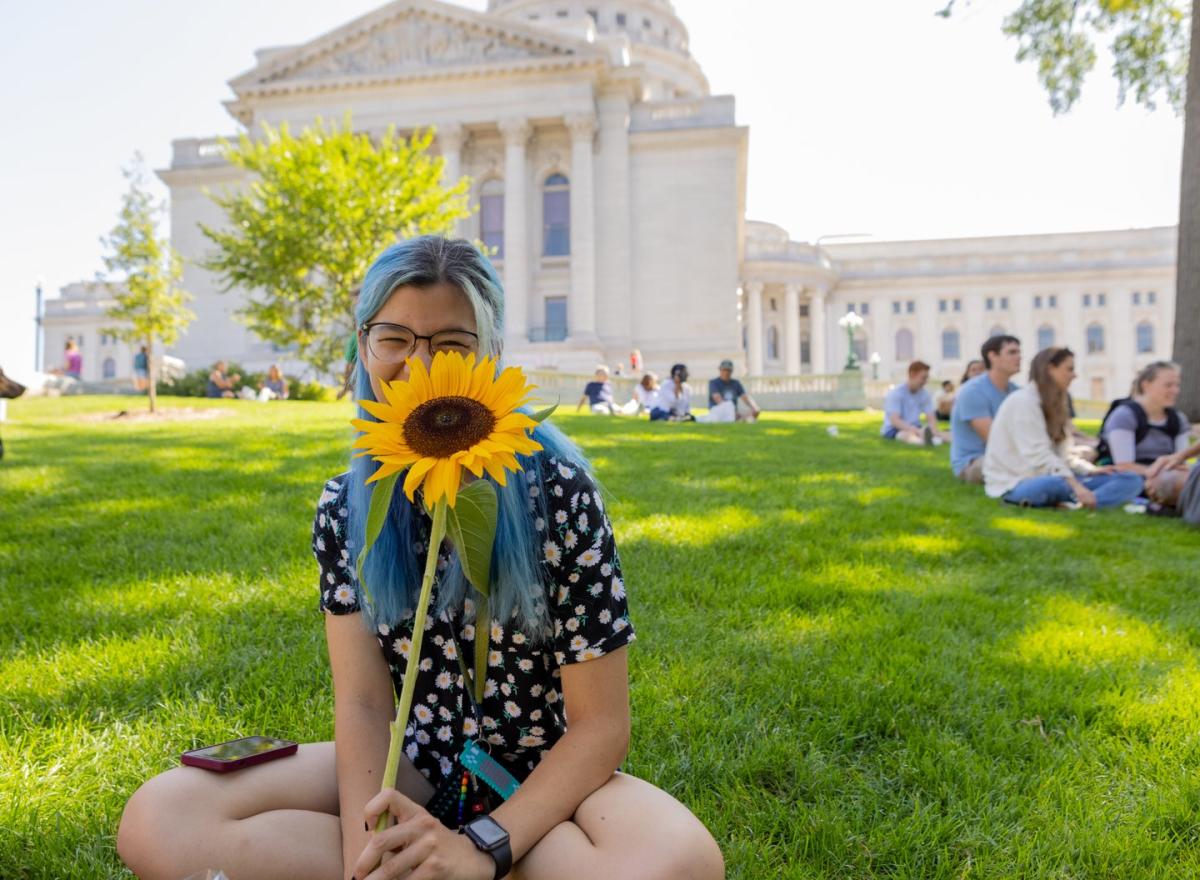 The farmers' market, which completely surrounds the iconic State Capitol building, is in the heart of downtown Madison. 
After you've explored the market, don't miss also checking out the Capitol building. Filled with history, beautiful art and a breathtaking view of the city (not to mention air conditioning on a hot summer day), it's the perfect way to complete your morning. 
Pro Tip: The Observation Deck is the perfect spot to capture a family photo, take in both lakes that form the isthmus and see the market from above. Follow the signs posted near the stairs and elevators and head on up. The deck is open from Memorial Day through the first week of November.
Looking for more farmers' markets?  We got you.
Check out Madison-area local farmers' markets, which typically run from spring through late fall.
Wednesday Market 

8:30 a.m. - 1:45 p.m. on Martin Luther King Jr. Blvd.

Hilldale Farmers' Market

Wednesdays and Saturdays from 8 a.m. - 1 p.m. at the Hilldale Shopping Center

Monroe Street Farmers' Market

Sundays from 9 a.m. - 1 p.m. at Edgewood High School

Westside Community Market

Saturdays from 7 a.m. - 12:30 p.m. on University Avenue

Eastside Farmers' Market

Tuesdays from 4 - 7 p.m. at McPike Park

Capital View Farmers' Market

Wednesdays from 3 - 7 p.m. in the Grandview Commons Neighborhood

Northside Farmers' Market

Sundays from 8:30 a.m. - 12:30 p.m. in the Northside Town Center parking lot

Monona Farmers Market

Sundays from 8:30 a.m. - 12:30 p.m. at Ahuska Park in Monona

El Mercadito De Centro

Wednesdays from 4 - 7 p.m. in the Centro Hispano parking lot

Rimrock Road Market

Mondays and Wednesdays from 2 - 6 p.m. at the Novation Center

Labor Temple Market

Sundays and Tuesdays (times vary) at the Madison Labor Temple

Villager Mall Market

Fridays from 2 - 6 p.m. at The Villager Mall

Fitchburg Farmers' Market

Thursdays from 3 - 6 p.m. at Fitchburg's Historic Upper Common

Greenway Station Farmers' Market

Thursdays from 8 a.m. - 1 p.m. at Greenway Station in Middleton

Sun Prairie Outdoor Market

Saturdays from 7 a.m. - 12 p.m. on Market Street in Sun Prairie
Madison Local, Sarah Davidson shares her favorite downtown spots. From food and drink, to museums and getting on the lakes.
Discover More