Lake Mendota
The mightiest of them all, the most studied lake in the United States, give it up for Lake Mendota! Sharing a border with the lively UW-Madison, along with Middleton, Shorewood and Maple Bluff; Lake Mendota is the biggest lake of Madison's fabulous five.
No matter the season, there's always a reason to go. Ice fishing, cross country skiing, ice hockey and snowkiting in the winter. Not to mention the Frozen Assets Festival and the Union's Winter Festival (yes, on the ice).
Fall's changing colors are perfect for waterfront hikes on Lakeshore Path or Governor Nelson State Park. And in the summer? You know what to do. Boating, swimming and jumping off the Union pier. Kayaks and canoes, along with the Betty Lou Cruise. My oh my, how will you choose?
More To Do on the Lakes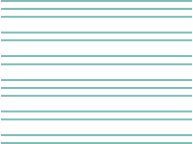 Music on the Lakes: Madison's rich music scene adds two extra special venues during the...

MADISON SPOTLIGHT