On The Lakes
Five glistening lakes. Mendota. Monona. Waubesa. Kegonsa. and Wingra. Oh my! When you get here, spend some time on the lakes and partake in all they have to offer. Whether you're looking for lake access to launch your own watercraft, or prefer cruises and boat rentals that put someone else in the captain's chair, you're sure to enjoy every moment on our Wisconsin waters. If you'd rather be in the lake than on it, there are more than a dozen parks and beaches to help you beat the heat.
When your day is done, no need to leave the lake! The Greater Madison area offers a wealth of waterfront restaurants that allow you to savor unique flavors—and watch the sun set-while you dine.
EXPERIENCE THE WATER
Three Madison experiences will take you deeper into the beautiful and storied waters around Madison. Climb aboard the Betty Lou to hear the stories of our unique city as you relax with beautiful views and delicious food. For an active experience, hop in a kayak as a UW-Madison student leads you on an aquatic adventure. Strap on a set of snowshoes in the winter for a walk to Picnic Point, or a trek to the middle of the frozen lake.  
FISHING
Lakes Mendota, Monona, Wingra, Waubesa and Kegonsa contain a variety of different fish species such as perch, crappie, bluegill, walleye, bass and northern pike.
Enjoy fishing on Madison lakes for a variety of fish with Captain Joe Okada at Madison Fishing Charters. If you choose to hit the lakes by yourself, be sure to obtain a fishing license from the Wisconsin Department of Natural Resources before you cast your line!
BOATING
Bring your boat and take advantage of Madison's plentiful lakes! A complete list of boat landings, along with detailed information about Lake Access Permits from the City of Madison Parks Department, will help you get started. More information on Lake Access Permits can also be found through the Dane County Parks Division.

If you'd like to sit back and relax while taking a tour of Lake Monona or Lake Mendota, check out Betty Lou Cruises or enjoy a pontoon ride courtesy of the Madison School & Community Recreation Boat Program.
SUP, SAILING & MORE
Try Brittingham Boats and Wingra Boats when you'd like to rent a canoe, kayak, row boat, paddle boat, stand-up paddle board or sail boat. Visit Marshall Boats to rent a pontoon boat, if that's more your style. Sailing and windsurfing lessons are also available on peaceful Lake Wingra.
SWIMMING
The Madison area has 12 beaches to be enjoyed throughout the summer months. Get information about beach amenities, including which beaches have lifeguards, swim ropes, concessions and more.

In addition to the beaches, Madison is also home to Goodman Pool, a large public swimming pool, complete with two water slides and several play areas for children.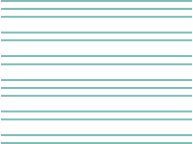 MADISON SPOTLIGHT