Don't miss out on a special wintery hangout or cozy date in one of these Madison-area heated domes. Make a reservation soon, as they tend to fill up fast. Which will you try first? Better yet, why not try them all?
Café Hollander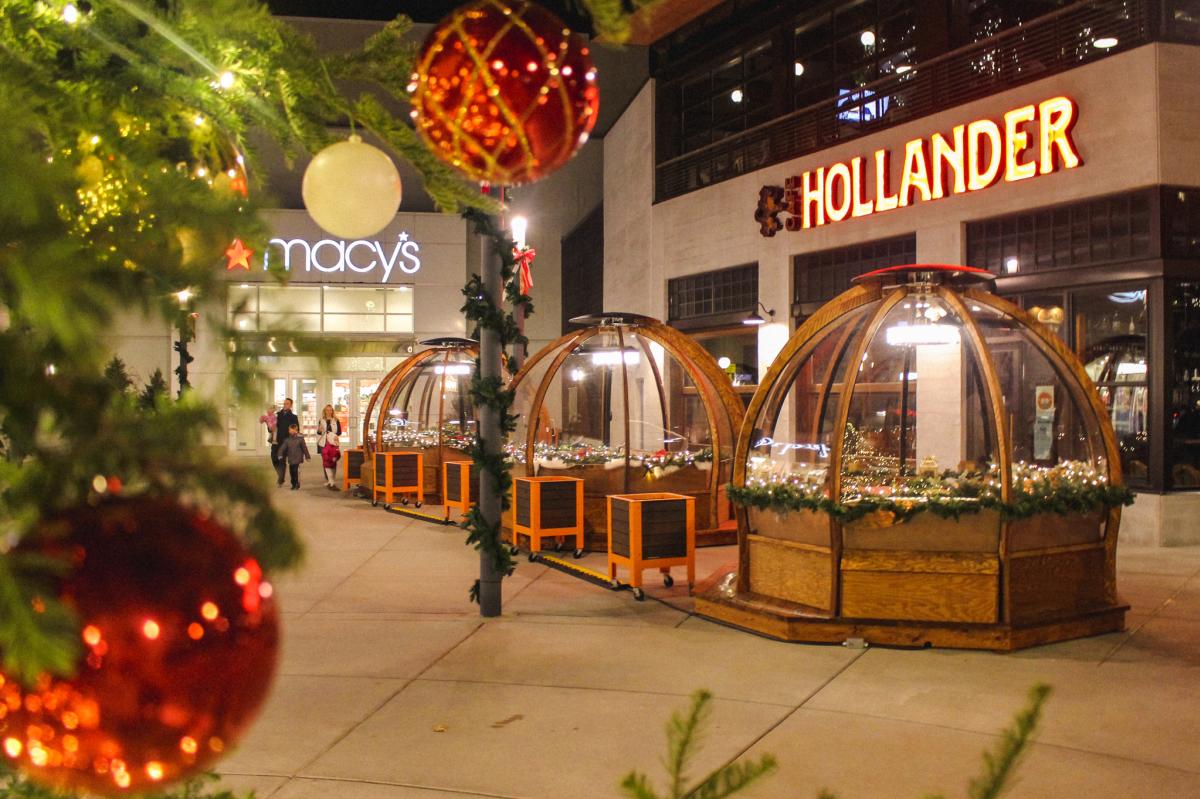 The heated Dutch domes at Café Hollander provide a cozy spot in the middle of Hilldale Shopping Center. A $100 reservation includes:
90 minutes in private, heated globe
Seating for up to 8 people
Complimentary drink package of your choice
Option to preorder additional drink packages and/or order off the regular menu during your reservation
Find reservations, menu and FAQs.
Karben4 Brewing
Tropical holiday Igloo experience anyone? This year, you can choose from five different experiences --  four distinctly themed igloo rentals (try them all!) and the option to rent a fire pit at Karben4 Brewing, located on Madison's northside. Of course, plenty of craft beer will be on hand and some light food (including a variety of pizzas, soft pretzels from Batch Bakehouse, and locally sourced snacks). Guests are also welcome to bring their own food, as well. 
Pricing varies for weekday and weekend rentals. View availability and book here.
Nineteen09
The Cross Plains wine bar has three heated garden globes available to rent. For $75, you can bring up to eight guests for a two-hour visit. A menu of wine, drinks and snacks are available for purchase, but you can also bring your own food. Plus, there's a family-friendly weekend package, featuring hot chocolate and cider, and rentals lowered to $50. Find reservations, dining packages and FAQs here.
The Lone Girl Brewing Company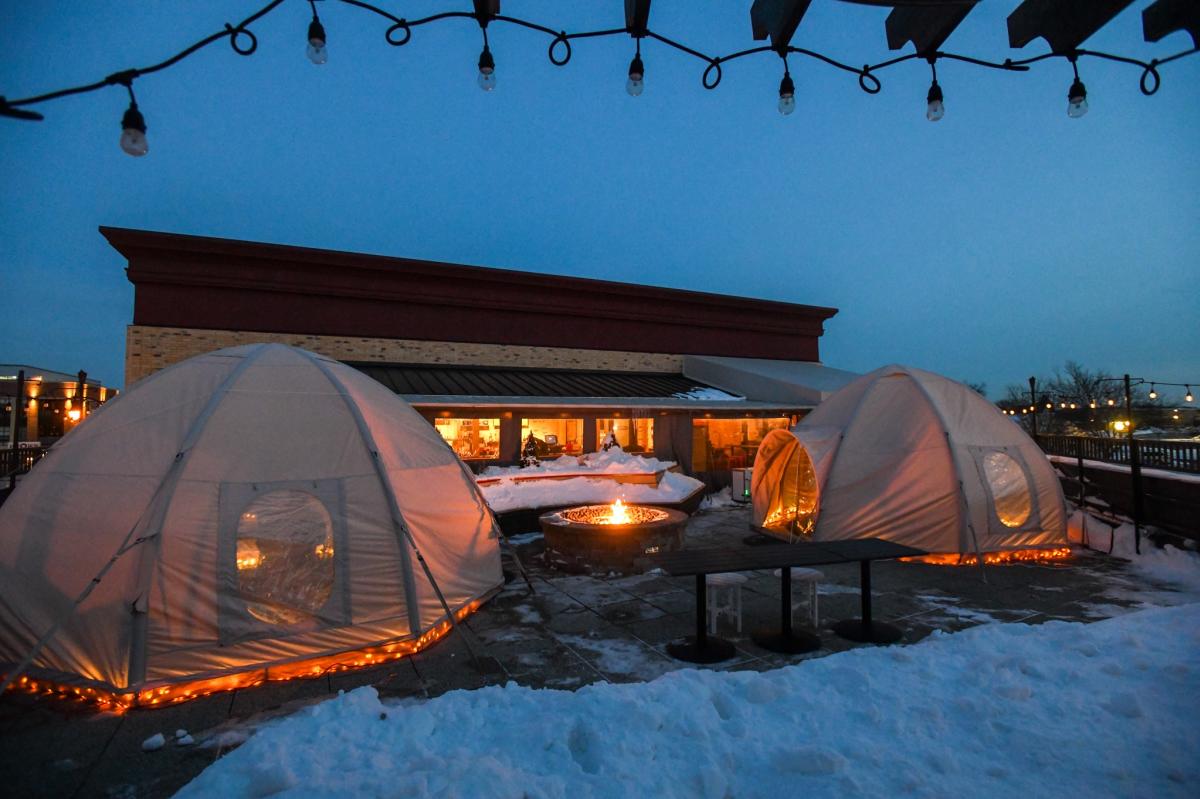 A rooftop dining experience not to miss! Just about 30 minutes north of Madison lies the quaint Village of Waunakee, with The Lone Girl Brewing Company conveniently located on its historic Main Street. Rent a dome for 90 minutes and grab a craft beer or a bite to eat off their full menu. Domes are equipped with a farm table, 6 or 10 chairs, heated carpet, tivoli lights, an additional portable heater and a Bluetooth speaker. You can reserve yours here. 
The Madison Club
Madison Club members and guests can dine atop the club in two reservable snowglobes. Overlooking Lake Monona, it's sure to be a magical sight. A variety of cocktail and food packages are available. More info: Find reservations and dining packages.
Brix Cider
Mount Horeb's cidery's outdoor dining options this year are ice shanties. Sip on a variety of ciders ranging from dry to sweet, plus farm-to-table sandwiches, burgers and snacks. Each shanty is equipped with its own electric space heater and, for now, they are first come, first serve. See updates on their Instagram.
Iron Amethyst Inn
Mazomanie's charming bed and breakfast, the Iron Amethyst Inn, has a spacious garden filled with domes to rent. Choose either a 90-minute or three-hour rental in their heated domes. Included in the rental is a charcuterie board, two appetizers and drinks for your group of eight. Find more info and reservations here.
Robinia Courtyard
String lights, pine trees and igloos turn the east side's Robinia Courtyard into a winter wonderland. Your group of eight can enjoy 90 minutes in a heated dome for $200. Reservations include a round of hot boozy (or NA) beverages in a keepsake mug. And, $20 of the rental will go to one of Robinia's nonprofit partners. Additonal food and drinks are available, too. Find more info and make reservations here.  
ZuZu Café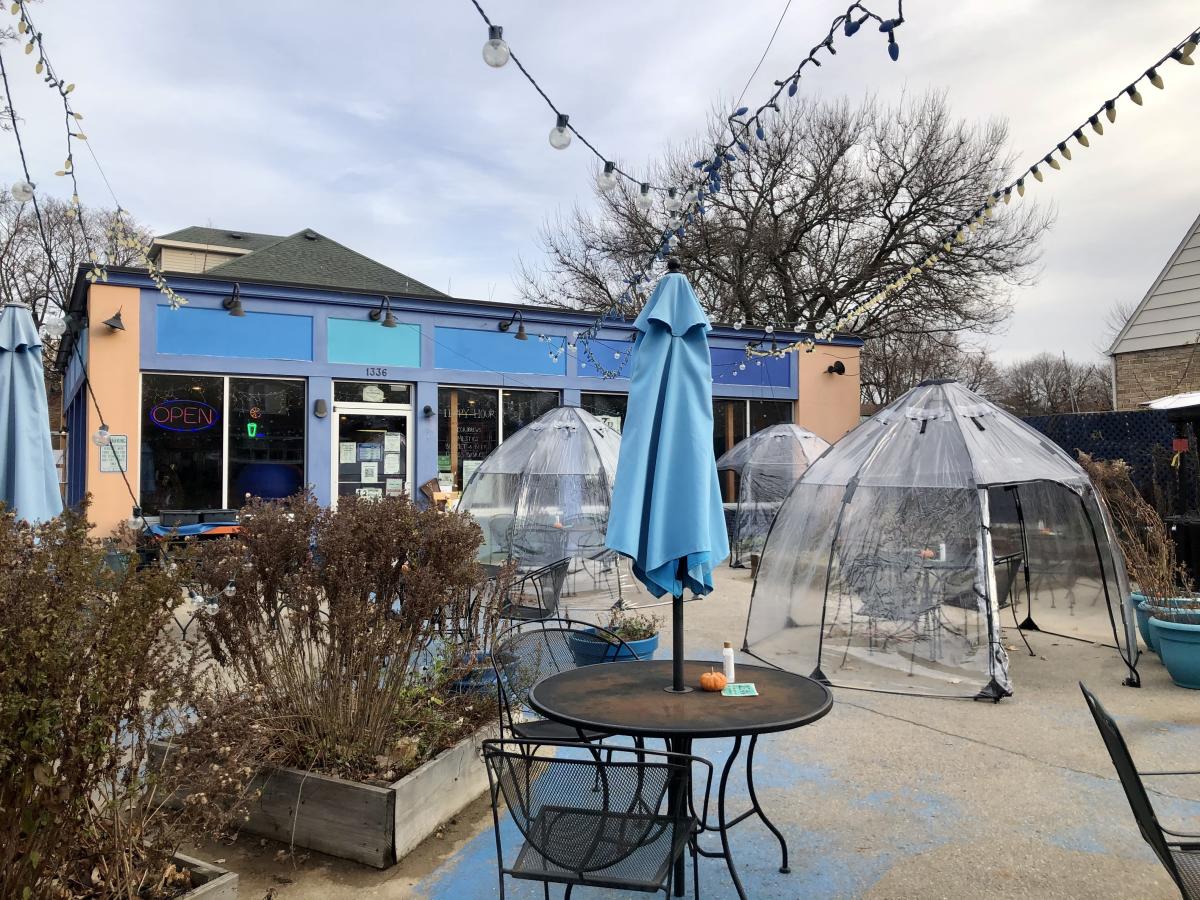 This neighborhood spot, kitty-corner from the Henry Vilas Zoo, added domes to their outdoor seating. The kid-friendly favorite serves a variety of sandwiches along with Mediterranean comfort foods like gyros, stews and hearty rice dishes. Coffee, bakery, wine and beer are available too. No reservations required.
See something we missed? Let us know and we'll add it to the list.