Things To Do
Summertime just may be one of the best times to visit Madison. Our calendar of events is booked solid with ways to enjoy longer days, from lake life to biking & hiking to well-deserved rest & relaxation. And if you're up for a challenge, view our list of 99 Things to Do This Summer and check off as many as you can!
Life on the Lake
Madison's five lakes cover more than 15,000 acres and there is no shortage of ways to get on—and in—the water. From getting active with water sports you've never tried (but should!) to waterfront dining that puts our destination on the map, it's easy to live like a local and love our lakes.
Blaze a Trail
Madison's biking and hiking trail system covers more than 200 miles and our city was recently ranked among the best cycling towns by USA Today. Rent a bike from BCycle, an urban bike-sharing program that makes it quick, easy, and convenient to get around Madison on two wheels. Machinery Row Bicycles and Budget Bicycle Center are also great places to rent a bike or pick up a lock or helmet.
Summertime Staples
Madison is known for spectacular summertime traditions worth revisiting every year. Start your trip at the Dane County Farmer's Market on the Capitol Square, where locals and visitors spend Saturday mornings. As the nation's largest producers-only market, you'll have the opportunity to talk to the sellers who love to share the stories behind their food. First time? Here are 9 tips to have you shopping the Farmers' Market like a pro!
Catch an Outdoor Concert
From Concerts on the Square to Opera in the Park to rocking at Concerts on the Rooftop, all of Madison is a stage in summer—and you won't want to miss a beat!
Find Family-Friendly Fun 
It's easy to find entertainment for kids of all ages in Madison! Stroll through 16 acres of stunning landscapes at Olbrich Botanical Gardens. Dine with the polar bears at the Henry Vilas Zoo. Or, catch a Madison Mallards baseball game. FREE fun for families: see our list of free things to do.
More Things To Do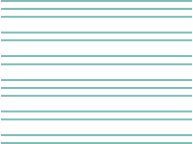 MADISON SPOTLIGHT