VISITOR GUIDE
REQUEST FOR INFORMATION
Our Fall / Winter 2019-20 Visitor Guide has been released!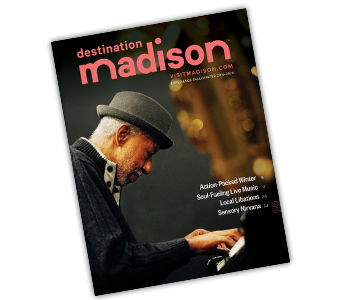 To request a printed visitor guide, fill out the form below.
Please note that we are unable to fulfill guide requests outside the continental U.S. and Canada. To view the digital version of the latest guide, click here.
Do you need multiple copies? Contact us at info@visitmadison.com!