DESTINATION MADISON
VISITOR GUIDE
Shipment of the Spring/Summer 2020 Visitor Guide will be delayed due to the ongoing COVID-19 pandemic.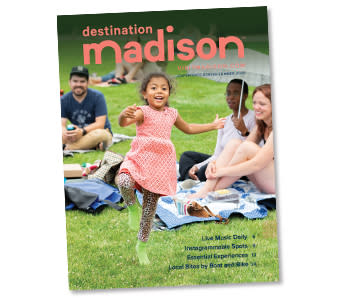 Request a printed visitor guide by filling out the form below.
Note that we are unable to fulfill guide requests outside the continental U.S. and Canada. To view the digital version of the latest guide, click here.
Need multiple copies? Contact us at info@visitmadison.com!