Winter Wonderland
We love that the capital city is in the Midwest because it means travelers get to experience each of the four seasons to their fullest.
Make no mistake, "winter wonder" is not synonymous with coming up short on things to do! Try one of these mini-itineraries guaranteed to give you reasons to celebrate the season!
CREATE A COLD-WEATHER CALENDAR OF EVENTS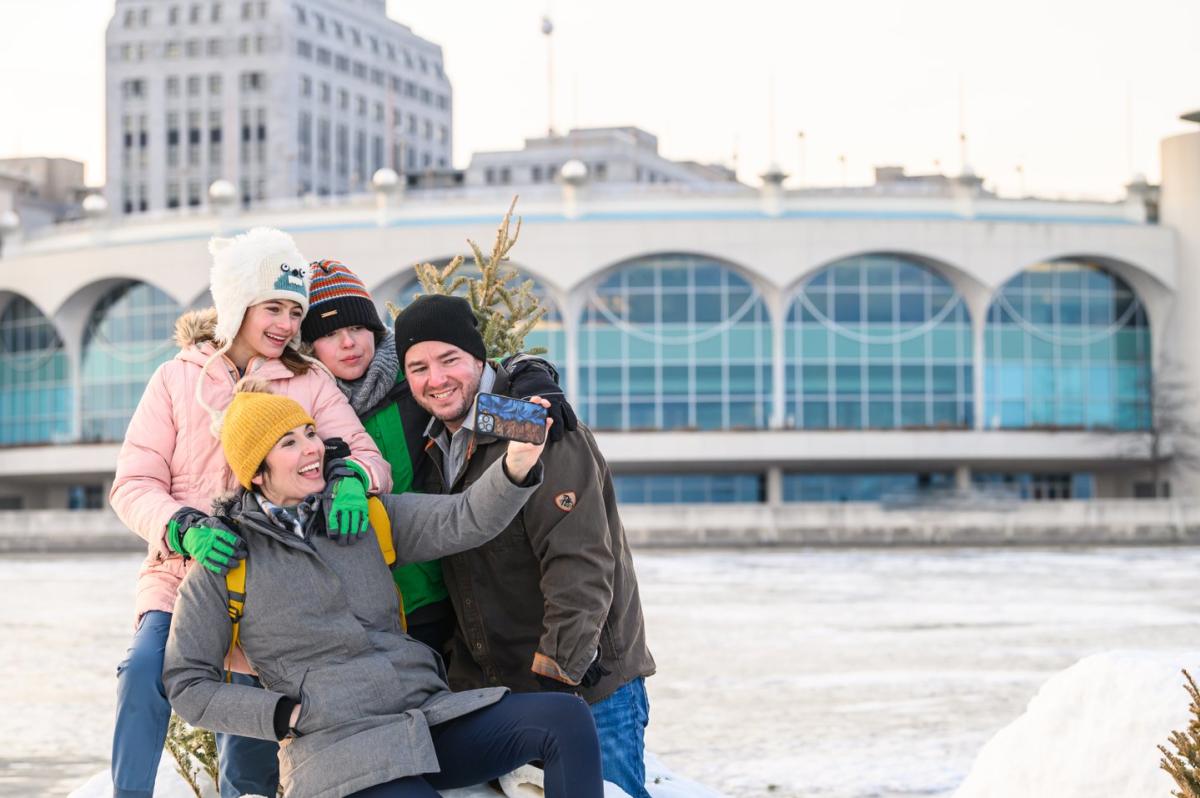 Just as you can count on falling snow in January (if not November or December!), you can count on Madison-area traditions that span the entire snowy season:
November
Kick off the holiday season at Holiday Fantasy in Lights at Olin Park and Henry Vilas Zoo Lights — a great tradition to try with your family!
December
Embrace the flakes by getting gear at the annual (and affordable!) Hoofers Ski & Snowboard Resale.
January
Get a taste of Wisconsin at the Beer & Cheese Fest where you can meet and mingle with brewers and cheesemakers from around the state while sampling hundreds of delicious creations.
February
Take part in the Frozen Assets Festival, where you can try fat tire biking, ice fishing and a snowshoe run. Yes, just for fun. But the fun doesn't stop there, explore even more frozen festival fun.
Find even more events: use the "seasonal" search filter in our events calendar.
TRY WINTRY SPORTS OF ALL SORTS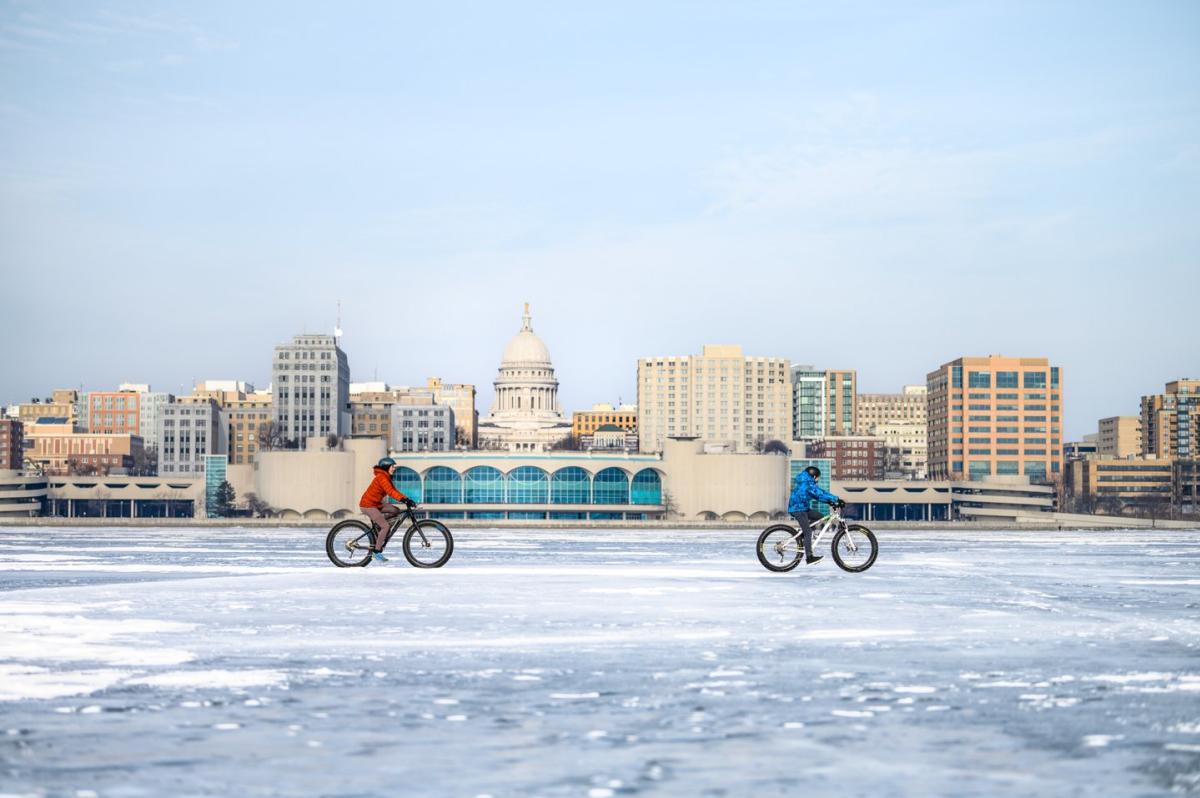 Ice fishing, skating and skiing—oh, my! Our health-conscious capital city is filled with infinite ways to enjoy fresh, crisp winter air:
Fat-tire Biking
Yup, take to the ice with these super-grippy fat-tire bikes. More on that here: 11 Things To Do on Frozen Lakes.
Ice fishing
Madison's love of lakes extends to ice fishing season. Get details from the DNR on where to go and how to stay safe.
Ice Skating
Ice skating is free at select Madison Parks, and Tenney, Vilas and Elver parks all offer rentals (and warming houses)!
Skiing
Start at Devil's Head Resort, which features 30 different runs that are groomed twice daily!
Find more ski and snowshoe outdoor adventure spots.
AT NIGHT & UNDER THE LIGHTS
One of Madison's most magical—and popular—winter experiences is snowshoeing by candlelight! The City of Madison hosts several of these events, including one at the Aldo Leopold Nature Center and Edna Taylor Conservancy. Traverse trails illuminated by hundreds of softly glowing lights; then, warm up with hot chocolate next to a roaring bonfire.
You can also sled "under the lights" at Elver Park, which also happens to be the steepest hill in Madison's parks system. The park is open until 10 p.m. and even rents sleds.
LAKE LIFE IN WINTER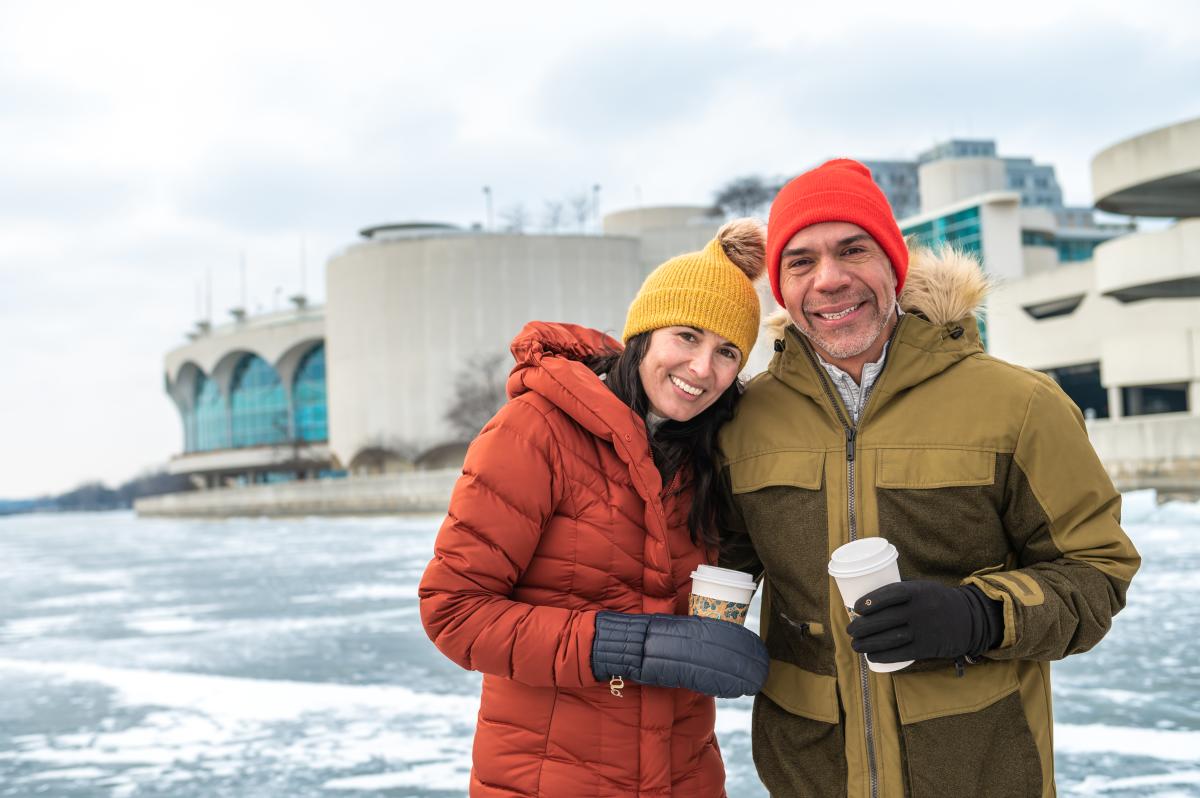 Once the lakes freeze over, the magic really starts.
No matter if you're sporty or just looking to get out on a mini-adventure, Madison's frozen lakes are a wintery playground for families, date night or even just to take in the view while sipping a local latte. 
Book a hotel, and plan your winter adventure on the frozen lakes -- here's how to get(away) on Madison's frozen lakes!
We recommend you call first if you have specific questions for the destinations and businesses that appear in the article. As always, find the latest events and activities on our Event Calendar.
MORE ITINERARY IDEAS