Loved by residents, visitors, students and alumni, Picnic Point and the Lakeshore Nature Preserve has been an important destination for hundreds of years. Three hundred acres of land. A one-mile hike jutting out into Lake Mendota, the largest lake in Madison. Birds and trails and native plants, all providing a quick getaway from city life. 
See where the city meets nature at this distinctive spot.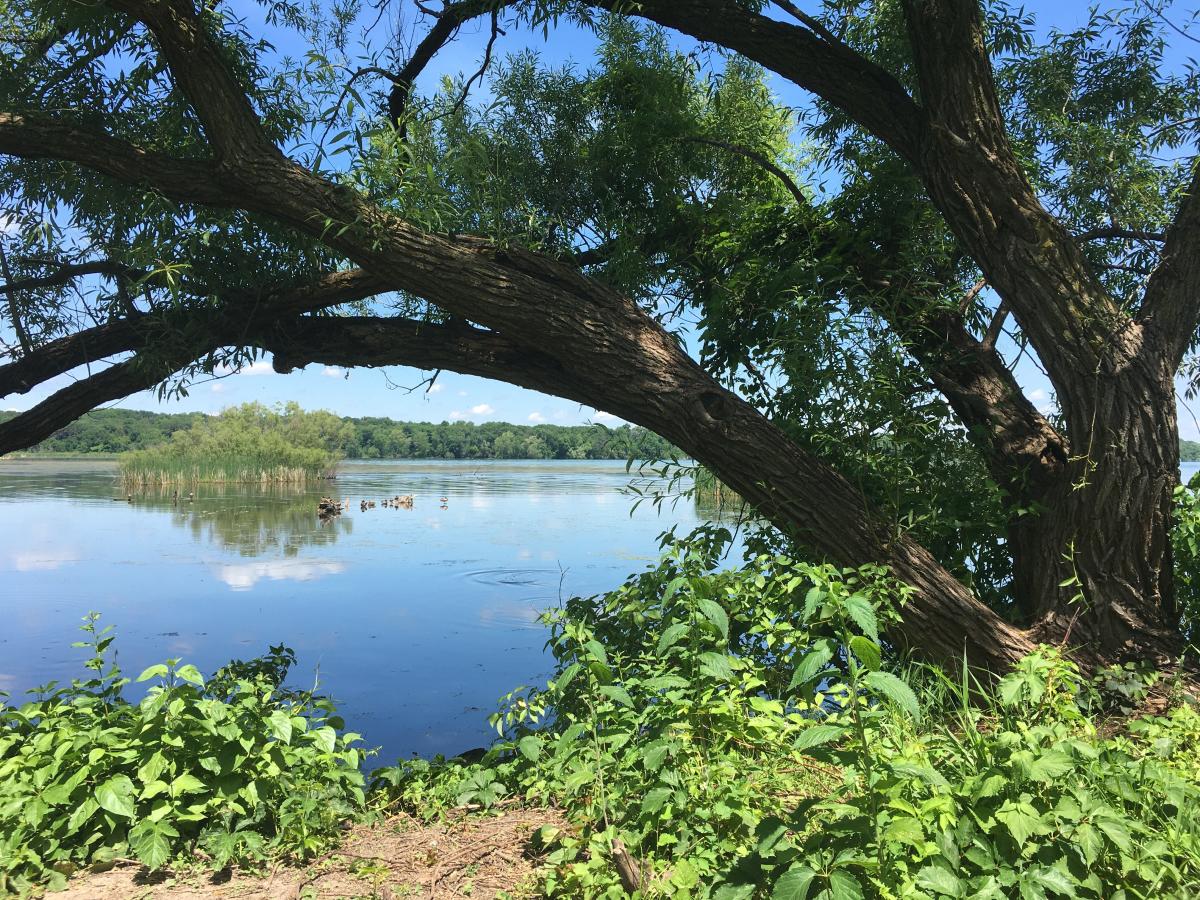 Families, novice hikers, runners and birders will love exploring Picnic Point and the Lakeshore Nature Preserve, located on Lake Mendota's south shore. Trails are well-maintained and there is very little elevation. The area is also a dedicated Wisconsin Important Bird Area. 
Who Would Love This?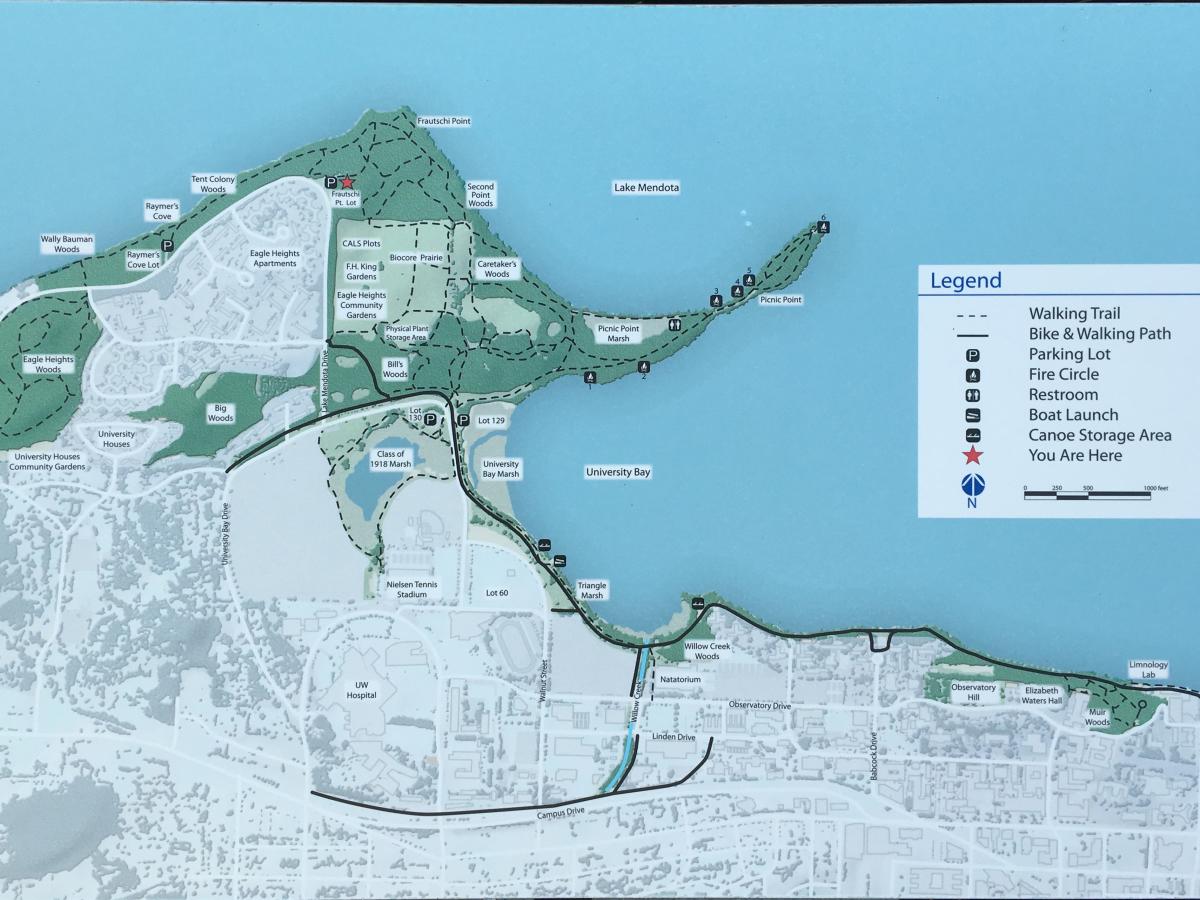 What's the Distance?
You're looking at one mile from the entrance to the tip of Picnic Point (those views!) and two miles round-trip. Want to add more distance? Start your hike closer to the university. There are many entrance points along the path, like the Memorial Union Terrace, the Natatorium or near the UW Hospital. Or, on your return from the tip of Picnic Point, head north to Frautschi Point and explore the wooded area.
Do I Need to Bring Anything?
Just your favorite pair of walking shoes! Maybe some binoculars if you're into that. Want to bike? The Lakeshore Path (gravel and paved) runs alongside Lake Mendota, connecting UW-Madison to the Lakeshore Nature Preserve. Bikes are allowed outside of the Picnic Point area, but not along Picnic Point or Frautschi Point paths.
Why Should I Check This Out?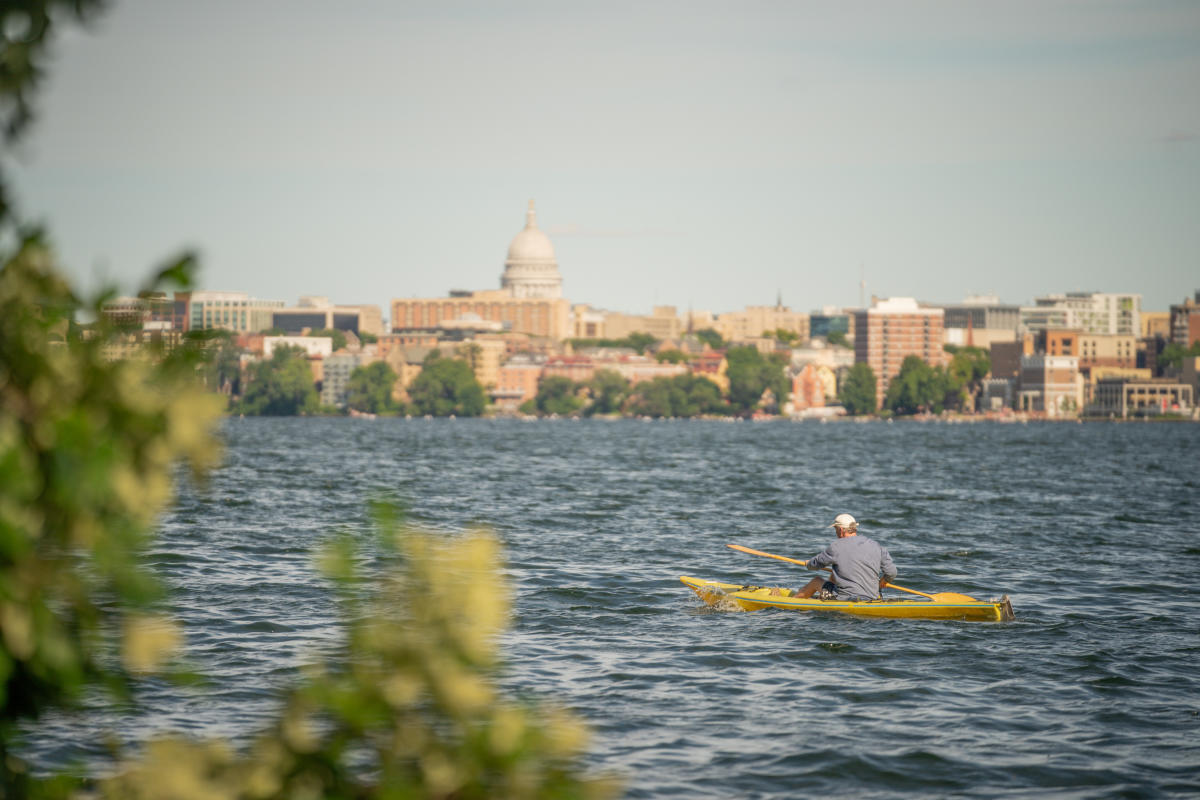 For starters, the iconic views of the city. Exploring the Nature Preserve and Picnic Point gives the feeling of being out in the middle of nowhere, yet the university, hospital and city skyline are in plain view. Take in the view from the end of the trail, where you'll be greeted by a large firepit area. 
The history of this area runs deep. More than 12,000 years ago Native Americans migrated to this region. They too walked the paths along the lake and built effigy mounds near the water. Currently, there are six of these sacred mounds still visible in the Picnic Point Mound Group. 
In later years, the area was used for farming and as summer housing for students. Today, you'll find wooded areas, marshland, community gardens and a prairie.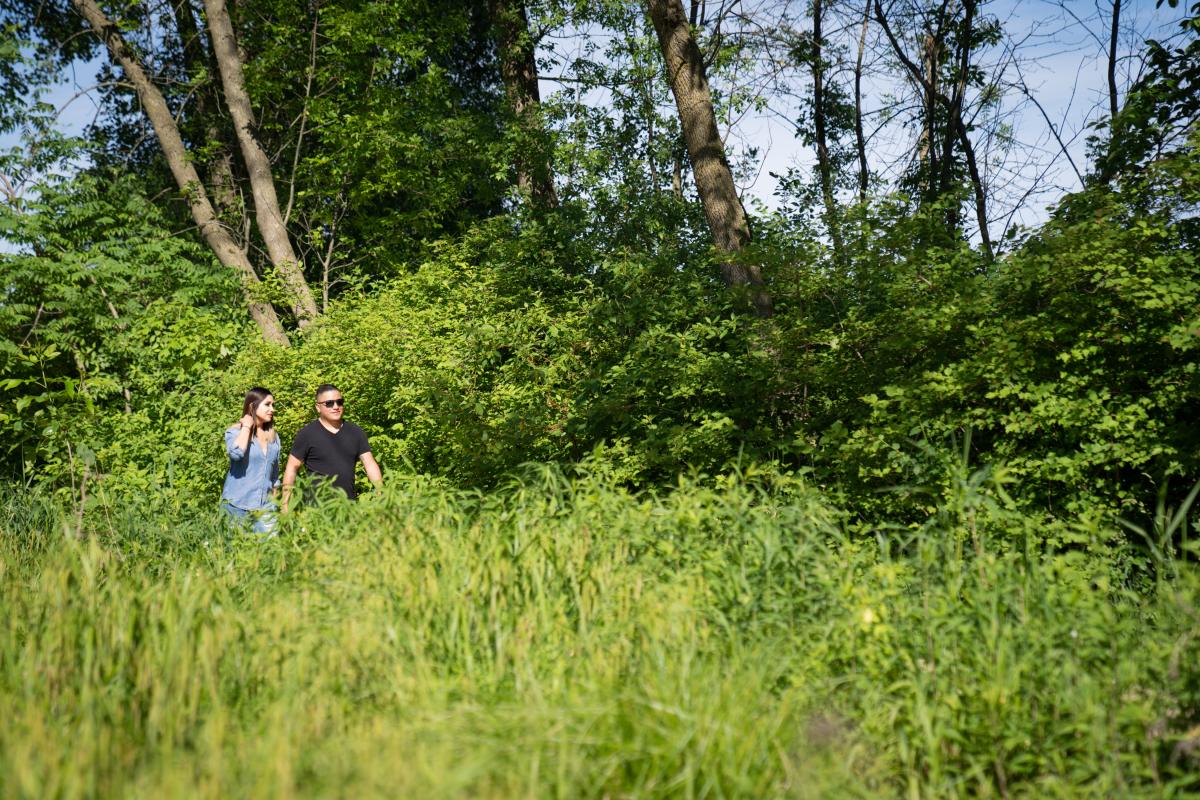 Fun for Birders 
Over 255 birds have been seen in the Lakeshore Nature Preserve. It's a popular spot to see a variety of birds in a relatively small area. Volunteer groups monitor bird sightings and visitors are encouraged to record sightings on a board near the entrance. 
How do I get there?
Park your car in lot 130 near Picnic Point, or in the Frautschi Point and Raymer's Coves lots. Campus bus 80 makes frequent stops, and ample bike parking is also available along the path and Picnic Point entrance.
Where Should I Eat Nearby?
If you're driving into downtown, fuel up with coffee from Ancora on University.
Or if you're looking for a meal, Hilldale Mall is nearby, along with family-friendly patios like Cafe Hollander, Bartaco and the Great Dane.
Heading toward campus? Memorial Union Terrace is open for visitors and is a great spot to enjoy ice cream, food or live music.
Please Note: Picnic Point fire pits are closed to the public for now.