The holidays look a little different this year, but that doesn't mean that end-of-the-year office parties, gift exchanges and team building activities are out of the question. Chances are you and your group — whether it be coworkers, clients or a networking club — are looking for ways to connect and unwind as 2020 comes to a close. These Madison virtual events, experiences and gift boxes are just what you need.
Virtual Food & Drink Experiences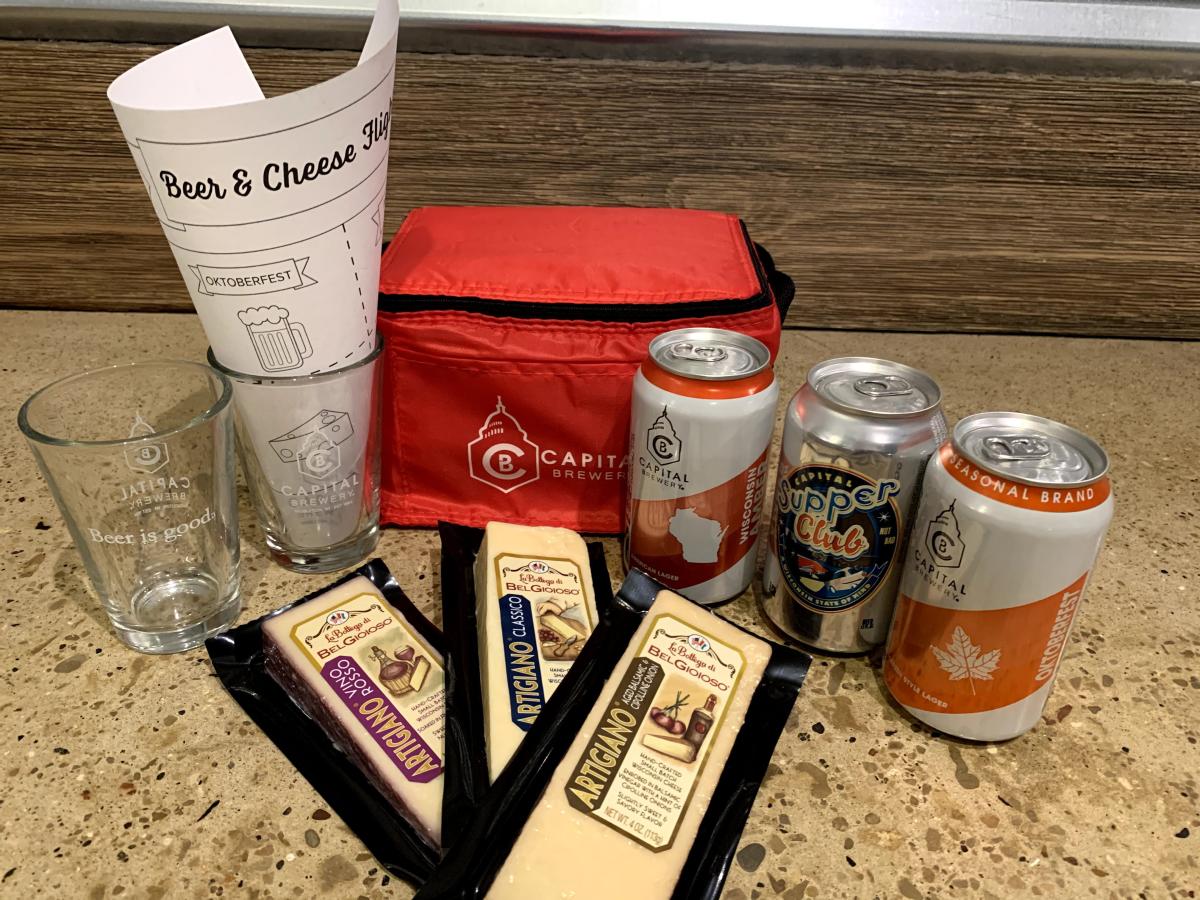 Food and drinks tend to be the stars of the show at office parties, so why not book a private pairing for your team? Most of these events are offered via Zoom or Microsoft Teams, so your group can enjoy from the comfort of their homes.
Capital Brewery Beer & Cheese Pairing
Capital Brewery offers a virtual beer and cheese pairing with take-home kits made for two. Wisconsin cheese paired with Capital's seasonal beer is sure to be a hit with your coworkers. Email Kevin Bagstad or call 608-836-7100 to book.
Giant Jones Brewing Company Fermenting Flavors Pairing
Known for crafting big beers (high ABV), you can explore the unique flavors of Giant Jones beer paired with cheese and chocolate from local makers in their virtual Fermenting Flavors experience. Email Erika Jones or call 608-620-5172 to book.
Longtable Beer Café Farm-to-Table Pairing
If you're looking to explore unique beers paired with farm-to-table food, Longtable Beer Café will share their craft beer expertise with virtual groups and put together a small bites menu with food from their restaurant and Brasserie V. Email Matt Van Nest or call 608-841-2337 to book.
delecTable-vomFASS Chef's Table Dinner
Want to share a longer dinner experience with your team? DelecTable-vomFASS has an amazing Virtual Chef's Table Dinner that is sure to impress. Each kit includes ingredients for a three-course meal and two bottles of wine. You'll prepare an appetizer alongside the chef as your dinner heats up in the oven. A sommelier will walk you through wine parings, and you'll learn how to plate a dessert worthy of a five-star restaurant. Email Justin Gibson to book.
Fromagination VIP Cheese Tasting
A Wisconsinite's favorite food — cheese — is the center of Fromagination's virtual tasting. Kits include curated cheeses and sweet and salty accoutrements. A cheesemonger will entertain your team with food, science and history education while you sample away. Email Catalina Orrego or call 608-665-3363 to book.
Bonus: Fromagination can ship tasting kits nationally, so this experience is great for teams where not everyone is local.
J. Henry & Sons Bourbon Class & Tasting
Jazz up your team's happy hour with a cocktail class or bourbon tasting from J. Henry & Sons. This local distiller knows a thing or two about making a proper Old Fashioned and would be happy to host a virtual mixology class to get you in the holiday spirit. Email Liz Henry to book.
Pre-Packaged Fun and Unique Gifts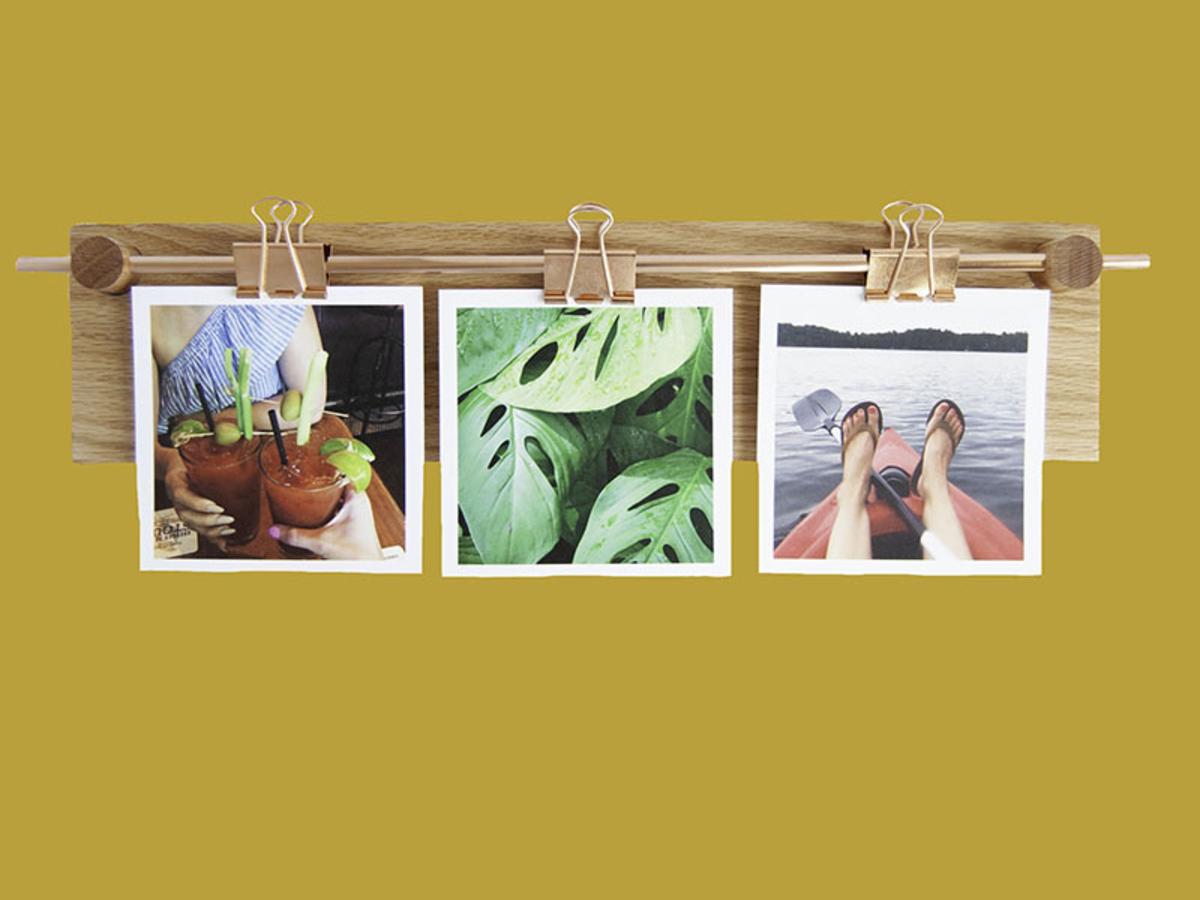 If you'd like to send your colleagues or clients a gift and coordinate your own video call, these activity and gift sets from Madison businesses are perfect.
Mustard Bites Gift Box
Inspired by some of their best mustards, this package contains 9 favorites perfect for pairing. The gift set includes tasting notes, pairing advice and recipe ideas so you can DIY your own pairing party (and use leftovers for your holiday meals). Shop here or call 800-438-6878.
Art Kits & Crafting Workshops
Get crafty with your team! Revel and The Mad Makery are offering at-home craft kits that can be picked up or shipped. Choose from home décor items, jewelry, kids crafts, holiday crafts and more. For a personalized experience, The Mad Makery will also lead a private craft workshop for your group.
Spa-liday in a Box and Holiday Party To-Go
The Edgewater's customizable gift boxes will bring the lakeside luxury to your home. Their customizable Spa-liday kit includes zen favorites like eye pads, candles and CBD balm, while the Best of the Boathouse and Taste of the Statehouse kits pair favorite food and drink items. Email the hotel sales team to purchase.