This article was last updated in the winter of 2019. The contents of this article were checked for accuracy when it was published, though it is likely that some of the information has changed. We recommend you call first if you have specific questions for the destinations and businesses that appear in the article. As always, find the latest events and activities on our Event Calendar.
---
8 HIDDEN GEMS FOR A HOLIDAY STAY
Does the idea of shopping and wrapping and entertaining and traveling have you dreaming of a relaxing holiday getaway? This season, let Greater Madison make your holidays magical by planning a stay at one of these eight great historic inns—each with its own "stay local" philosophy and festivities.
ARBOR HOUSE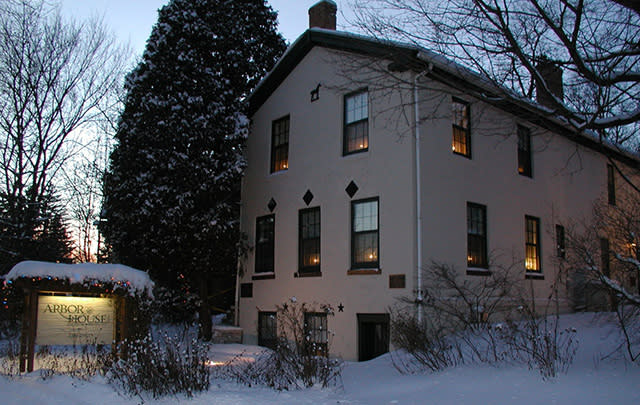 This environmental inn, located in the Monroe Street neighborhood, is focused on tranquility. At the holidays, they honor their "green" way of life with a mammoth Christmas tree to sit beside while watching the snow falling softly outside.

Warm your soul: If your celebrations are synonymous with specialty toddies that can be sipped alongside a roaring fire, you'll feel right at home at Arbor House.
BUCKINGHAM INN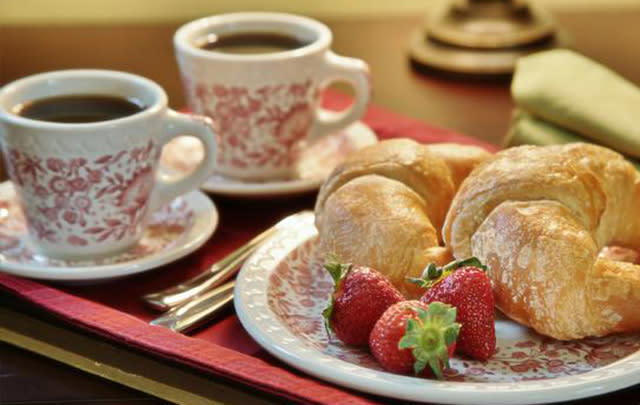 This 106-year-old, arts-and-crafts-style inn is located near many of UW-Madison's finest historic homes. Guests consistently tell owners Tom and Heidi that their breakfasts are "off the charts"—and the holidays are no exception.

Dessert first: When you stay during December, you may be surprised (and delighted!) to find home-baked Christmas cookies served with breakfast.
HOTEL RUBY MARIE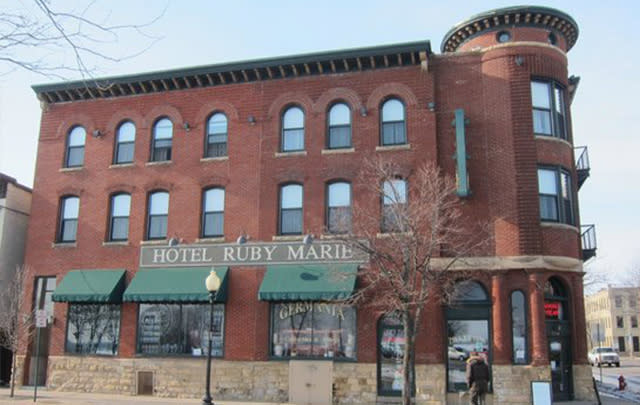 The city's oldest operating hotel is happy to host during the holidays, and boasts 15 comfortable rooms located on the floors above Essen Haus and Lakeview Bakery & Deli at the edge of the trendy "Willy Street" neighborhood.

Trees, please: If the holidays aren't the holidays unless you have a tree, you'll love Hotel Ruby Marie, which features differently decorated trees on every floor.
LAKE RIPLEY LODGE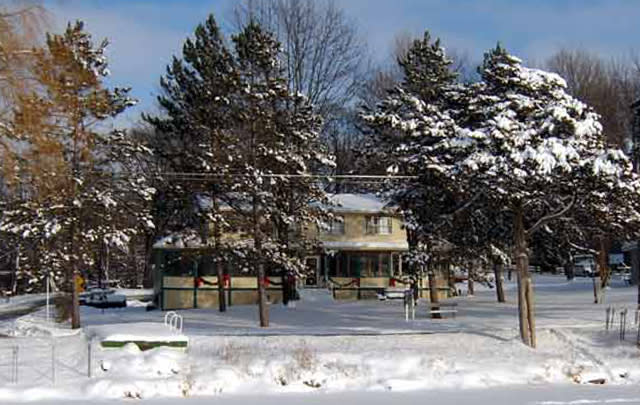 Lake Ripley Lodge in Cambridge is the last of the grand resorts on the shores of its small lake. You can peek through the pines at stunning Lake Ripley, which is even more magical with snow on the boughs and ice on the lake.

B&B bonus: Owner Jim Hoiby is a former history teacher, so guests love to linger while he shares anecdotes about the resort's storied past.
LIVINGSTON INN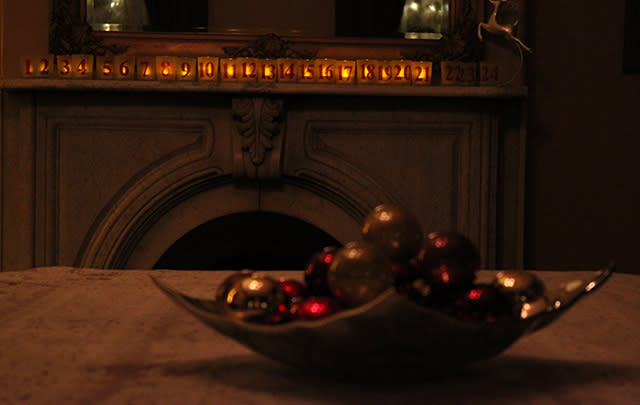 Livingston Inn is a 160-year-old, Gothic revival mansion located on downtown Madison's picturesque Gorham Street. The property features nine fireplaces: a great start to getting in a cozy and celebratory mood.

Solstice celebrations: It gets dark early in winter in Madison, so owners Dave and Peggy fill their inn with the warmth of candles and lights on December 21—and throughout the season!
MANSION HILL INN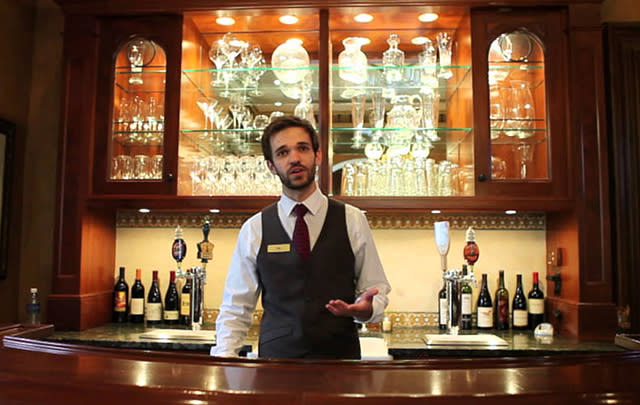 This property was one of the first on Madison's Mansion Hill and is ideally situated just three blocks from the Capitol Square. Their hospitality philosophy includes tiny touches that make every stay memorable, especially at the holidays.

Have a ball: One of the don't-miss rooms at Mansion Hill is the classic parlor and its majestic bar—spaces that are perfectly suited for hosting holiday soirees.
SPECKLED HEN INN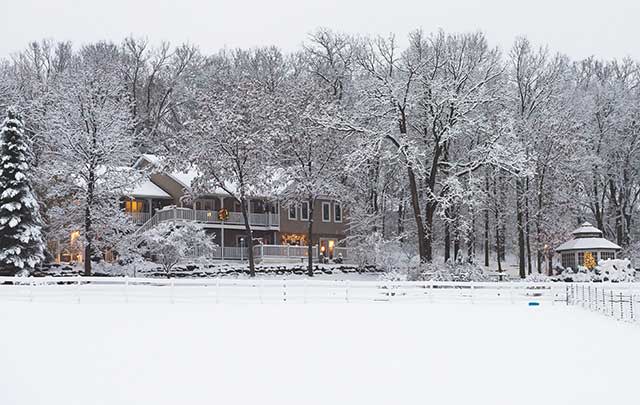 The Speckled Hen Inn, a 20-acre country estate B&B located just 7 miles from the State Capitol, is truly a holiday haven with fireplaces, jetted tubs and a farm to table 3 course breakfast.           
Winter Wonderland: Explore the farm and trails with snowshoes provided and then warm up by the fire with a glass of spiced wine while you enjoy a magical snowing tree and extensive Christmas Village display!
More Info >
VICTORIAN DREAMS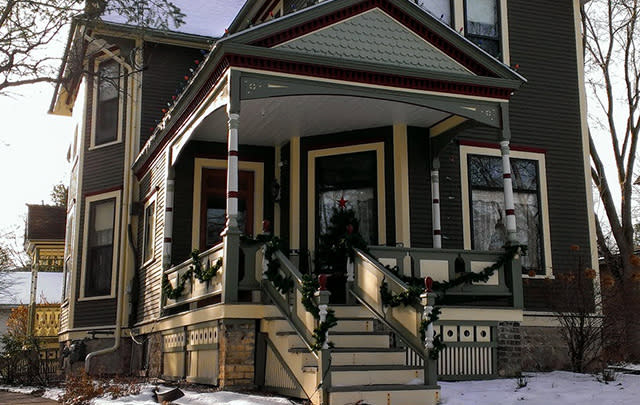 Victorian Dreams has not only one, but two 1897 Victorian homes with seven luxurious suites between them. Being located in Lodi puts the property conveniently close to Carr Valley Cheese and Wollersheim Winery, local delights that are fit for festive celebrations.

Dream theme: Both homes are decorated extensively with Victorian flair, but one tree always features miniature peacocks with long, white feather plumes.
More Info >