GAMEHOLE CON 2023
October 19 - 22, 2023
Alliant Energy Center
WELCOME TO MADISON
We are so proud and excited to be the host of one of the largest gaming conventions in the world! Being one of only two U.S. cities on an isthmus, Madison's lake-city-lake landscape creates a one-of-a-kind destination to experience! We love to see gamers from all over the country and world gather in Madison each fall for this carnival of games.
Madison's Fun Facts
Madison's official city bird is a flamingo.
The city contains five glistening lakes.
A city ordinance prevents any new building from being taller than the Capitol dome.
In 1988, The Onion was founded by Tim Keck and Christopher Johnson, students at UW-Madison
Nirvana recorded its breakthrough album Nevermind in Madison.
Elvis Presley famously broke up a street fight in Madison in 1977.
The city is home to over 260 parks, 6,000 acres of parkland and more than 200 miles of off-road and multi-use paths and trails.
The Dane County Farmers' Market (located on the Capitol Square) is the largest producer-only market in the U.S.                                                                                                        
Gamehole Con Attendee Local Discounts

Show your badge to the cashier in-store to redeem the discount.
Not valid on gift cards or shipping.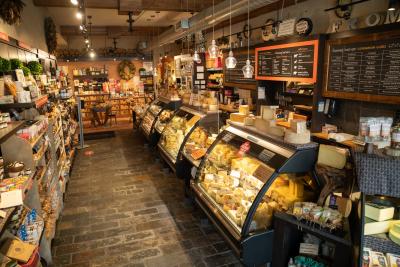 Wizard's Spellbook
Malibu, Pineapple Juice, Lime Juice, Butterfly Pea Powder
Barbarian's Rage
Lime Juice, Montelobos Mezcal, Ginger Beer
Warlock Eldritch Invocation
Beefeater Gin, Chambord, Lemonade, Pinch of Glitter
Flaming Orchard
Apple Cider, Fireball, Ginger Beer
Health Potion
Grenadine, Red Bull, Vodka, Lemon-Lime Soda
N/A Health Potion
Grenadine, Red Bull, Lemon-Lime Soda
N/A Triton's Rebellion
Blue Caraco, Lemon Juice, Lemon-Lime Soda
Visit local gaming stores
Visit the Gamehole Con website for more info