Fall traditions in the greater Madison area go way beyond apple picking. Make sure to pack a cozy flannel and pick a cup of cider to soak up the most of the season when visiting.
Farmers' Market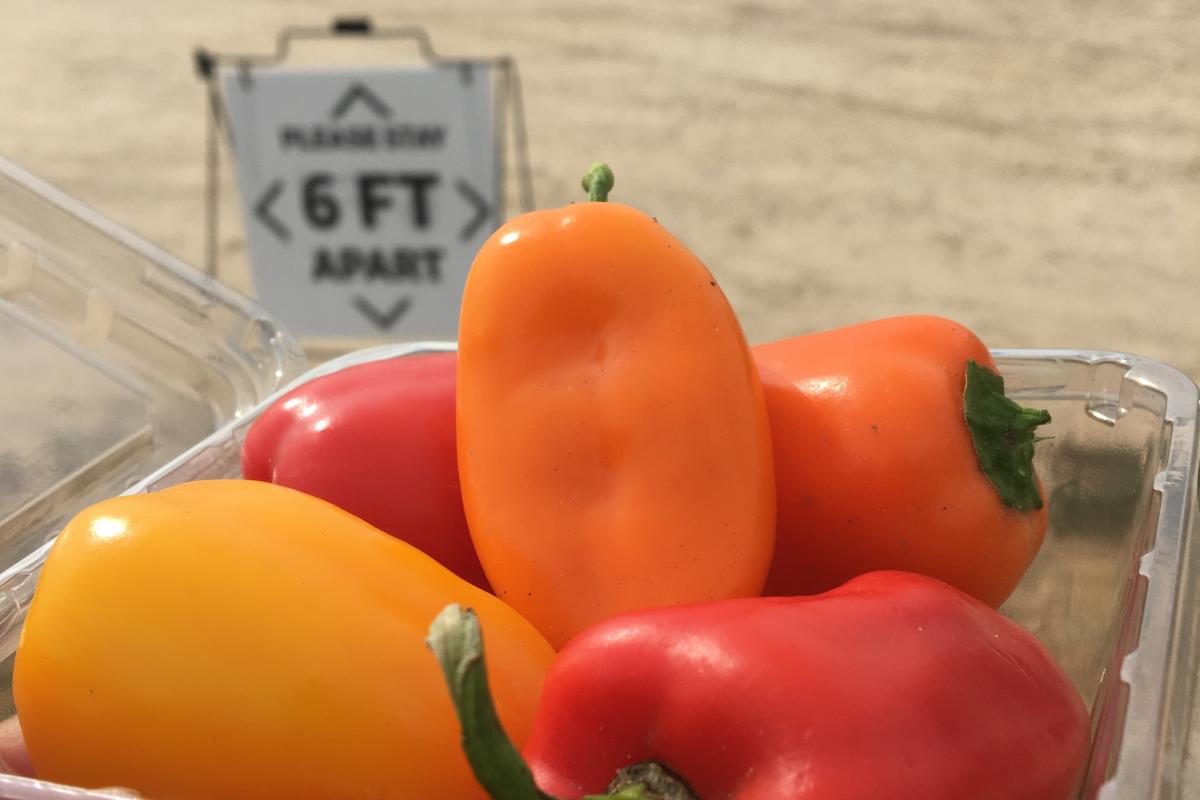 The Dane County Farmers' Market is a Saturday ritual, bringing bounties of fresh produce like sweet corn and wild mushrooms. Visitors will find plenty of delicious baked items sold at the market like scones, muffins and cider donuts. The market surrounds the Capitol Square until mid-November when it moves indoors to Monona Terrace. Then in January, find the market inside the Madison Senior Center.
Due to COVID-19, the Saturday market has moved to Willow Island at the Alliant Energy Center for the 2020 season. Patrons can now enjoy ordering online in advance and taking advantage of drive-thru pickup. For the traditionalists, you can still shop your way around the market by foot between 9:30 a.m. and 12:30 p.m. Click here to get the most up-to-date information.
 
Corn Maze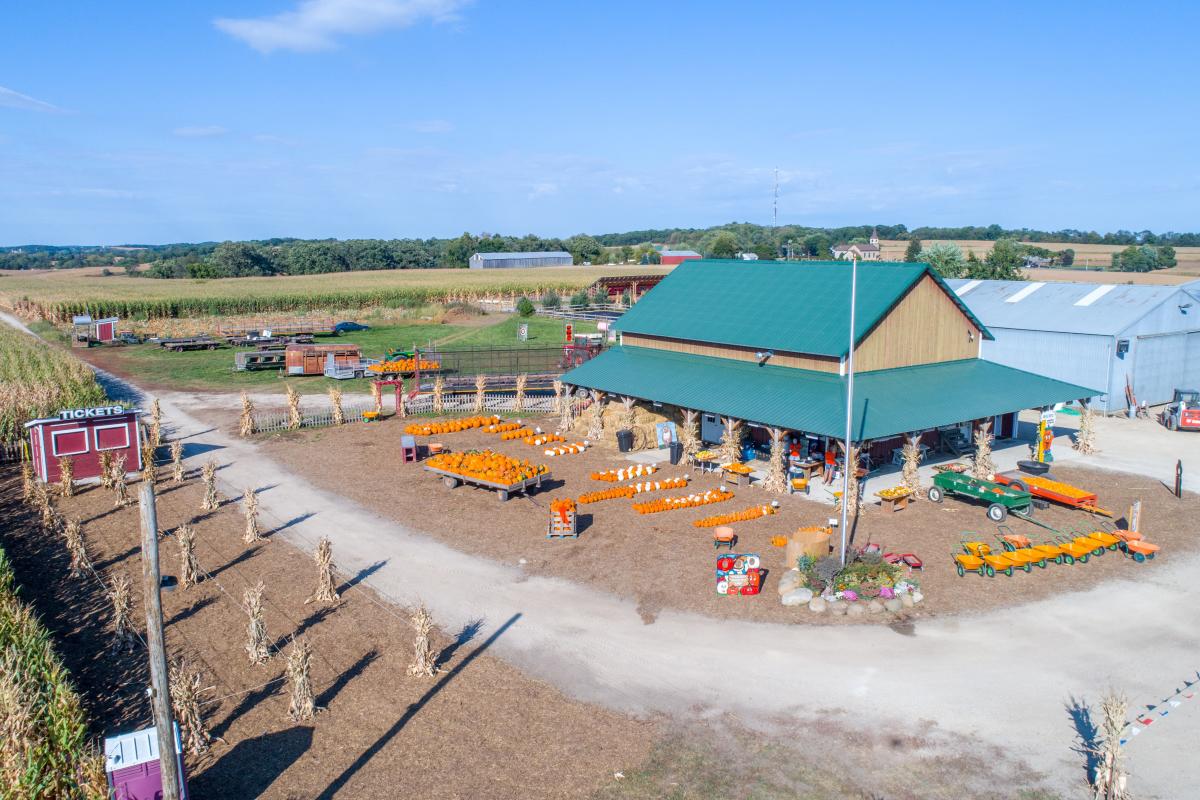 Schuster's Playtime Farm's corn maze draws visitors near and far and features fun themes that change on a yearly basis. To accommodate all age groups — or if you're just not up for the challenge — the farm offers a small maze in addition to the main, large maze. Both make for an exciting adventure during the day or at night.
In addition to the maze, Schuster's offers hayrides, slides, putt-putt and an assortment of friendly farm animals for the kids to interact with. Before leaving, a stop at the Bakery Barn or Sweet Shoppe is a must!
For the 2020 season, Schuster's is operating at 50 percent capacity due to COVID-19. The farm is taking extra safety precautions that include rigorous cleaning procedures, staff wearing masks, employee health screenings and more. Read the COVID Farm Safety Policy.
Pumpkins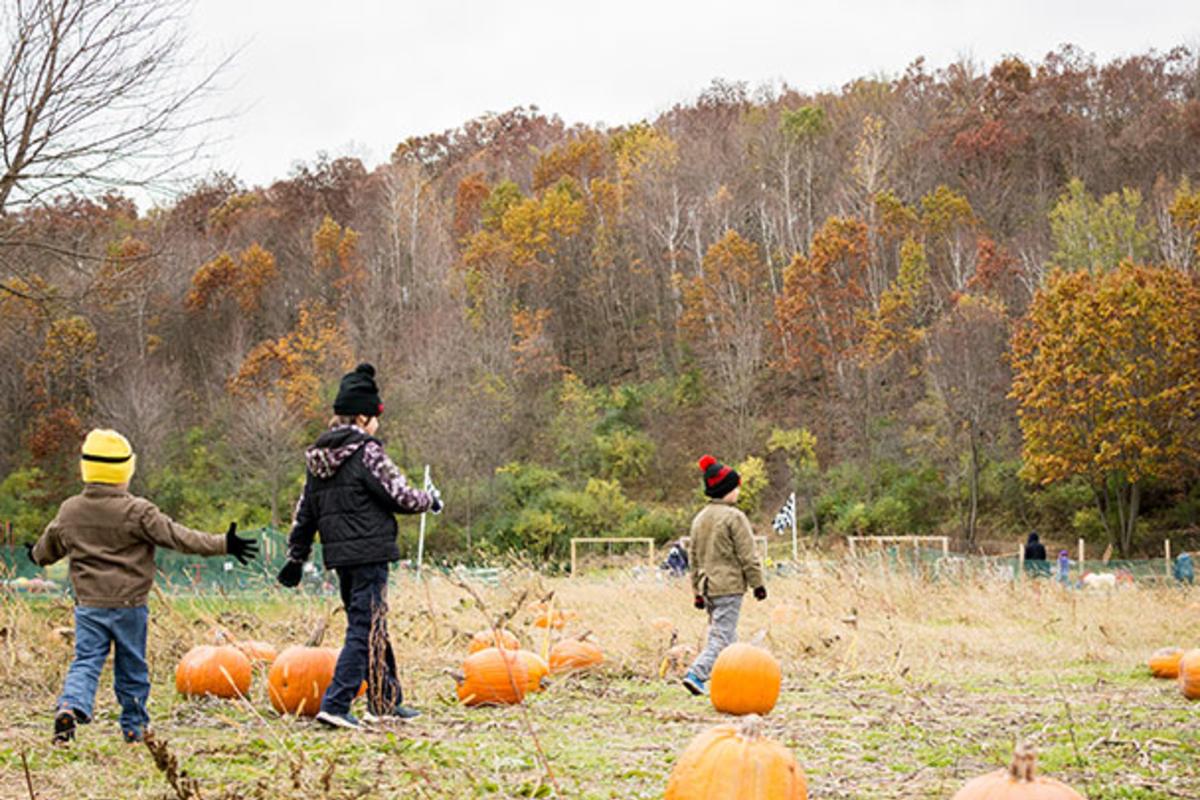 Known for its giant slide, Enchanted Valley Acres is a great place to spend a fall day. Visitors can pick their favorite pumpkins and gourds from the patch, then enjoy the corn maze and a variety of family activities.
Enchanted Valley Acres is currently following county COVID-19 guidelines and enforcing capacity limits. Click here to read the farm's policy in its entirety.
 
Hayrides
After a long day of apple picking and donut eating, relax on a hayride with Madison Parks. Hayrides are scheduled in city parks throughout the fall; and on some nights campfires and s'mores are included. Find more information, or reserve a private hayride at cityofmadison.com/parks/events/hayrides.cfm. Note: Due to COVID-19, no hayrides are being offered during the 2020 season through the City of Madison.
Outside of our city parks, many area farms typically offer hayrides. Our favorites include Enchanted Valley Acres and Schuster's Playtime Farm.
Leaf Peeping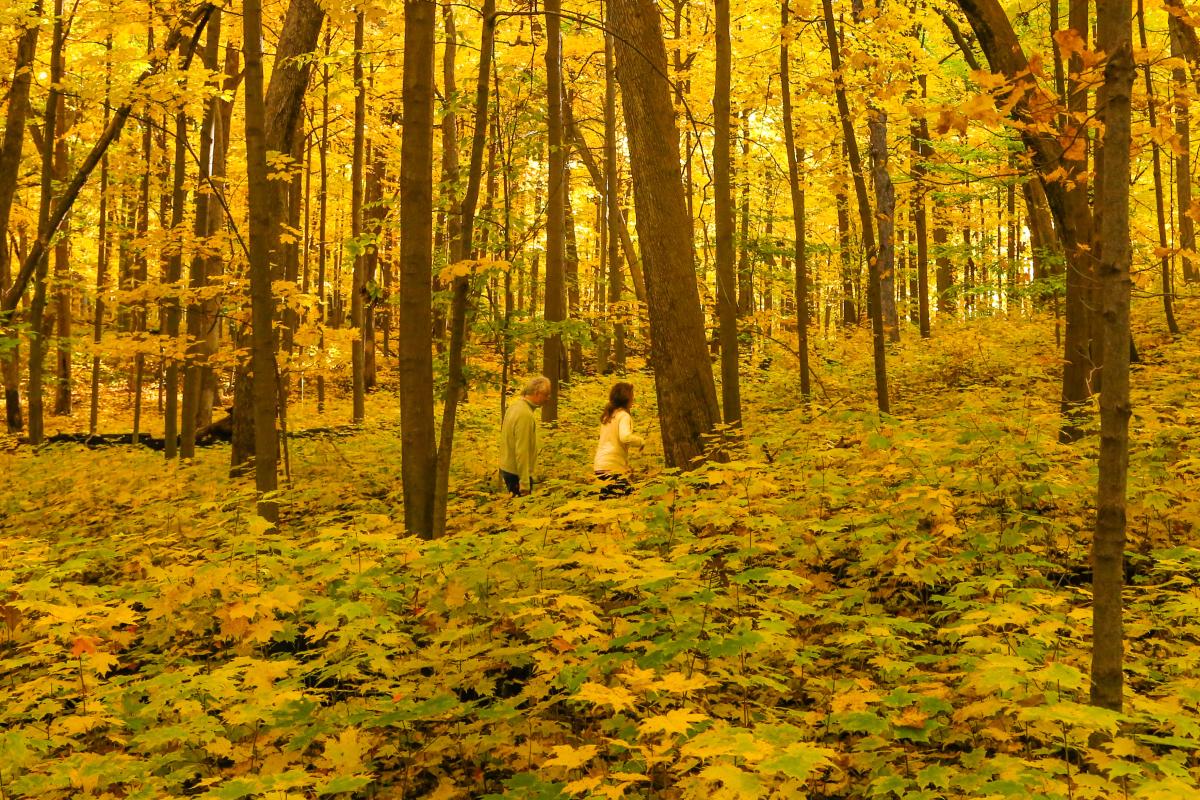 When the leaves start to change colors, head to the UW-Madison Arboretum. Explore the 1,260-acre nature preserve by foot or on bicycle – or join one of the many guided walks. For a full guide to exploring the Arb, check out our detailed Iconic Adventure.
Lakeside Biergarten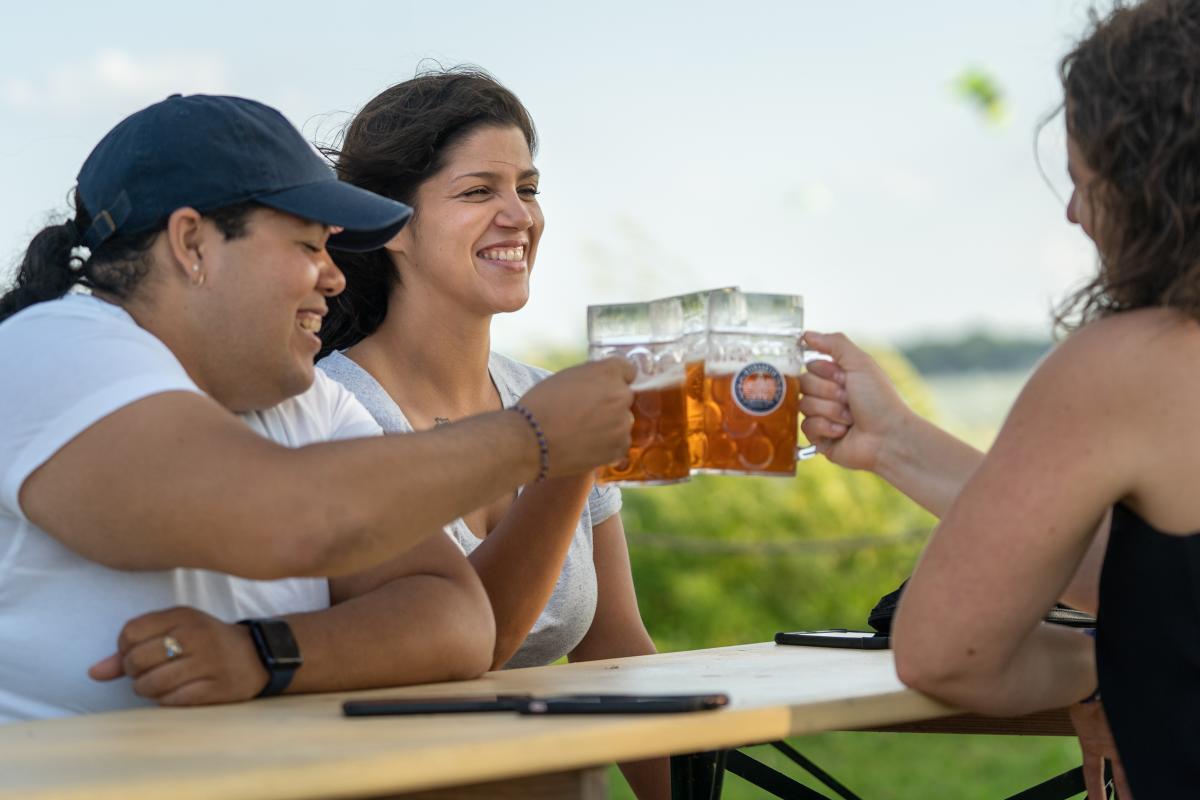 Quench that fall thirst with a local beer. The Olbrich Biergarten along Lake Monona is a popular beer garden to enjoy Oktoberfest vibes without leaving the States. There is a play area for kids, and young and old alike can enjoy the giant pretzels.
Certain areas are currently closed or limited. Please read Olbrich Biergarten's extra health precautions prior to visiting.