TAKE ON MADISON, WI, BY LAND & (FROZEN) LAKE
Madison's lakes aren't just for swimming. In winter, our 5 frozen lakes transform into a playground for biking, ice fishing, kite-flying and frozen festivals.
After exploring outdoors, head inside where countless breweries, cideries and distilleries are flowing, eateries are innovating and bands are jammin' all within blocks — making it easy to connect with what you love this winter.
All in a Day: Madison Adventure Itinerary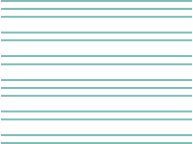 ---
Indulge in the Local Food Scene
From craft breweries to sushi, finding a foodie spot in Madison is easy. Savor local fare in the city with the most eateries per capita out of any city in the U.S.
---
Events to Fuel Your Adventure
Madison is proof that winter doesn't have to suck. From parties on the frozen lakes at Frozen Assets and Winter Carnival, to major concerts at The Sylvee, Madison knows how to do winter like no other.