With over 270 green, glorious parks that boast 6,000 acres brimming with flowers, trees and stunning nature scenes, it's no wonder that there are plenty of green thumbs here in Madison! Inspired by our surroundings and the many shops that cater to gardeners, it's not uncommon to see vegetable and flower gardens blossoming even in the tiniest of backyards, front yards and community plots around here.
Whether you're a novice or seasoned gardener and you'd like to bring more plants into your life, there are lots of "green" destinations that you can add to your Madison itinerary.
Get Inspired by Local Gardens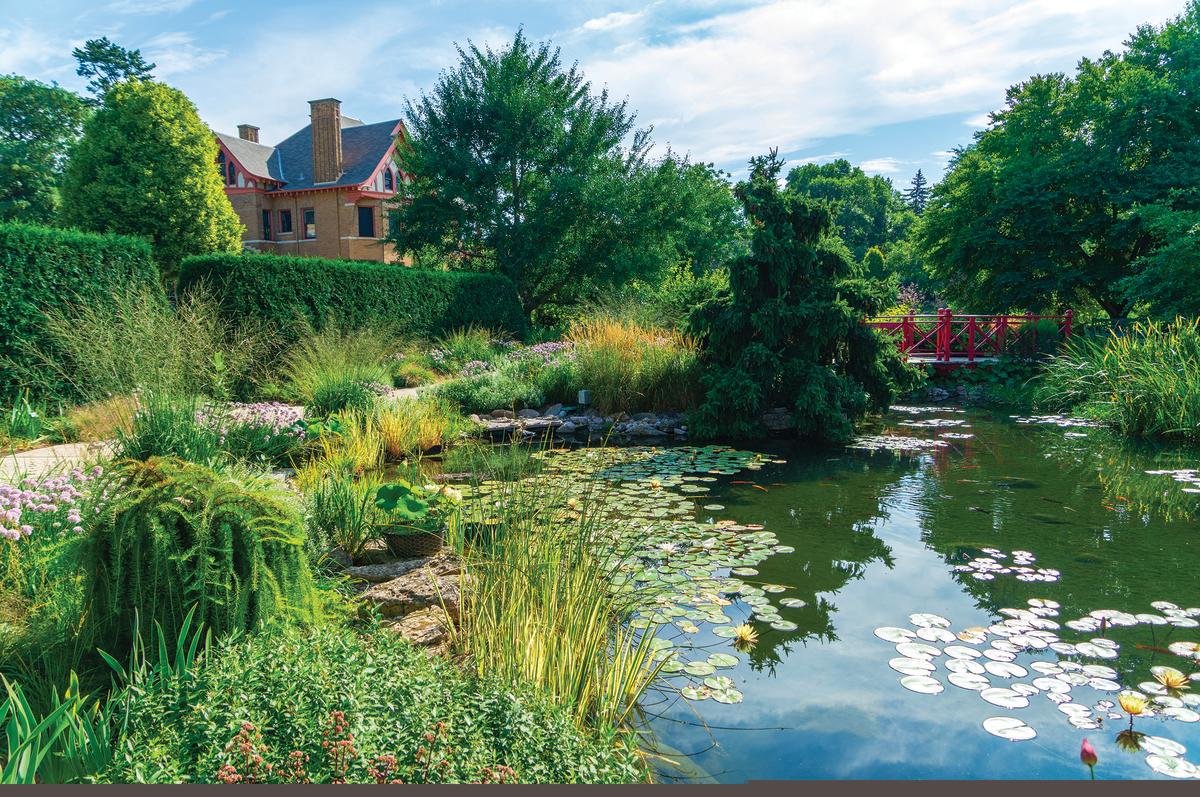 Photo by Kolin Goldschmidt
Displaying 16 acres of outdoor gardens and a glass conservatory showcasing more than 650 plants, Olbrich Botanical Gardens is a green thumb's paradise. Between the roses, asters and stunning ornamental grasses outdoors to the tropical plants and palms indoors, you can plan a whole afternoon at these gardens.
To take a step back in time and get inspired to create your own garden at home, visit Period Garden Park located downtown. Taking center stage in a charming Victorian neighborhood, this small garden is a lovely spot to sit on a bench and breathe in all the meticulously kept blooms.
Allen Centennial Garden, located on the University of Wisconsin-Madison campus next to the bygone Dean's Residence, is a slice of tranquility in the midst of the hustle and bustle of student life. Make a reservation online to amble the stone paths and see each visually-pleasing section of the garden, from the Iris Meadow to the Willow Prairie.
Although most everyone comes to the Monona Terrace to see Frank Lloyd Wright's handiwork, another draw of this famous Madison building is the William T. Evjue Rooftop Gardens. With a view of Lake Monona on one side and the State Capitol on the other, you'll also enjoy the beautiful flowers and trees.
Boutiques for Indoor Plants and Accessories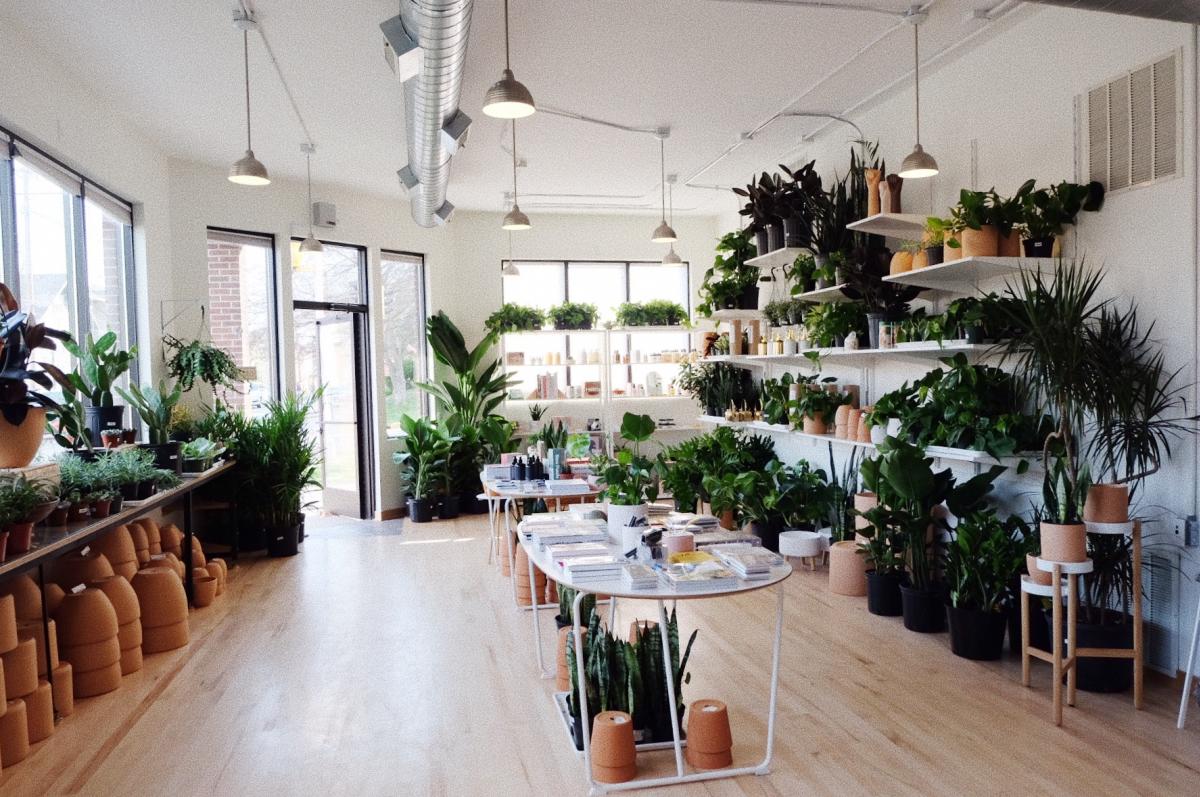 Photo by Wildewood
If the thought of creating an outdoor garden is a bit daunting to a newbie gardener like yourself, start with some indoor gardening instead. Luckily, there's no shortage of shops purveying houseplants and accessories here in Madison.
Start with Wildewood, located at Hilldale Shopping Center. This Instagram-worthy boutique is a verdant wonderland filled with gorgeous houseplants, on-trend décor pieces and knowledgeable plant experts on hand to answer questions.
Also, be sure to make your way over to Avid Gardener. Found in downtown Cambridge, it's where you'll find indoor plants, terrariums, soil, seeds and fresh bouquets if you want to take some flowers home.
Residing on Williamson Street, the Madison Greenhouse Store is a plant destination loved by locals. After calling the store and setting an appointment, you'll get the chance to peruse houseplants, air plants and succulents while simultaneously viewing the creations of area artists, like handcrafted planters.
Let's say that you're all set for plants, but what you're really in the market for is a helpful gardening book. For those, you'll want to head to Good Day Shop on Monroe Street, which also happens to sell some of the prettiest planters around.
Greenhouses for Outdoor Gardening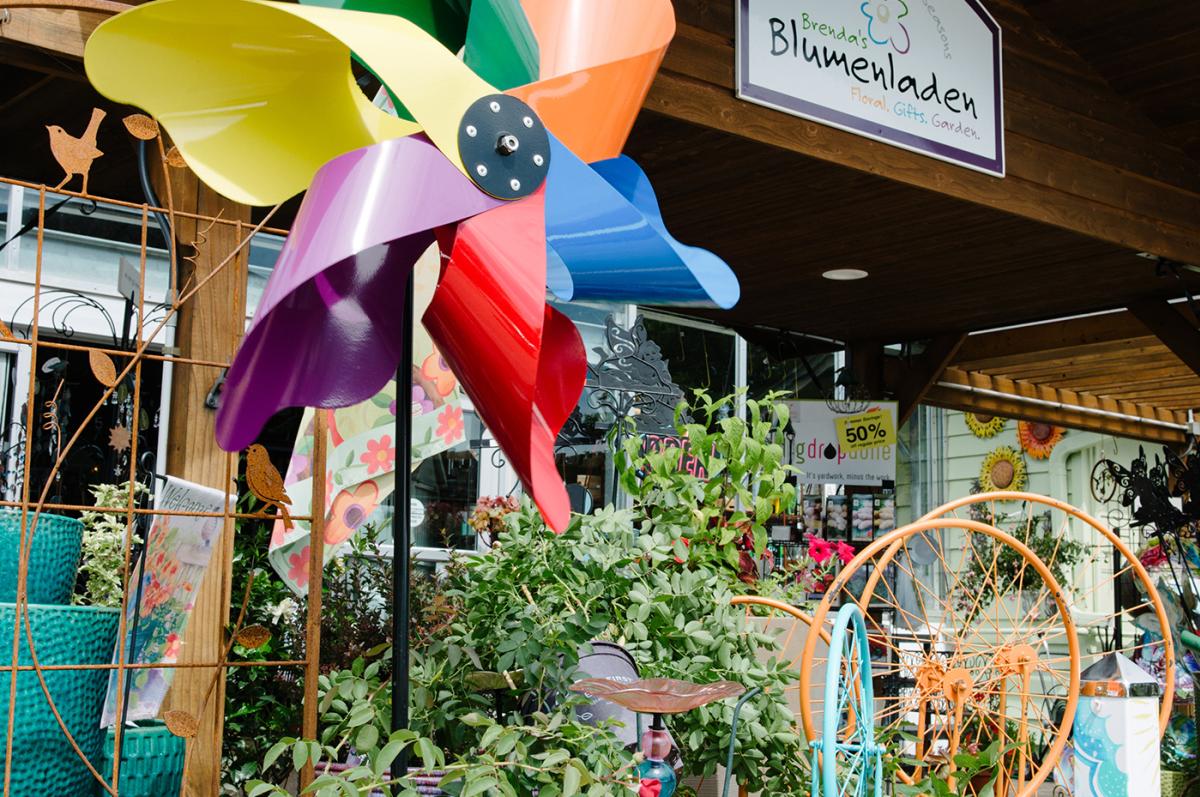 Photo by New Glarus Chamber of Commerce
Perhaps you're daydreaming about your outdoor garden. Madison also has your outdoor plant needs covered with local favorite The Bruce Company. Located in Middleton, this brick-and-mortar is a lot more than a plant store, with an extensive outdoor shopping area, large greenhouse, and indoor storefront packed with houseplants, gardening supplies and patio furniture. There's even a "Plant Desk" where you can ask your top-of-mind gardening questions.
In New Glarus, you'll find Brenda's Blumenladen, a feast for the eyes offering landscape plants, including a selection of native plants, houseplants, fresh flowers and adorable garden décor. It's also an ideal place to find a gift for the fellow gardener in your life.
Lastly, in Verona and Fitchburg, visit K&A Greenhouse for a classic plant-shopping experience. Between the greenhouse, nursery yard, and garden accents, you'll be more than set for anything you could possibly need for your outdoor garden.